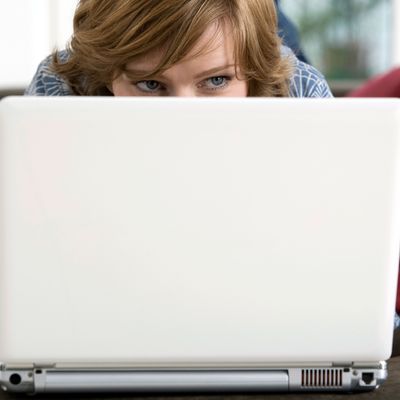 When Kevin Bollaert, founder of now-defunct revenge-porn site UGotPosted.com, was sentenced to 18 years in early April, the San Diego judge repeatedly referred to Bollaert's own words. "I don't know, dude. Like, it was just fun," Bollaert told investigators on his decision to start the site. You Got Posted hosted racy images and naked photos of women sent in by angry exes, along with their names, social-media accounts, and location. Women reported receiving numerous threatening and sexually explicit emails from strangers, and many have said it's ruined their lives. Bollaert refused to remove the images unless the women paid at least $250 on ChangeMyReputation.com, which Bollaert also hosted.
A number of women testified to the effects of finding their photos online, including jobs lost, relationships ruined, and at least one suicide attempt. One woman said she tends to hole up inside for fear that strangers will recognize her from the online photos. "My life has just gone through a down spiral, I'm homeless because of this, I lost my family," another woman testified. Her parents kicked her out when they learned about the photos.
Convicted of 21 counts of identity theft and six counts of fraud, Bollaert has become a poster boy of revenge-porn sites. And while he wasn't convicted under California's 2013 revenge-porn ban, his case was widely seen as a sign of the legal crackdowns on revenge porn and sites that disseminate it. This past January, Hunter Moore — "the Net's most hated man" — agreed to plead guilty in an L.A. court to similar charges. (In addition to posting nude photos of women without their consent, he'd hired a hacker to break into their email accounts and get more nudes for his site.)
Eighteen states now have criminal revenge-porn laws and another 20 have bills pending. Senator Al Franken — the top Democrat on the Senate Judiciary Committee's privacy, technology, and law panel — just published an open letter to the director of the FBI, pressing the organization to better respond to reports of revenge porn and seeking ways to strengthen revenge-porn laws in the Senate. There are now lawyers who specialize in revenge-porn litigation and cyber civil rights. Such efforts have been bolstered on the web; Reddit and Twitter have taken steps to remove revenge porn from their sites with new bans.
Recent efforts to get revenge-porn legislation passed emerged out of complaints made by women who've found no legal recourse when their naked photos are posted online without their consent. In one case, a woman with an abusive husband wanted to leave him, but was afraid he'd follow through on a threat to post naked photos of her online. When she left, he posted the photos, but officials said there was nothing they could do. Other women have recounted the difficulties they've faced in seeking legal help.
But not everyone is convinced that existing laws can't extend to cover revenge porn. A number of legal firms have also used copyright laws to get images of their clients removed. It's not the easiest route for victims: In order to claim copyright and bring a federal suit, these women must first go to a U.S. Copyright Office and register the images or videos they'd hoped strangers would never see. Other lawyers have used stalking and harassment laws to win suits for victims of revenge porn. Victims' rights advocates say that specific statutes are necessary because stalking and harassment usually refer to repeated behaviors — and posting a naked photo online just once is enough to make it almost impossible to remove entirely from the web. Enacting specific laws against revenge porn signals "that harms are serious enough to be criminalized," Danielle Citron, a law professor at the University of Maryland, told the New York Times.
Citron is certain that such laws can distinguish between private photos and images that are meant to be public, even if they contain nudity. Opponents, though, warn that the spate of new legislation endangers free-speech laws. The ACLU has raised concerns about First Amendment rights and has cautioned against making revenge porn a felony, instead suggesting civil remedies. In 2014, the ACLU took on an Arizona "nude photo law," which would make the display, publication, or sale of nude or sexual images without the explicit consent of the subject a felony punishable by four years in prison. The law was introduced as a way to combat revenge porn, but the intent to get revenge was not necessary for a felony conviction. The law threatened the work of journalists, news outlets, and booksellers. For example, publishing photos of the abuse at Abu Ghraib could be prosecuted. So could the seller of an art book with nude photographs in it. The bill was blocked to allow amendments, but they haven't yet made it through the Arizona Senate.

Efforts to stem revenge porn are complicated by the fact that the victim and the aggressor aren't the only ones involved. There are hosts of revenge-porn sites, like those created by Bollaert and Moore, plus the sites' viewers, who often link to the original photos and repost them elsewhere. But under existing federal laws, sites that host user-generated images are immune from civil liability. (That's why Moore and Bollaert weren't charged under California's revenge-porn law even though they built sites to specifically host it.) As legislators try to take a firm stance against the community that enables, facilitates, and celebrates revenge porn, overly broad legislation is introduced. California's original revenge -porn bill would have made a blogger analyzing the legal developments against revenge porn guilty of a misdemeanor for linking to one such site, though the language in the final law is more specific.
Back in 2013, Sarah Jeong wrote a column for Wired pointing out the preexisting legal methods available to combat revenge porn, listing the numerous legal liabilities, both civil and criminal, that victims can use to get justice. She also noted that attempts to regulate the internet tend to come with a whiff of paternalism. "Discussions of internet law seem like an endless cycle of 'but what about the women/children?' pitted against 'but what about my free speech?'" she wrote. "The exploitation of women and children has always been the Trojan horse of internet regulation."
Revenge porn continues to be an issue, despite efforts to curtail it. Unfortunately, legal remedies may introduce more problems than they solve. It's not clear whether police and prosecutors are backpedaling by suggesting that they didn't prosecute revenge porn because there were no legal remedies or if they simply didn't find the cases worth pursuing until a larger dialogue questioned their inaction. But, before every state passes its own revenge-porn law, it's essential to understand how existing legal framework may provide assistance to victims without criminalizing those who haven't done anything wrong.