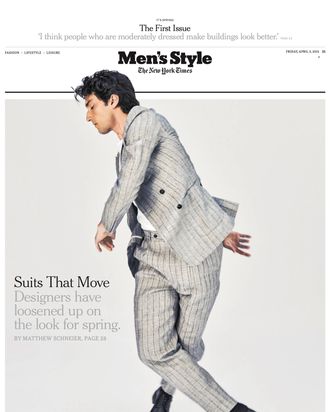 Men's Style Issue
Photo: Courtesy of The New York Times
This Friday, the debut edition of the "Men's Style" section will appear in the New York Times, marking the first time in 10 years the paper has launched a new print section.
"The men's market is very hot right now," says Brendan Monaghan, NYT's vice-president of luxury advertising. "Last year, we saw a 30 percent increase in men's related ads in the newspaper, T, and digital combined. The demand for this is huge." The paper had originally planned to do a 12-to-14-page issue, but owing to overwhelming advertiser interest, they topped out at 32 pages.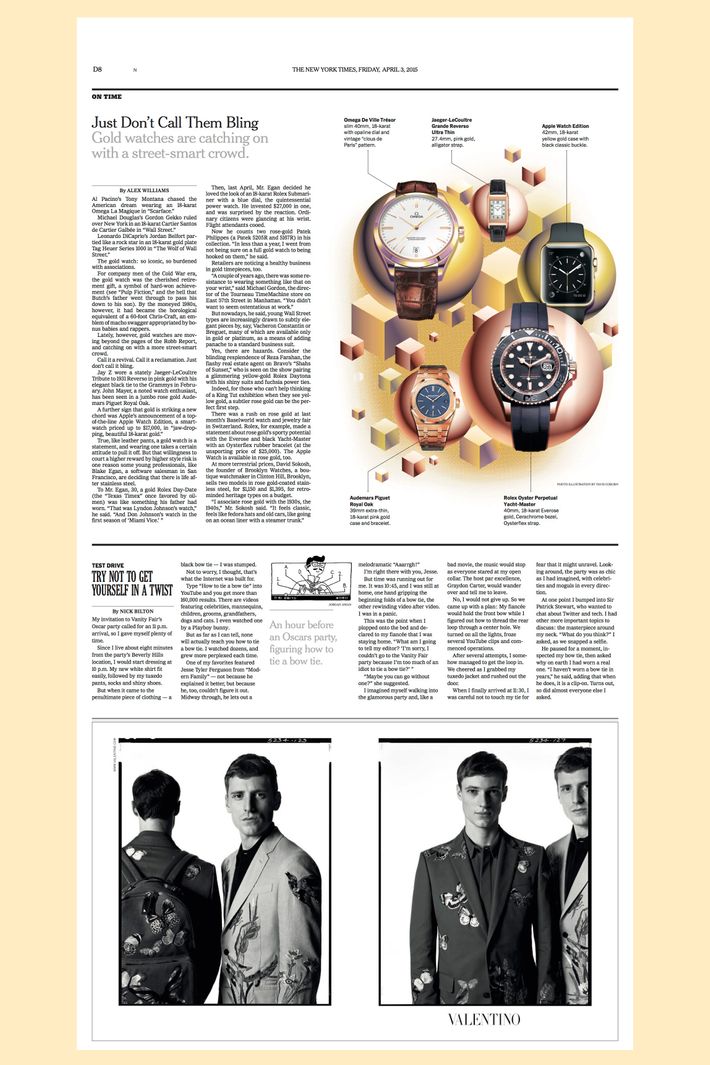 Helmed by editor Jim Windolf and "Styles" editor Stuart Emmrich, "Men's Style" will appear monthly and incorporate content that would have gone in the paper's recently shuttered "Home" section, as well as auto-related stories.
Inside this month's debut copy, you'll find a mix of sartorial musings (like the cover story on spring suiting), as well as travel (hang-over-free bachelor-party ideas), tech (to emoji or not to emoji?), and grooming features (men's beauty is also fairly uncharted territory for NYT, according to Monaghan).
See the full issue on Friday, and click here for a preview feature on Lee Daniels of Empire.