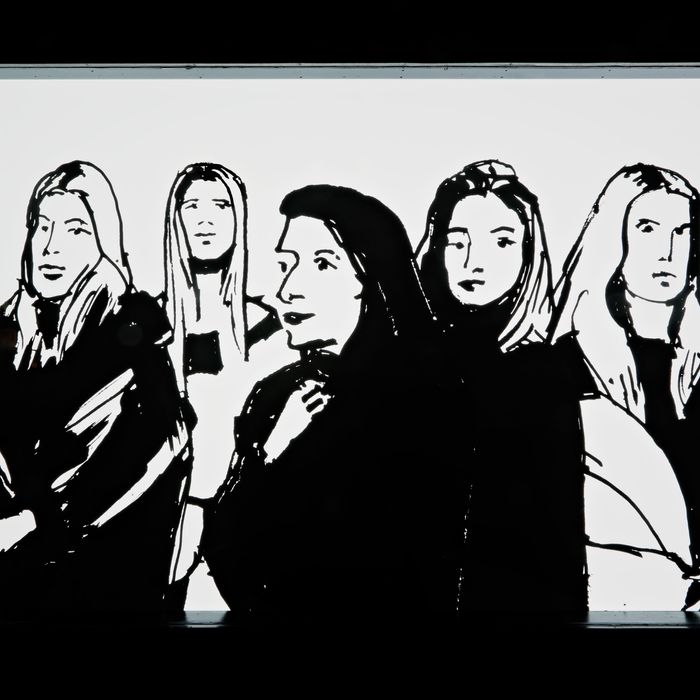 Alex Katz's mural for Barneys New York.
Photo: Alex Katz/Courtesy of Barney's
Alex Katz has immortalized Christy Turlington and Kate Moss in his signature flat, cutout style and contributed a custom painting for an Anna Wintour fashion shoot for New York in 1983, and now, the painter has embarked on yet another fashion-world project. He has produced a capsule collection with Barneys and the Art Production Fund for summer 2015, consisting of everything from a $28 water bottle to a $3,995 limited-edition portfolio of his work.
To promote the collab, Katz painted a custom mural, which is freshly installed in the store's windows. The 8-foot-tall, 60-foot-wide black-and-white painting depicts Yvonne Force Villareal and Doreen Remen, the co-founders of the Art Production Fund, APF Director Casey Fremont, Katz's longtime muse and wife, Ada, and muse Elizabeth McAvoy. The mural will be up through the 14th of June.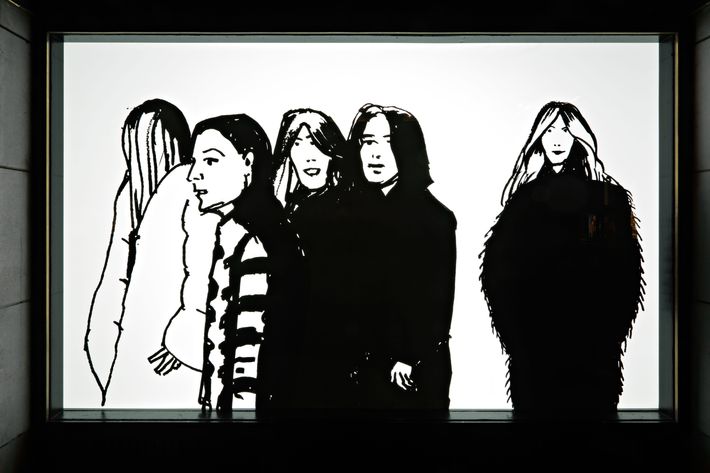 Katz told the Cut, "I've been involved in fashion for quite some time and it seems natural to me. Art is supposed to be eternal and fashion is always moving, but I've learned that art moves just like fashion. Working with Barneys and APF on this project has allowed me to extend my vision to the public, whether it's to a passerby on Madison Avenue or on a dinner table. It's very exciting."