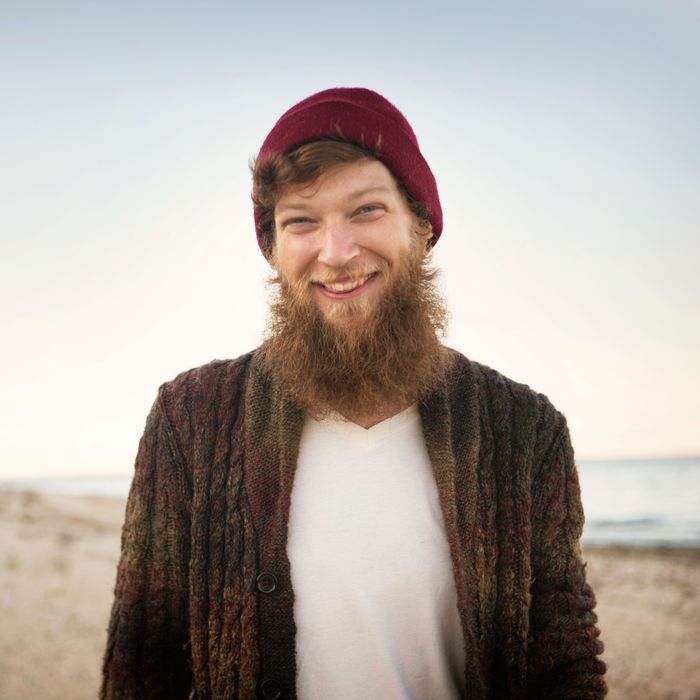 Photo: Cavan Images/Corbis
This is going to be hard for all of us to accept, because beards are glorious and men with beards are divine. They look magnificent on the chins of many, and men have even found new ways of elevating the beauty of the beard by sticking lovely flowers in them for our eyes' delight.
There's a chance those nice-smelling flowers were probably there as a way to cover up the horrifying fact that beards are as "dirty as toilets" and full of "poop particles," according to a New Mexico lab featured on Vuz TV. To put it bluntly, all beards are poop beards and we need to rid the world of them immediately. (And you thought the worst thing in that face pelt were remnants of yesterday's lunch.)
We know it won't be easy, but the next time you see a lumbersexual and think, Man, I'd like to burrow in that beard for just a day or two — turn. Run. Toss the dude a razor and just remember the nightmare that is this video of men in New Mexico getting their beards germ swabbed.