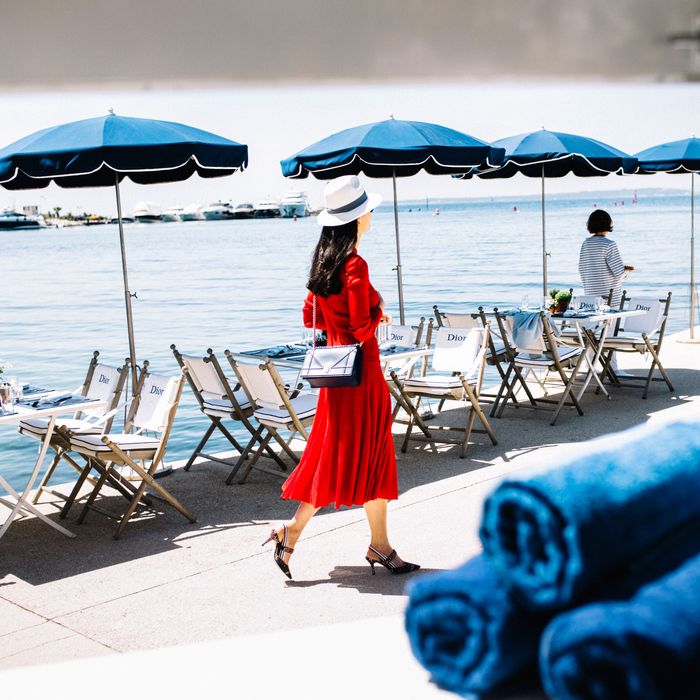 Photo: Stephane LAVOUE/PASCO
Lupita in Gucci, Doutzen in Dior, Liya Kebede in Proenza: We've seen these women walk the red carpet at Cannes for the past few days by way of every social-media app possible. Some of the best fashion moments, however, haven't been on a carpet. Or a runway, for that matter. Here's our seven favorite fashion moments from last week in the South of France — on boats, beaches, and, of course, Pierre Cardin's Bubble Palace, where Christian Dior showed their resort collection.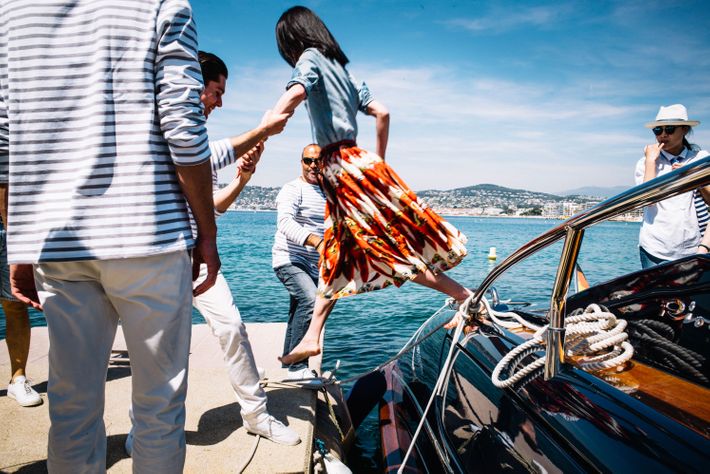 Boats are officially the new taxis. And the perfect outfit for jumping off your speedboat in Cannes, of course, is a throwback Dolce Pepper skirt with bare feet. (The MVPs? The cute handlers in matching striped T-shirts. Yes, please.)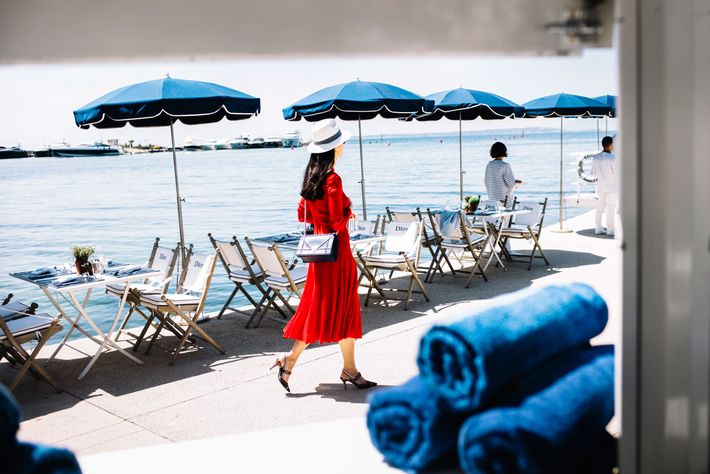 Caroline Issa makes it look so easy; everything she ever wears just works. You almost want to hate her, but her multiple barefoot jaunts to the buffet and dessert tables made the fashion girl-crush run deeper. Caroline, let's be friends.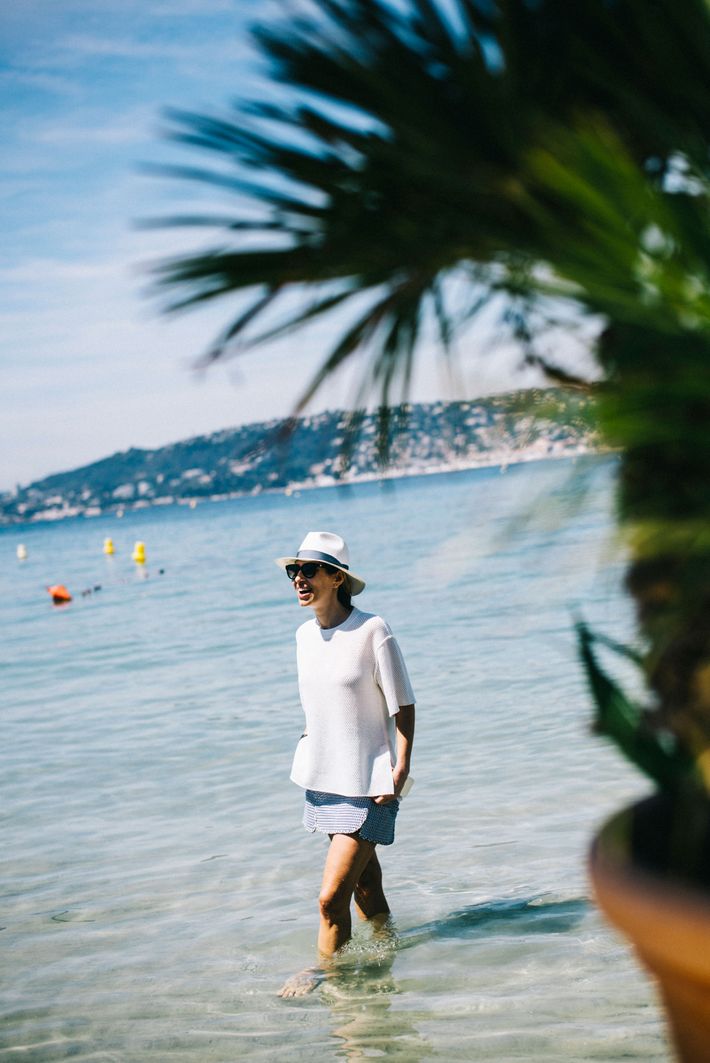 Just a day in the life. Casually wading in the water in my Dior lewk. NBD.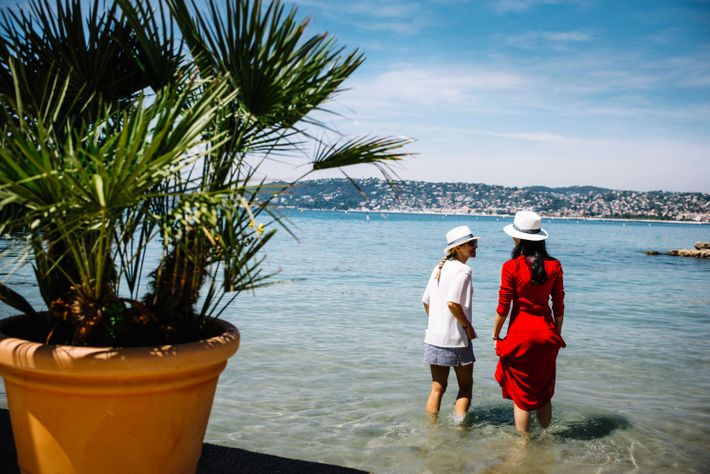 The only thing better than one chic woman wading in the water dressed in Dior … is two.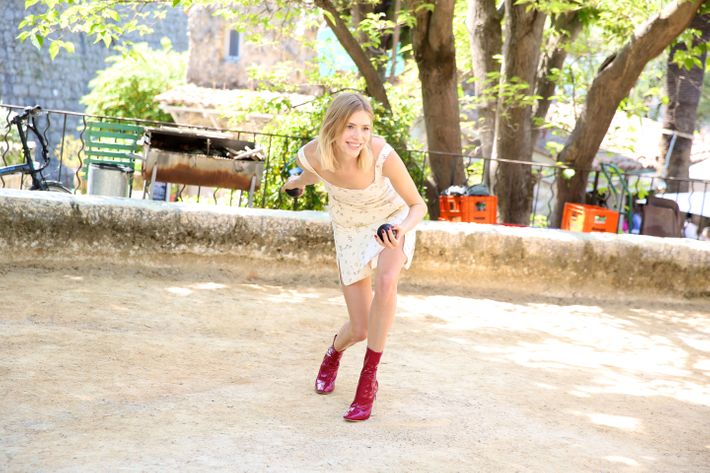 How is it possible to look this good while playing Petanque in a dusty courtyard? Is Petanque cardio? Can anything you do in heels really count as cardio? Goals.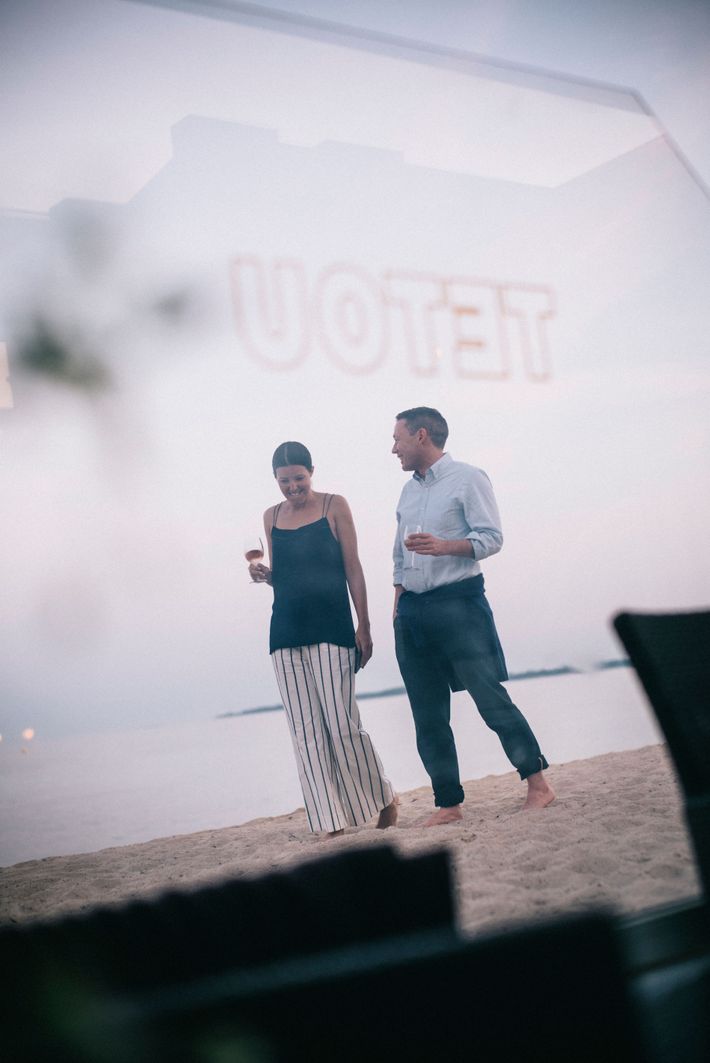 InStyle's Melissa Rubini killed it with the outfits the entire weekend. Another day, another striped ensemble. Here, she's featuring the summer's best accessories: bare feet (Caroline Issa was onto something) and a glass of rosé.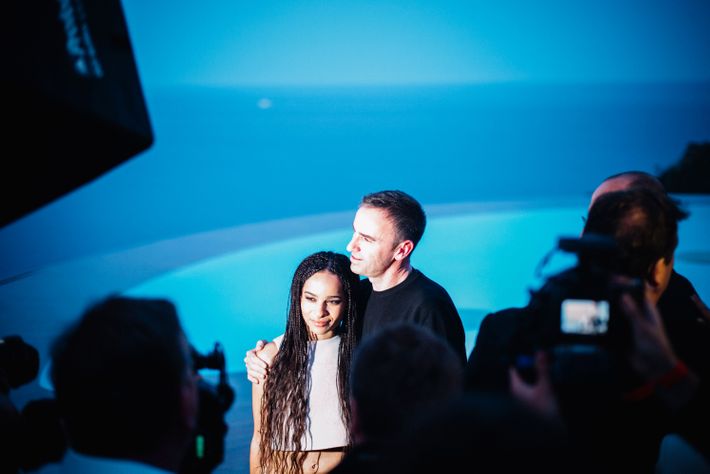 Zoe Kravitz and That Hair. She's like a black Barbarella. Also, she had on a crop top, so of course she's winning.