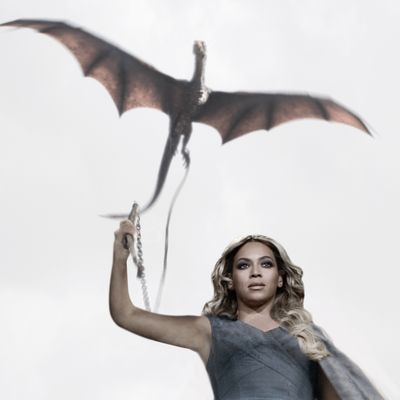 Photo: Kelly Chiello and Photos by HBO, Getty Images
In a recent interview with Harper's Bazaar, Game of Thrones actress Emilia Clarke let slip that Jay Z might have (probably) bought Beyoncé the actual dragon eggs used on the show.
Clarke, who doesn't even have her own dragon egg and is technically their mother, said the eggs "are really, really expensive." My guess/hope is Bey and Jay must have some pretty insane Khal Drogo–Khaleesi role-play planned to justify the cost. To which I say, you go on with your freak self, Beyoncé. Thanks for setting a whole new standard of #relationshipgoals.