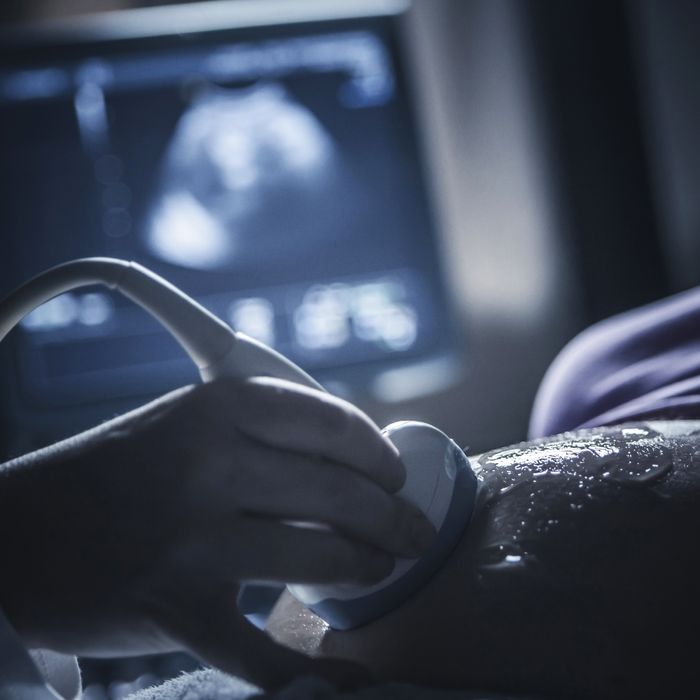 Photo: John Fedele/Getty Images
It seems pretty intuitive that health centers (especially those with government funding) shouldn't be able to lie to patients. But it wasn't until Tuesday that the California Assembly passed the valuable (and rhyming) Reproductive Fact Act, which requires faith-based crisis pregnancy centers (CPCs) to provide comprehensive information on reproductive choices, including abortion. The bill now heads to the Senate, where it'll likely pass.
A recent yearlong study of California's CPCs found that 91 percent of visitors were presented with false information and repeatedly told that abortion causes breast cancer, infertility, depression, and suicide. Despite licenses from the California Department of Health, staff members are poorly trained and prone to lying. One undercover investigator undergoing a sonogram was told that her IUD was her baby. Patients who asked for birth-control methods were told to "stop whoring around."
Anti-abortion activists have dubbed the legislation "the Bully Bill" for its focus on CPCs. "Surely, legislators in California have more important matters to attend to than carrying the water for Big Abortion, which is exactly what this proposed legislation represents," Jor-El Godsey, the vice-president of a pregnancy center network called Heartbeat International, said in a statement.