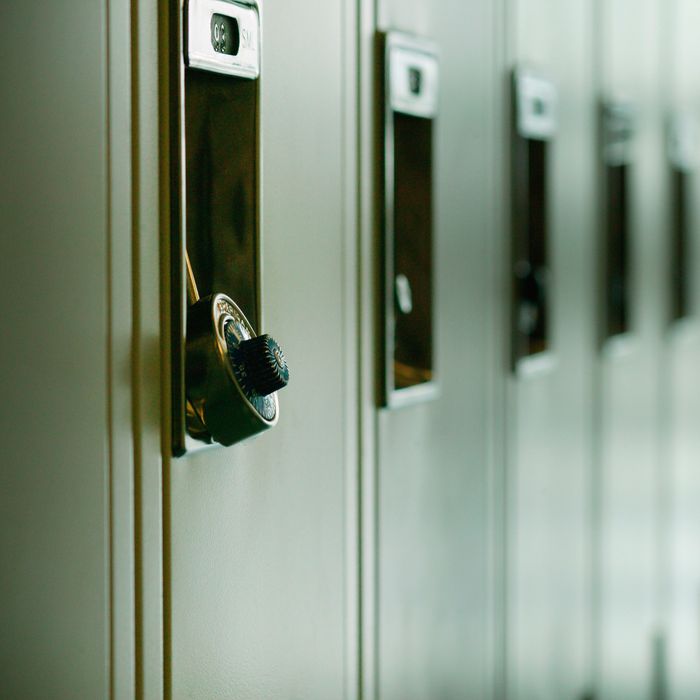 Photo: Darren Greenwood/Corbis
Last week, the Crane Independent School District in West Texas sent a letter home to parents. But instead of detailing prom dress codes or providing graduation information, the letter warned about a chlamydia outbreak. While it's unsurprising that students wouldn't know how to protect themselves from STDs in a district where abstinence is taught in lieu of comprehensive sex ed, the news was met with shock.
"Crane Independent School District would like to make our parents aware or more aware of a problem that has been identified in our teenagers and young adults of our community," the letter read. It was also sent to the district's junior high as a precautionary measure.
Local news station CBS7 suggested that 1 in 15 students in the small, conservative school has contracted the STI, which is often symptomless, and, if left untreated, can lead to pelvic inflammatory disease and infertility in women.
Despite the overwhelming evidence against abstinence-only education and the district's chlamydia outbreak, school officials haven't changed their tune about sex ed. District superintendent Jim Rumage defended the program in an interview with the San Antonio Express-News. "If kids are not having any sexual activity, they can't get this disease," he said, adding, "That's not a bad program."
The Crane district is not alone in its refusal to teach comprehensive sex ed; 94 percent of Texas high-schoolers receive abstinence-only education, which helps explain why Texas ranks among the states with the highest levels of STDs and isn't keeping up with the national drop in teen pregnancy.