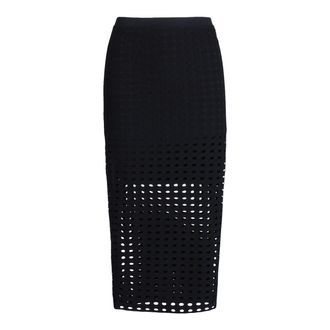 Photo: Courtesy of Alexander Wang
Now that the weather is finally warmer, you don't have an excuse to stay in and binge-watch Netflix all night. For summer nights, you'll need a skirt that's equal parts fun and comfy. With a slim fit and soft jersey fabric, this T by Alexander Wang skirt is easy to toss on but has a sporty perforated detail to keep it from looking schlubby. Wear it with its matching top or, should you feel bold, a Khaleesi-inspired going-out top. Finish off with heels, though cool sneakers would be just as good.
T by Alexander Wang 3/4 Length Skirt, $195 at The Corner.