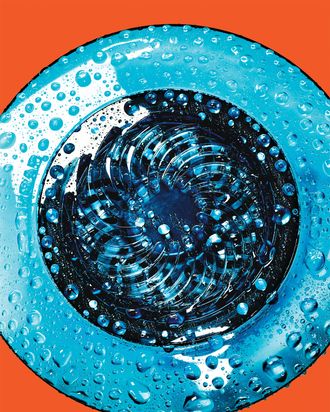 Speakman's Reaction low-flow showerhead.
Photo: Bobby Doherty
The goal: Find a twist-on showerhead that instantly upgrades the morning wash while complying with the Environmental Protection Agency's new efficiency standard of two gallons per minute. Experts, including architects and showroom managers, steered us from spalike (but typically wasteful) rain-can models and multi-spray settings (they jack up the price but don't alter the pressure). Then we took some rinses.
The verdict: Speakman's Reaction low-flow showerhead ($50 at speakman.com) optimizes the two-gallon limit with a built-in turbine, boosting the velocity of your water droplets without letting in cool air. The sleek fixture, which comes in gray, blue, and jade translucent tints, disperses an eight-inch cascade of pulsating currents, thoroughly washing out shampoo.
*This article appears in the May 18, 2015 issue of New York Magazine.