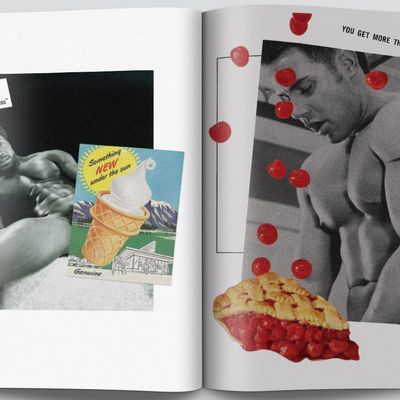 A spread from the first issue of Mouthfeel.
Photo: Courtesy of Mouthfeel Mag
After years working as a dishwasher and an expeditor at New York restaurants like Bar Boulud and Momofuku Má Pêche, editor Mac Malikowski was inspired to start a queer culinary magazine. "I wasn't even out when I was washing dishes at Bar Boulud, but I learned how to say the word faggot in, like, six different languages," he told the Cut. "I definitely feel like at the core of the food industry there's a lot of homophobia." Last month, he launched the first issue of Mouthfeel, a 36-page magazine that combines recipes and chef profiles with pictures of naked men juxtaposed with cans of spam, soft-serve cones, and cherry pie.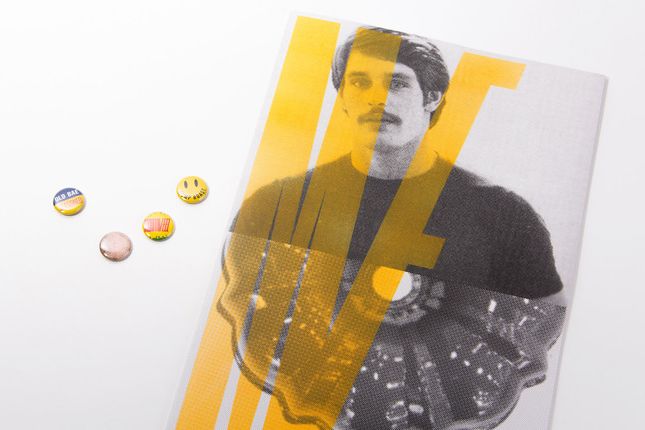 Malikowski, who describes the concept as "food through a queer lens," says that he wants Mouthfeel to feel like a "sexy food magazine" — as well as a rejection of the Kinfolk-y, farm-scape porn aesthetic that's become pervasive in food media. "A lot of magazines fall into this cookie-cutter template of what's beautiful, and we wanted to get away from that," he said, explaining that he sees Mouthfeel as more of a punk, counterculture publication. "We have more of a raw, flavorful texture."
The first issue of Mouthfeel — which has already sold out in print — goes live on its website today. Click through the slideshow for a look at Malikowski's take on a food magazine.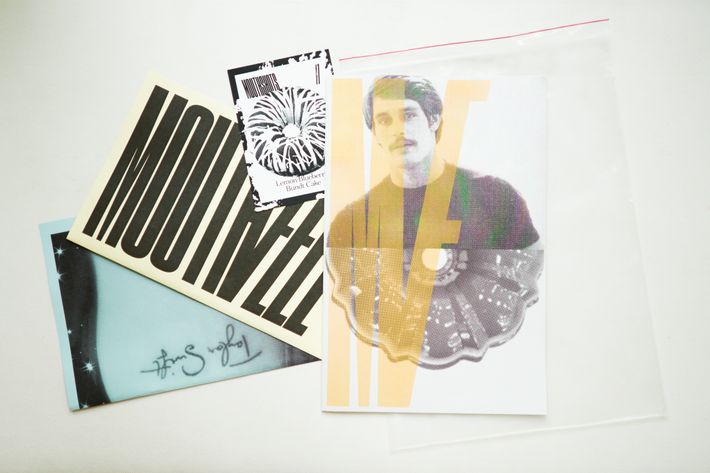 Mouthfeel, Issue 1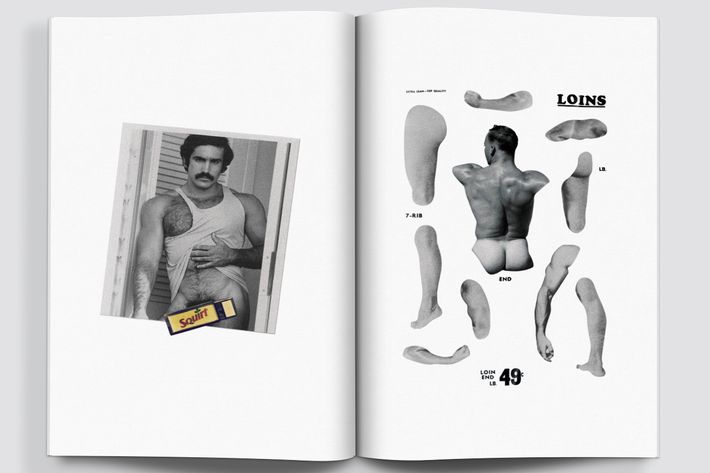 Mouthfeel, Issue 1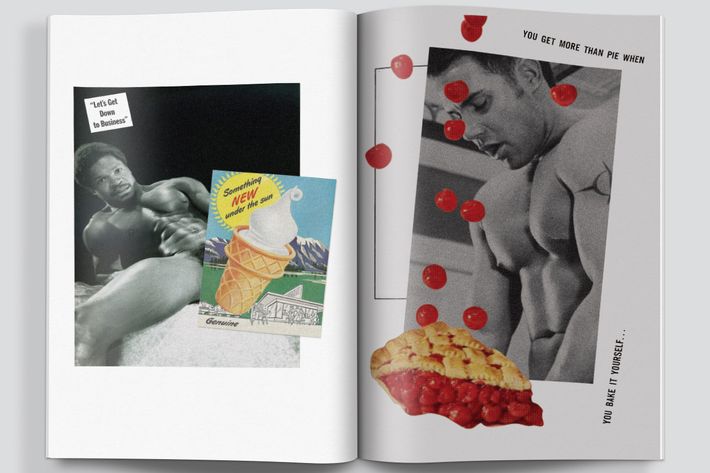 Mouthfeel, Issue 1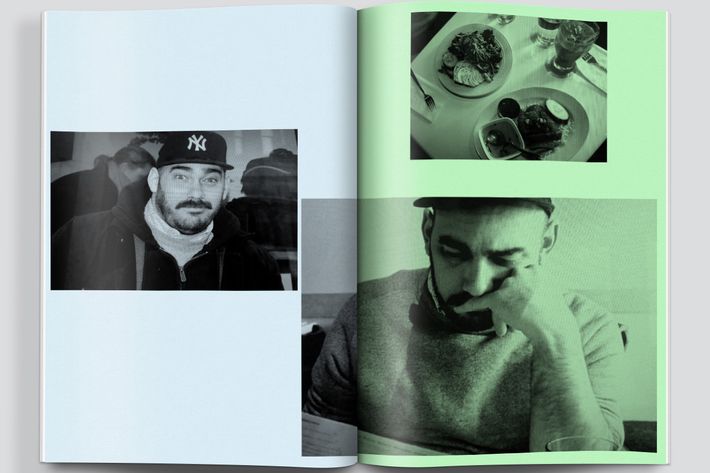 Mouthfeel, Issue 1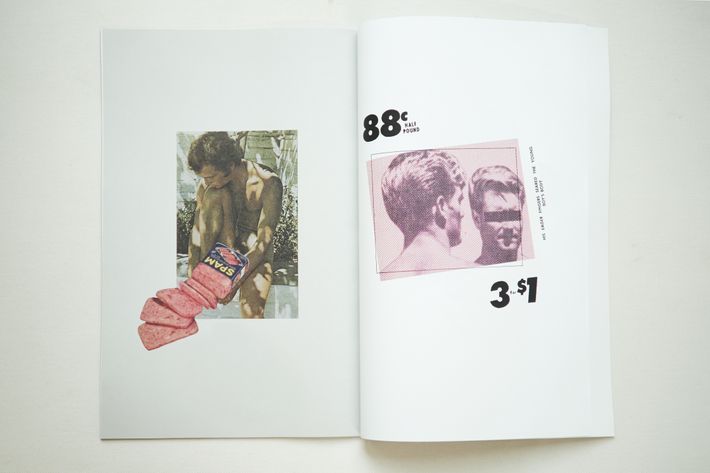 Mouthfeel, Issue 1