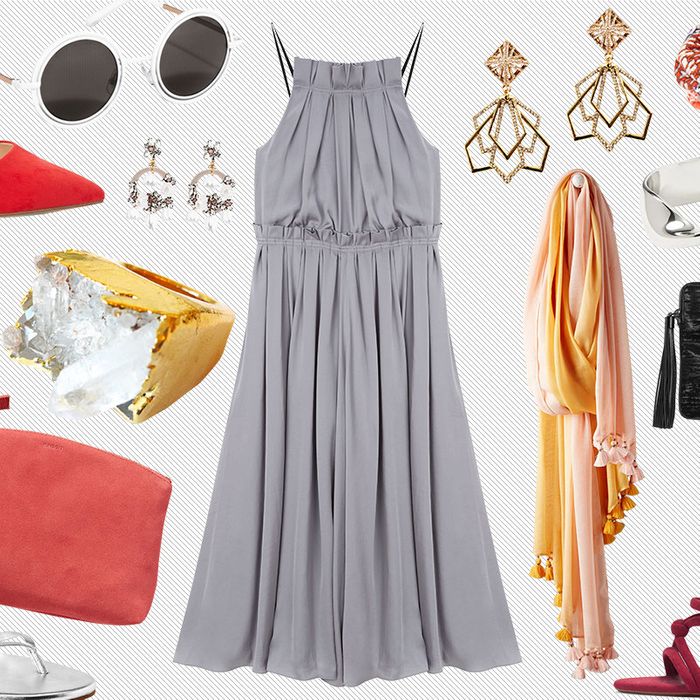 It's June, which is smack-dab in the middle of wedding season. And between paying for travel and gifts, the cost of attending multiple weddings can add up pretty quickly. The last thing you want to do is pile on the debt by buying a new outfit for each occasion. The solution? One dress, styled very cleverly so that no one will even notice you're wearing the same thing over and over again.
Take this Banana Republic halter-neck dress, which clocks in under $200. It's perfect for a destination wedding when you toss on an ikat print headband. Dress code calls for black tie? Wear it with a sleek geometric clutch from Mango. Whether you're guaranteed to run into your ex or it's the end of summer and you're sick of Champagne toasts, this is the dress that'll save your sanity and budget. Click ahead to see how.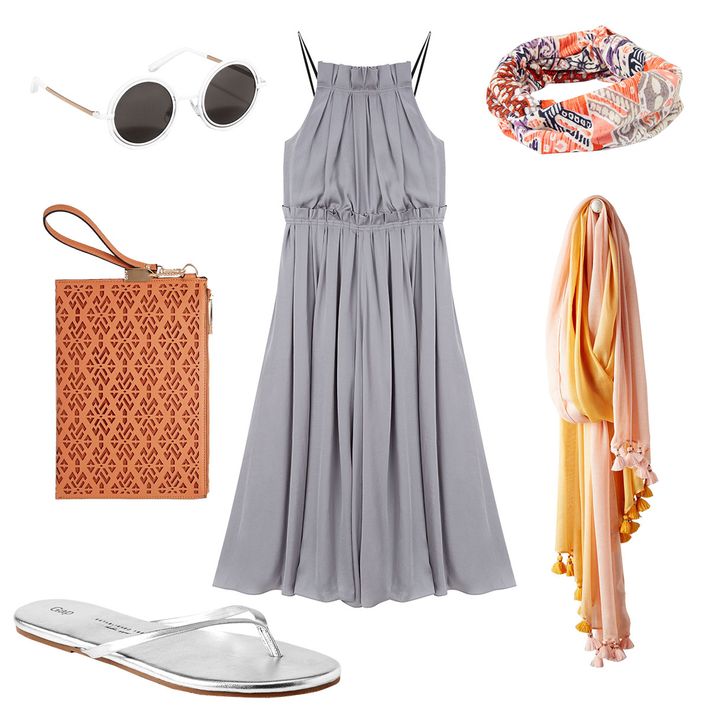 You Blew Too Much Money on the Plane Ticket
Why are all destination weddings on some pricey beach? Good thing you can go casual with sleek silver flip-flops and a laser-cut wristlet. Make it location-appropriate with an ikat headband and colorful scarf that doubles as a wrap to protect against cool ocean breezes.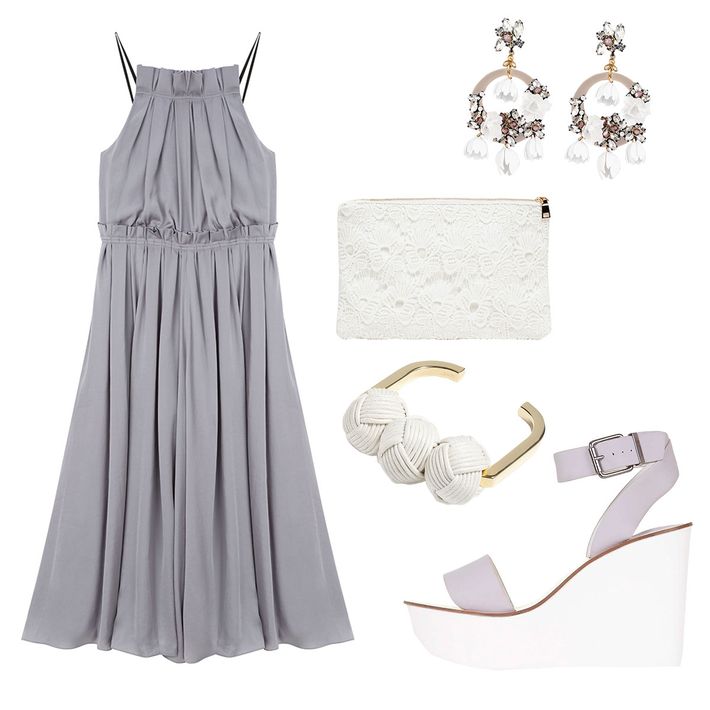 You're Stuck at a Snooty Country Club
To avoid looking too suburban at a country-club reception, pair muted pastels with understated floral accessories. And if you're worried about ruining your heels on the lawn, an ankle-strap wedge heel is a comfortable alternative.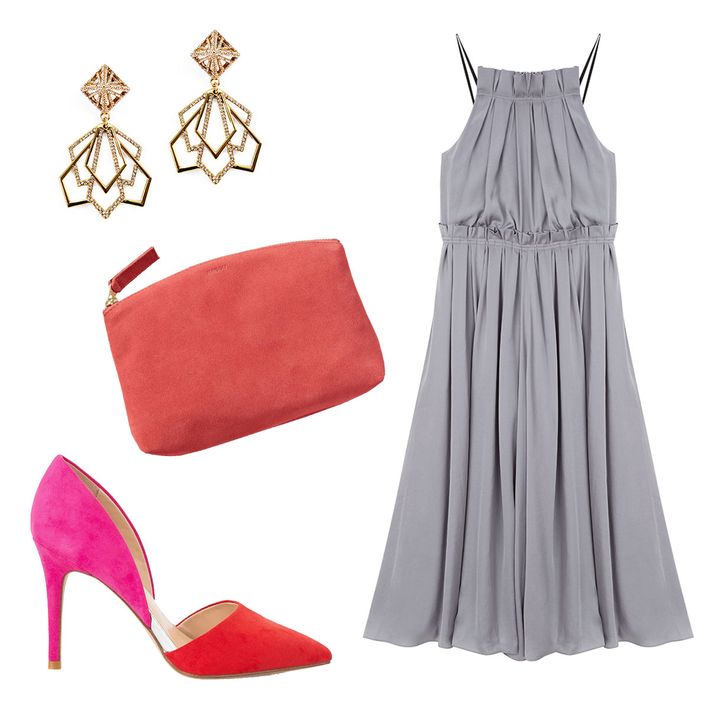 You're Bumping Into Childhood Friends
The last time you saw all of these people you were still in braces so obviously you want to look your best. Here's the moment to accent your netural dress with colorful (but not distracting) shoes. Finish with a pretty pair of investment earrings like this Lulu Frost set that you can repeat on multiple occasions.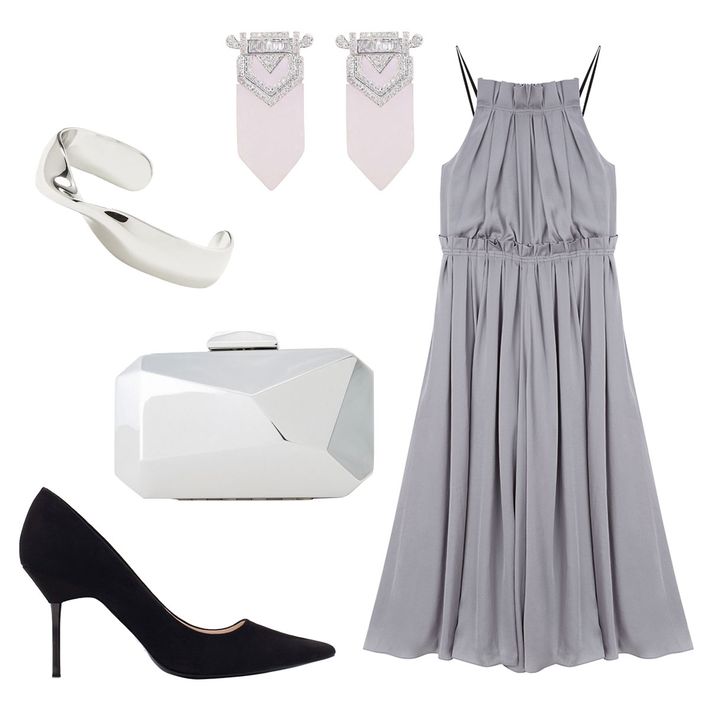 It's Black-Tie and You Refuse to Buy a Gown
While your date might be stuck in a tux, you don't have to buy an expensive dress you'll only wear once. You can get away with a midi if you add refined accessories like sculptural metallic jewelry and a geometric clutch. Plus, a pair of black stilettos is always on point.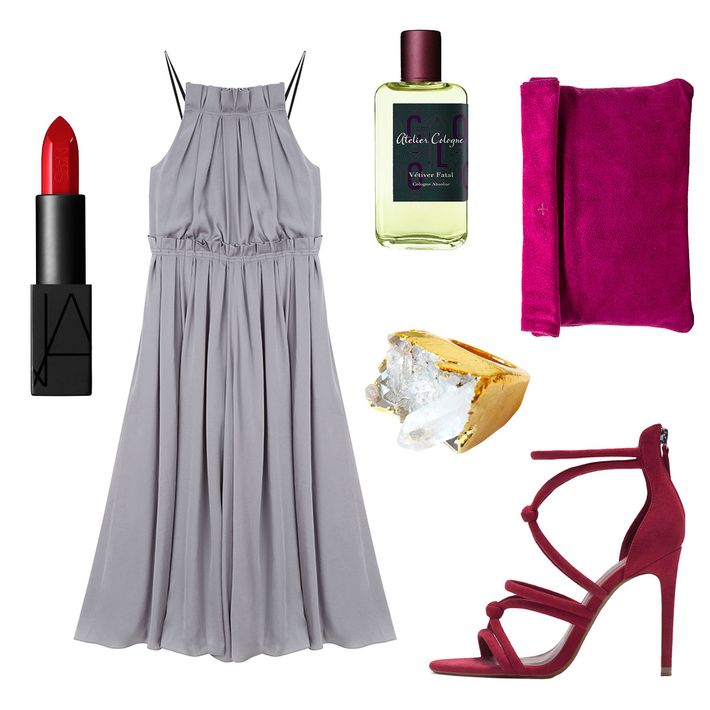 Your Ex Will Be There
Inevitably, you will bump into someone you dated and it will be awkward. This scenario calls for really sexy shoes that will give you an extra boost of confidence. A red lip and an alluring scent like Atelier Cologne's Vétiver Fatal are optional additions if you're really feeling yourself.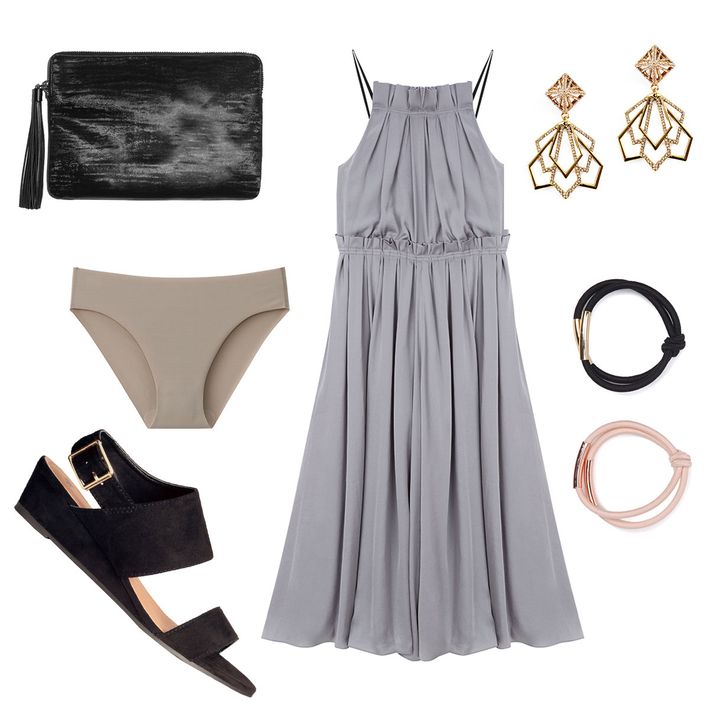 It's the Last Wedding of the Summer and You're Over It
At some point, there are only so many plates of rubbery chicken you can pretend to eat. To get you through the reception, settle by the open bar in painless sandals and a comfy pair of underwear (because death to thong wedgies). Keep it low maintenance with your favorite pair of earrings and a sleek ponytail.