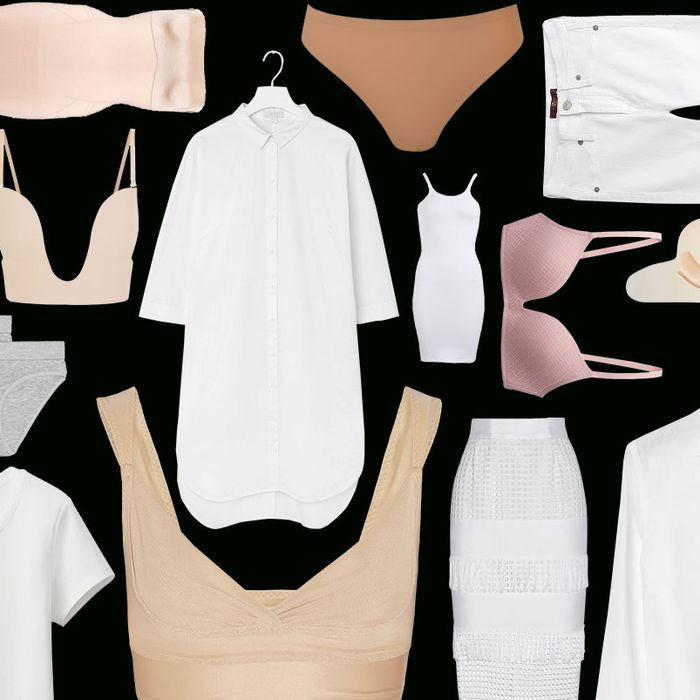 Your summer staples this year will probably include at least one floaty white dress and a perfect pair of white jeans. But what do you wear underneath? As easy and airy as white may be, most pieces are slightly sheer, if not downright see-through. Your first instinct might be to coordinate with white undergarments, but it's a mistake: White acts like a highlighter, drawing attention to your bra, and black is just as visible. And when it comes to the tricky pieces like backless tops, or skintight jersey dresses, you'll need special underpinnings to complement your figure. Click ahead to see what to wear underneath your everyday T-shirt, semi-sheer skirts, and more. (Though, if you want to go braless, you're always welcome to ignore this and free the nipple.)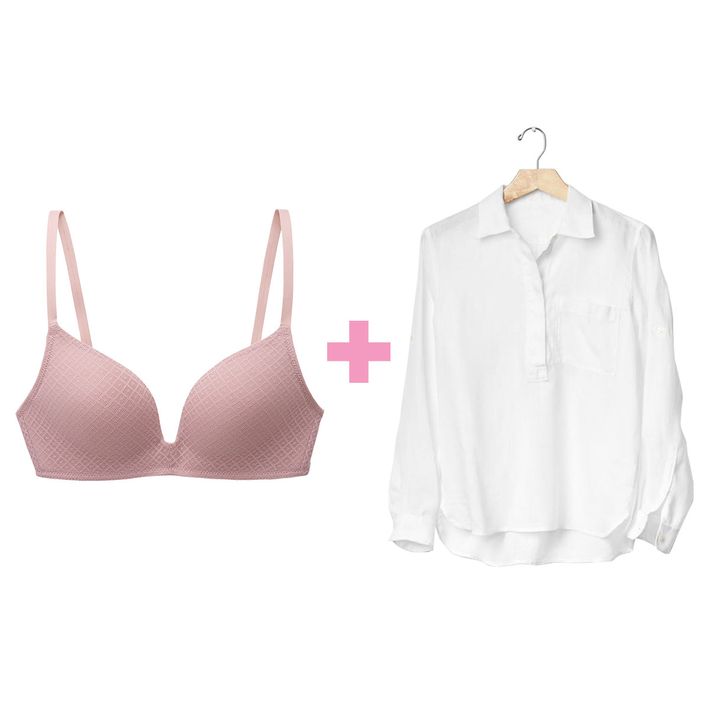 The Oxford Shirt
You don't necessarily have to wear a shade of beige under a button-down — pale pink is a good alternative.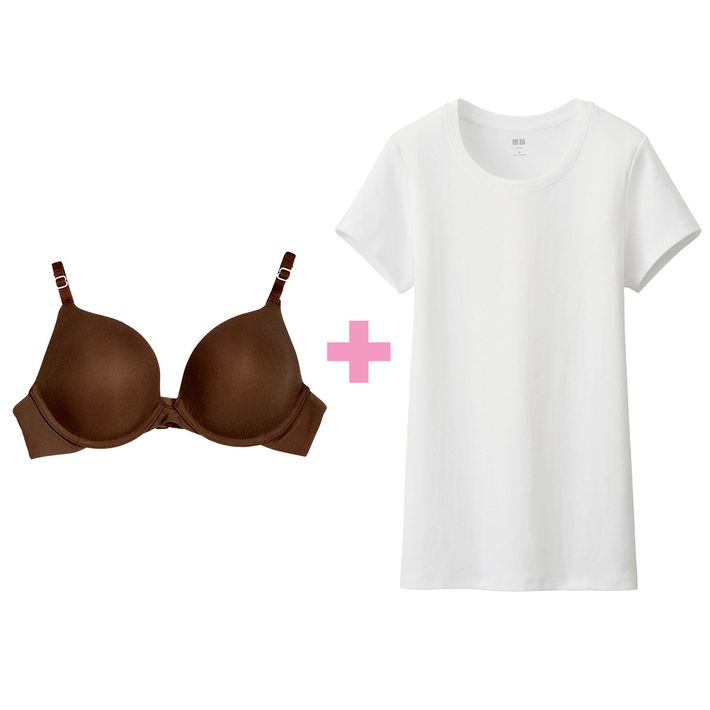 Everyday T-Shirt
Whether you wear your T-shirts tight or loose, a seamless, supportive bra is key. Nubian Skin is a great source to find bras for darker skin tones that are super-comfortable.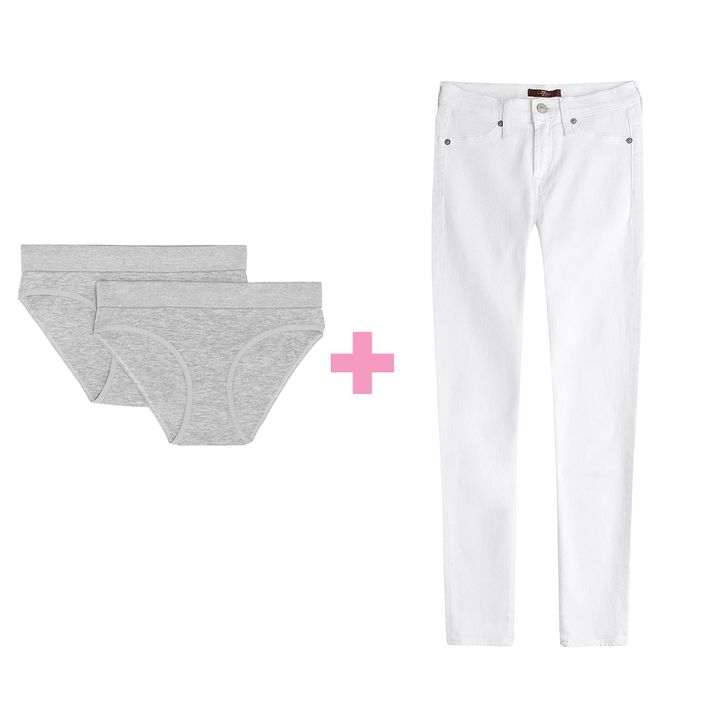 White Jeans
They may not be much to look at, but gray undies are a good bet for blending in under white jeans.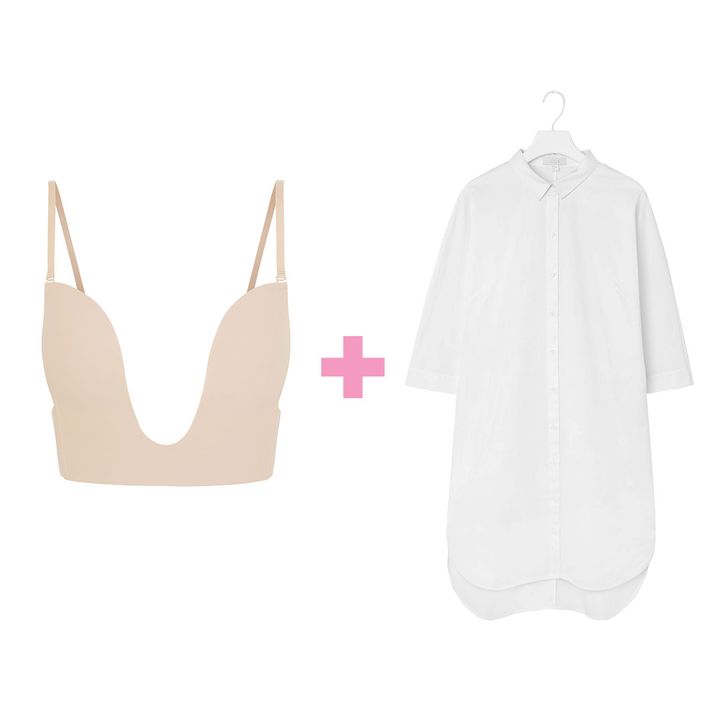 The Shirtdress
A U-shaped plunge bra is great for low-cut dresses, but it's also the best option for shirtdresses when you want to show a little skin. The straps are detachable, meaning you can wear it four different ways, depending on your wardrobe needs.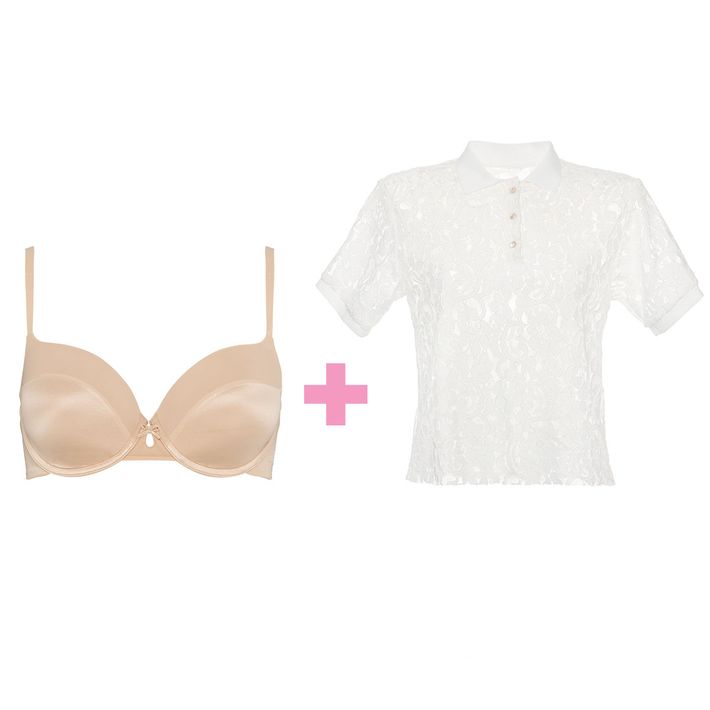 Sheer Lace Tops
Go full Golden Peacock and wear a bright bralette under a lacy top — or, if you prefer something subtle, try an underwire-free bra.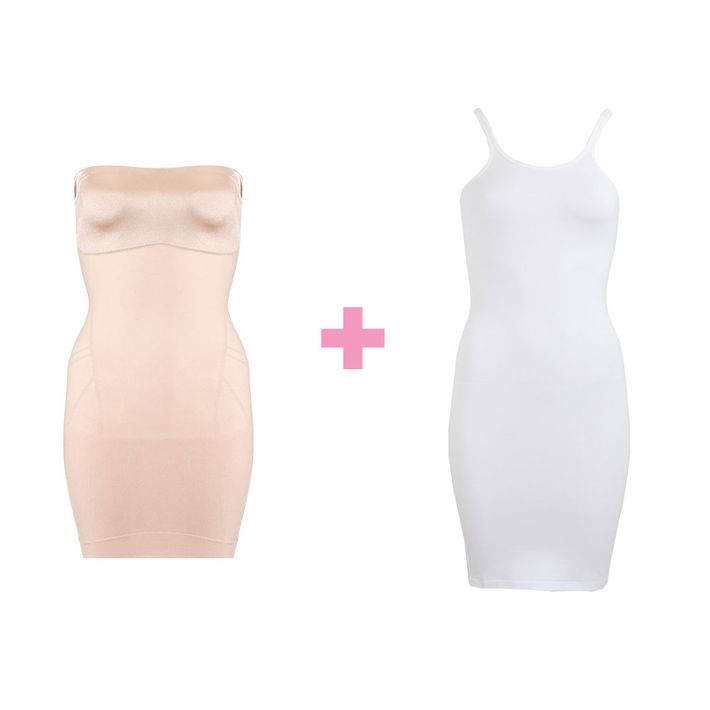 Jersey Dress
Skintight jersey dresses don't have the most forgiving silhouette, which is why you'll need a strapless Spanx slip that sucks you in.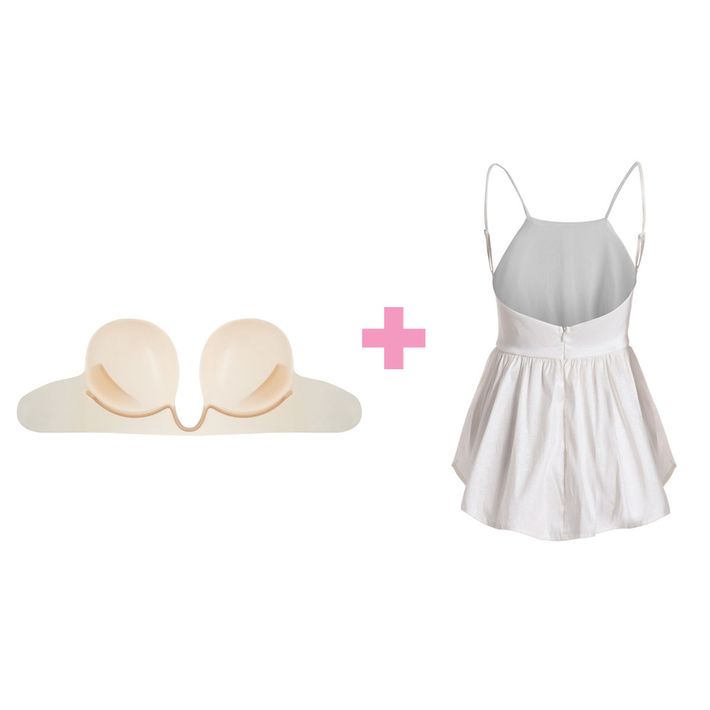 Backless Top
This self-adhesive backless strapless bra molds to your bust and can be worn up to 25 times.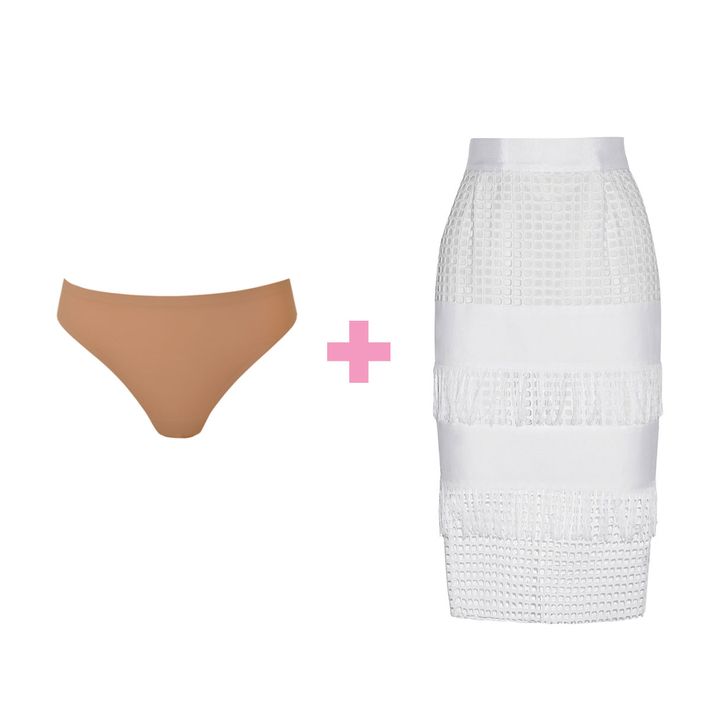 See-through Skirt
Skirts made from lighter fabrics like this lace paneled skirt are generally see-through. These café-au-lait-toned briefs are super-smooth and practically invisible under clothes.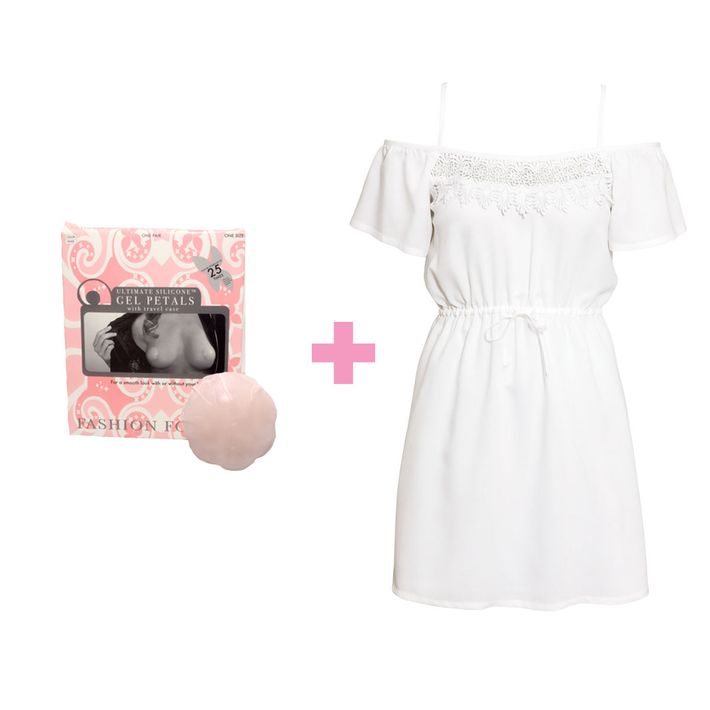 Off-the-Shoulder Dress
For the times when you don't feel like wearing a bra but need nipple coverage, use silicone petals under a flow-y white dress.