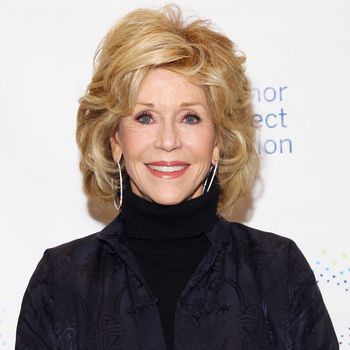 Jane Fonda knows peyote.
Photo: Astrid Stawiarz/Getty Images
I don't have any friends who have ever taken peyote, so I can't ask anyone I actually know if I should or should not take it. Fortunately, Jane Fonda is a reliable source of advice for most of life's quandaries, and has already addressed this for us in an interview with GQ:
So, Jane Fonda, what's it like to take peyote?
It's pretty wild. You throw up a lot.

GQ: So what's the upside?
Well, you have visions. It's not my drug of choice; I've never had any profound visions, but many of my friends have. You see incredible shapes and colors and patterns, and sometimes you have cosmic breakthroughs. I haven't.
Jane Fonda's assessment: lots of throw up, little chance of a cosmic breakthrough. Probably not worth it. Now we know!