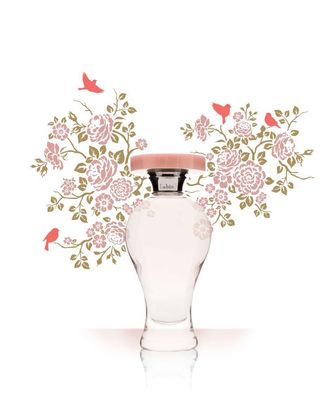 Lubin's Grisette.
Photo: Lubin
Last week my neighborhood bodega owner, a man who has the congeniality of wet sand, complimented my perfume — so I knew I was onto something good. I was wearing Lubin's Grisette, the latest scent from the 200-year-old fragrance house. Grisette starts tangy, thanks to citrus top notes. After 30 minutes or so, the tanginess subsides and the perfume's star act, the rose accord, takes the lead. Grisette's is no ordinary rose — it's extracted from the highly potent rose concrete, which makes Grisette soft, warm, and authentic-smelling, like an actual bed of roses. Rounding out the eau de parfum are notes of amber, cedar, and wood. It's hard to distinguish those scents while wearing the fragrance, but their presence adds to Grisette's general warmth and cheeky appeal.
Inspired by the independent working women ("Grisettes") of 19th-century France, it's a delicious floral that doesn't overwhelm — a welcome find for their modern-day successors.
Grisette, $130 at Beautyhabit.