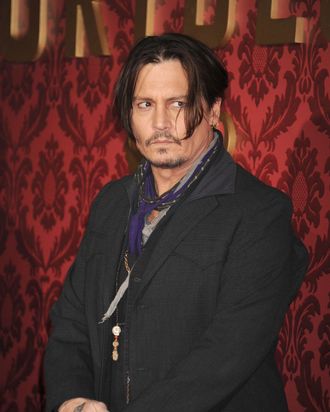 Johnny Depp.
Photo: Jeffrey Mayer/2015 Jeffrey Mayer
Earlier this month, Australian officials wised up to the fact that Johnny Depp smuggled his two dogs into the country, and they have been taking his flagrant disregard for their customs laws very seriously.
After being threatened with death by the Department of Agriculture, Pistol and Boo (Depp's Yorkshire Terriers) were forced to flee the country via private jet. And the saga is not over yet: Yesterday, government officials confirmed that if the case goes to court, Depp could face a fine of $340,000 or up to ten years in prison. Officials are currently conducting a very thorough investigation to get to the bottom of how exactly the contraband dogs, who allegedly entered the country on Depp's private plane, made it past customs officers.