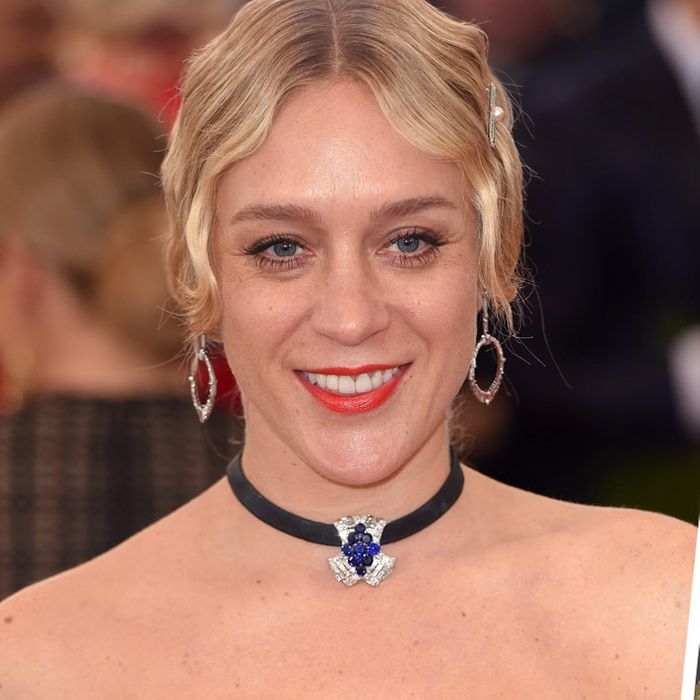 Chloë Sevigny; Judy Blume.
Photo: Getty Images
Chloë Sevigny is the latest full-grown fangirl to interview her hero, Judy Blume, and she decided to get their conversation for Harper's Bazaar rolling by asking Blume about her sweater fetish. "My sweater fetish? Do I have a sweater-fetish?" the author responded in a tone we imagine as game yet perplexed. Unfazed journalist Sevigny has the facts at her fingertips: "All of your characters are always wearing sweaters, and talking about them. In your new book, In the Unlikely Event, there's the angora in the freezer and the drawer full of cashmere …"
A generous conversationalist, Blume considers the role that sweaters have played in her life. "When I was growing up in the 1950s, sweaters were a huge thing," she said. "I always wanted to be a sweater girl, like the movie stars with big tits — which I never had. I wanted to look like Patti Page in a sweater and a bullet bra, with pointy breasts." Blume also notes that she comes from a long line of knitters, and wore hand-knit sweaters made by her mother on her first TV appearances. And there you have it: Everything you could possibly want to know about Judy Blume and sweaters.