Kelela on Björk and the Challenge of Performing Electronic Music Live
"The music that I'm making now feels like what I've always wanted to say."

The new female musicians to see this summer.
Kelela on Björk and the Challenge of Performing Electronic Music Live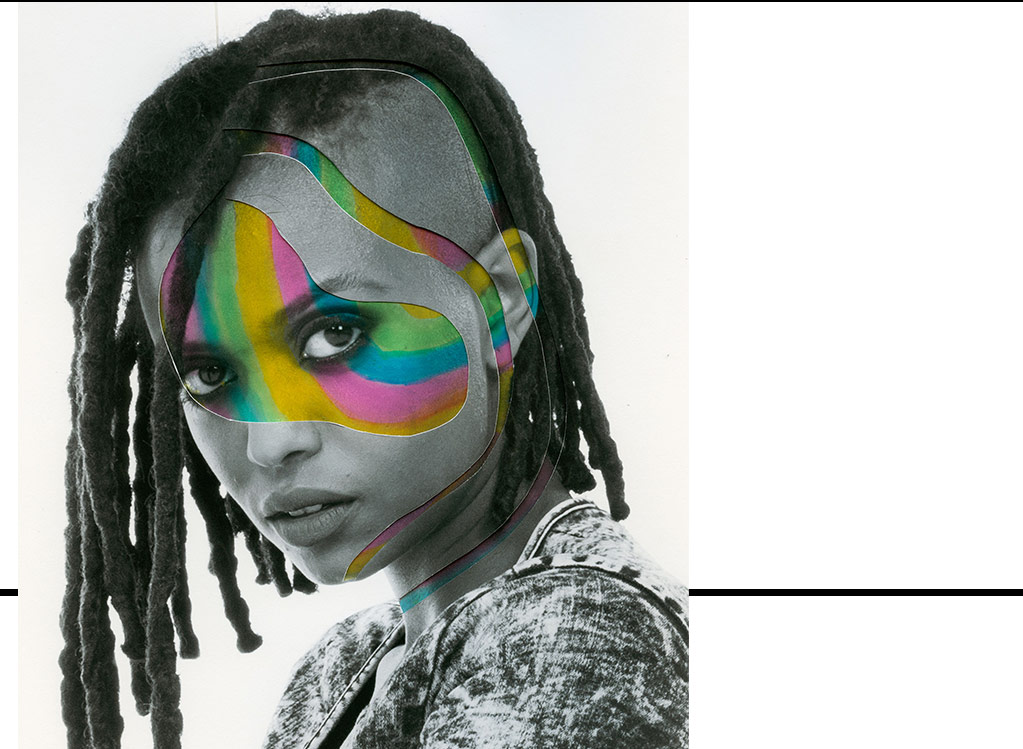 Name: Kelela
Real Name: Kelela Mizanekristos
Age: 31
Single to Hear: "Bank Head"
Video to Watch: "A Message"
Where to See Her This Summer: The Great Escape Festival in Bristol (May 14); XOYO in London (May 26); Primavera Sound in Barcelona (May 28)
Twitter: @kelelam
Instagram: @kelelam
To borrow a phrase from Drake, Kelela is working on excellence. When I get the L.A.-based singer on the phone, she immediately starts musing on some big, conceptual questions about her live show, namely: How can you make electronic music visually stimulating to audiences who've grown up used to seeing live bands? Genre polyglot Kelela is uniquely qualified to tackle this question, given that she has experience on all sorts of stages. When she lived in her hometown of Washington, D.C., she sang in jazz clubs and did stints fronting rock bands; once she moved to L.A. in 2010, she began experimenting with the slurry, bass-heavy R&B sound that would define her breakout mixtape, 2013's Cut 4 Me. The 31-year-old — who's the daughter of Ethiopian immigrants — was supposed to release a new EP, Hallucinogen, earlier this week, but (ever the perfectionist) decided to push it back until she was finished tinkering with it. "It's just not there yet, for me," she says. "But when I tweeted about that the other night, I felt so fortified by how much support is out there. It was really cool to experience that so immediately. It touched me." 
I hear you're rehearsing for your upcoming tour right now. How's that going?
It's tricky. Basically, I'm trying to figure out how to play my stuff live without it sounding like a band. There's definitely a push and a pull to "legitimize" electronic music live by playing the same way that a band would play. I think most of the people who come to these shows and these festivals, they're people who have digested a specific kind of music … and it's usually a band, it usually involves several people onstage playing an instrument. But there are an infinite number of cool setups that are possible, so I'm trying to figure out how to take it to the next level live without compromising.
Have you seen any live shows lately that inspired you on that front?
I feel some type of way about being like, I just saw Björk and it was really inspiring, but … it's true! I saw her a few months ago, and I saw how she approached that. And it was really impressive, and it was also really … touching. I feel like I just want my emotions to be at the forefront of my performance, and if anything distracts from that, I'm in trouble. What blew me away was how still her performance was. And also, there are times when I'm onstage when I just want to sing, and a lot of my body movements are just weird. It's decidedly not-for-you. It's not cute. I'm just singing, I'm going off. And there's times when I really want to go … even more off. And Björk gave me permission to do that as much as I fucking want to.
Have you ever met her?
Yeah, she's come to a couple of the shows. About a year ago she came to Rough Trade and I met her before the show. It was really cool. She's somebody that I feel awkwardly comfortable with. It's like I'm out of my body and looking at myself and being like, "How are you acting so fucking normal right now?" [Laughs.]
She's also so inspiring in just learning how to be in the world. Like, how are you so mysterious and elusive but also so relatable? How can you cultivate this mysteriousness without feeling cold? That's the intersection I'm always interested in. I am your homegirl, at the end of the day, but I also feel very … outside. So if you're finding solace in feeling outside with me, then we're good to go.
You've dabbled in so many different genres — rock, R&B, jazz, etc. Does the music you're making now feel like the truest expression of your style?
The music that I'm making now feels like what I've always wanted to say. When I was growing up … I'm not going to say I listened to everything, but when it comes to vocals, I was really adamant about imitating all kinds of voices. So I had this vision that … where it started wouldn't necessarily be where it ended, you know? Going back to Björk, when you think about her beginnings … that first record, the visuals and the whole vibe, and how everything kept moving and evolving. I think I've always seen myself as somebody who will reveal all the things they're into over time. Piecemeal. It would be really hard for me to be like, "I like this and I like this, and I like that and I like that" all on the same record.
I would love to do an album of standards! You know what I mean? Or just some other shit that makes people say, "What is she doing right now?" There's so many things like that that I want to do! So I think that it's definitely an important thing for me, to show all those parts. But I'm also trying to be patient. I'll get there. I have a lot of time to reveal those facets of myself.
You have a new EP coming out soon, Hallucinogen. What can you tell us about it?
Starting with the Arca track ["A Message"], it actually is a departure from what you heard on the mixtape [2013's Cut 4 Me.]. It's glossy, and it's more hip-hop-based. That's how it feels to me. It's hard to describe. I think it's going to say something different than the mixtape did. I also worked with DJ Dahi, who did [Kendrick Lamar's] "Money Trees" and also [Drake's] "Worst Behavior." So it's definitely a departure, but it's also very much me. So I think over the past year and a half, with regards to the new stuff I've written, I've definitely reached outside of what's comfortable for me.
And then I'm also recording an album, working with a lot of the same producers that I worked with on Cut 4 Me. I'm also working with Ariel Rechtshaid, who's an amazing producer. He's really good at doing things that really take it to the next level, where you're like, "Oh my gosh, what just happened?"
In the video for "A Message," are you actually cutting your hair?
Yes. I wanted to cut my hair anyway, and I was like, "Maybe I'll make everyone a part of this process." It was my idea. It makes sense with the song, and I felt very motivated to do it. I was like, "I'm ready." It was so heavy, and it was way more weight than I feel inside. I feel lighter than that.
(Opening Ceremony denim dress, similar styles at Openingceremony.us. Photographs by Shae Detar, styling by Amanda Lee Shirreffs, makeup by Dina Gregg.)