Purity Ring's Megan James on 'Future Pop' and Sexism in Music
Purity Ring's lead singer talks about making an album long-distance, sewing her own clothes, and the possibility of going solo.

The new female musicians to see this summer.
Purity Ring's Megan James on 'Future Pop' and Sexism in Music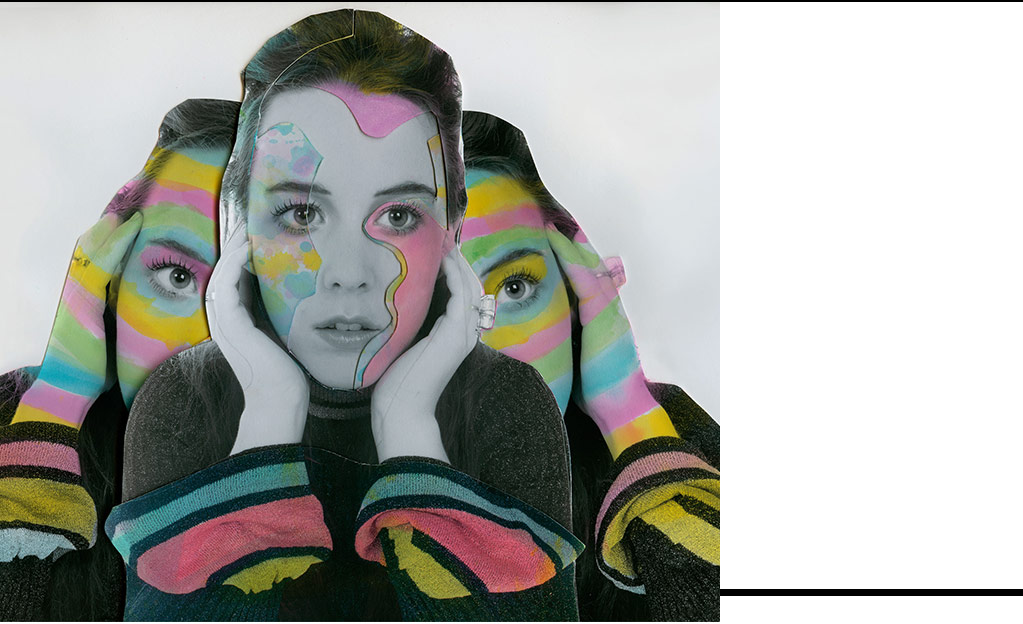 Name: Megan James and Corin Roddick
Age: 27, 24
Single to Hear: "bodyache"
Video to Watch: "push pull"

Where You'll See Them This Summer: Field Trip Music & Arts Festival, Fonda Theatre, Terminal 5, Sloss Festival.
Hometown: Edmonton, Alberta, Canada
Twitter: @Purity_Ring
Instagram: @PurityRing
Four years ago, during some downtime while drumming for a local Canadian band, Gobble Gobble, Corin Roddick started fiddling around with a collage of sounds: bright bursts of synth, chopped and screwed vocal samples, and a recurring drumbeat to hold the pieces together. Realizing it needed a melody, he turned to Megan James, his band mate at the time, to add lyrics and her lush vocals to his instrumental. Together, they created what became "Ungirthed," Purity Ring's first piece of music, which paved the way for their debut album, Shrines, in 2012. A blend of Roddick's electro-rap-minded beats and James's narratives about human anatomy, it was an introduction to what the duo call "future pop." It caught on quick: Between albums, they fused their sound with that of the rap world, appearing on Danny Brown's "25 Bucks" and Ab-Soul's "God's Reign." In February, they released their sophomore album, another eternity, a record they say reflects an inner confidence that Purity Ring is no longer just the side project they started on a whim — they're here to stay, and James says she could potentially release solo music when the time is right. James spoke to the Cut about what inspired the new album, starting a clothing line, and what makes the music industry so sexist.
How long have you and Corin known each other?
Since we were teenagers — I think he was like 15 or 16, and I was probably 18 or 19. We're both from Edmonton and we both played music with a lot of other people, so we met mutually through that. That's how we got to know each other better. So it's been a long time, but the band is still really young. And we knew we wanted to play music together, but it kind of came out of nowhere.
You made your first album completely long distance, and I read that for your new album you only met up once a month to work on it. How does that process work?
On the first record, we would send tracks and demos back and forth maybe once before we recorded because we were unable to travel at the time. But this time we made a concerted effort to get together once a month for a week all through last year to work on the record and come together with whatever ideas that we had. We probably wrote like two to three songs every week we got together. It was a much better scenario than the first time around, it felt like we were both taking it a lot more seriously.
Where was your head at when you wrote the new album?
I had just moved from the east coast of Canada, Halifax, where I'd lived for three years. One day I was just like, I have to go. And I packed up all my bags in my car and drove across the country, which was about 50 hours in four days, to Edmonton, where I grew up. So a lot of it is about leaving a thing that I thought I'd keep forever, a place like that, and restarting. Shrines is very closed and atmospheric and it felt like in a cave or something. With another eternity, it's more like exploring what we're capable of more. It has more sky in it, it's brighter.
Onstage recently, you've worn everything from dark maxi-dresses to bohemian, white flowing ones. How do you choose what to perform in?
Well, last tour there was this white dress I wore by a brand called To Be Adored. I wore that for many shows. I usually either buy one thing and wear it over and over or make a couple of things and run through them. I've been sewing since I was 12. My mom sewed a lot so I think I picked it up from her. I did a fashion course in Vancouver after high school. I make a lot of costumes for music videos and performances. I make a lot of casual clothes — a lot of my wardrobe is things I've made.
Making my own line is something I've wanted to do way before I started Purity Ring. I make a lot of clothes for friends. Before we started doing Purity Ring, I would sell things in boutique stores and locally. I did a lot of that, but I just haven't had time. I think later this year I'll put out a small line of things I make myself and see how it goes. I want to make "one size fits all" and layerable clothing. I love wearing tight clothes once in a while, but it's kind of utilitarian: It's amazing when one thing can look good on everybody.
Corin produces Purity Ring's songs. Is that something you think you'll ever find yourself doing?
I've always played the piano and I'm a songwriter. I do still write music on my own, but I don't record it very often. I have a long-term goal of learning production, it's definitely something that I feel is important and exciting for me to do. I've been DJing a lot, though that's not quite the same thing. But it's a step in that direction. Purity Ring has been such a focus, but eventually I'd love to put out music on my own. I don't know what it will be, but that would be really fun. Oh my god.
Björk recently talked about the difficulties of being a woman in music who works with men and not getting credit for her work. There's also been that controversy with Crystal Castles, another female-male duo, and authorship. Do you ever feel slighted when critics put more emphasis on Corin's production over your songwriting?
The music industry is one of the most sexist industries, by far. It has a really long way to go. I do feel like I'm secondary sometimes, but then at the same time, the role I have isn't always secondary. But it's way too gendered, and so much so that it makes me really uncomfortable and frustrated. Corin and I have a really solid relationship where we understand and appreciate what each other does and have a lot of respect for each other's input regardless of where it lies. I feel good about what we have internally, but usually in this industry you're meeting with mostly men. I've found that they always look at Corin, I rarely get eye contact. I always notice that, even when we go to a venue and talk to [concert promoters], it's always directed at Corin. And I get really frustrated with that.
But also I feel like the opposite of that is happening more and more, where we have more interactions with women. Because more shows are being put on by women. There's so many musicians right now who are women, and female producers — of course, Grimes and Björk. And articles like that Pitchfork interview where she says this has been happening to her for years, I feel like because it's being talked about more and there's more excitement about the history of women in music. I'm very hopeful and optimistic about it changing. On a personal level, it makes me feel more comfortable about being able to explore the possibilities of me making music on my own and or even producing.
(Vintage Malcolm Starr dress from Western Costume Co., Photographs by Shae Detar, Styling by Amanda Lee Shirreffs, Makeup by Dina Gregg.)