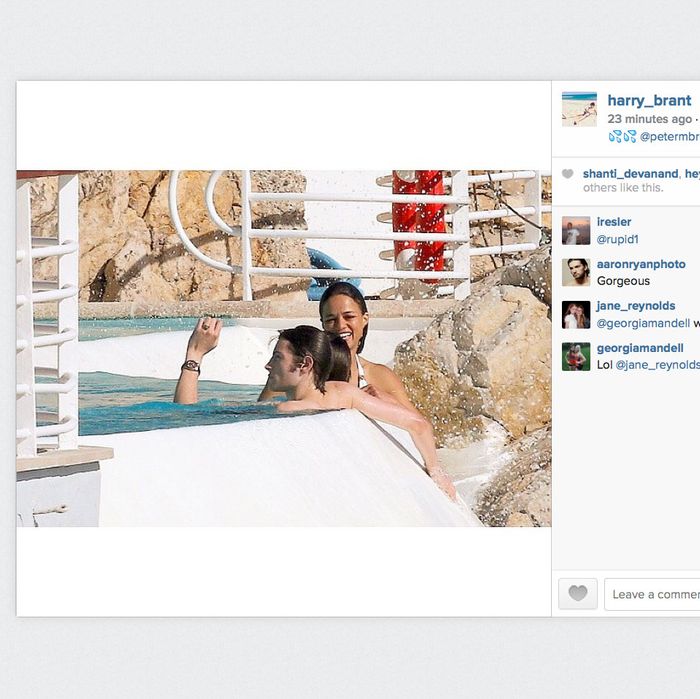 Photo: Harry Brant/Instagram
Last year, Michelle Rodriguez had a pretty great summer. She kissed a noted heartthrob on a boat, put on those jet-pack flying boots rich people like to wear in the ocean, met some royals, did some archery, and got bangs.
Her summer 2015 plans already seem to be shaping up quite nicely. Today, she was photographed treading water in the Hôtel du Cap's infinity pool with two other well-documented enjoyers of summer, Peter and Harry Brant. They clung to the sides of the pool, looked at the ocean and at each other, and talked, no doubt, about the logistics for next month's Ibiza trip.