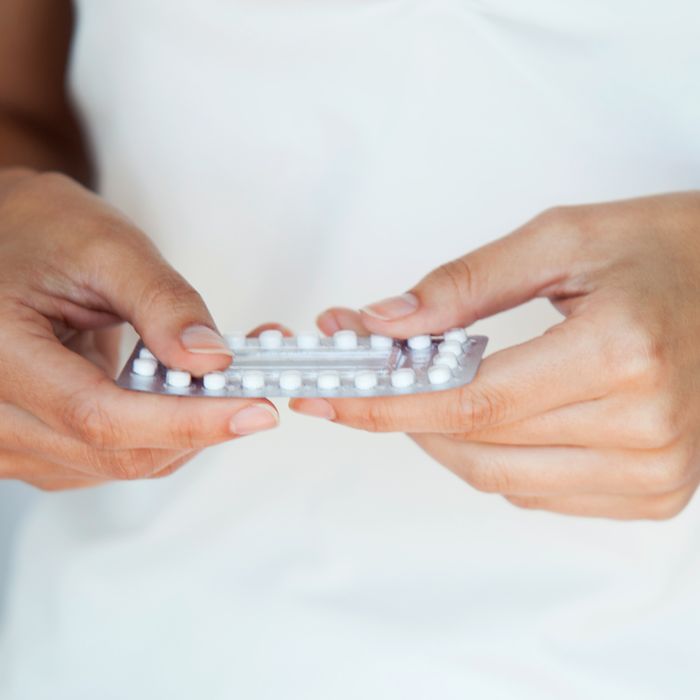 Women in the military have a higher rate of unplanned pregnancies than the general population, but abortion is legally restricted on military bases. Now, Congress is considering measures that would improve access to contraception and counseling on family planning.
The annual defense policy bill includes a provision that says military clinics and hospitals must be able to fill prescriptions for any of the 18 methods of contraception for women approved by the Food and Drug Administration. That is, they need to have the pills, patches, rings, and more on the shelves. Women service members deployed overseas have had trouble getting their specific type of birth control dispensed, and restocking takes time. Almost 15 percent of military members are women.
The bill was passed by the House on Friday; the Senate hasn't voted on its version. (For what it's worth, President Obama has threatened to veto the $612 billion bill, which sets military and national security spending for the year ahead.)
The House bill also states that, whenever possible, women should have access to a sufficient supply for the length of their deployment. The New York Times reports that the Navy tells its doctors to discuss contraceptive needs with women before they go to sea, but it seems other military branches aren't as proactive when it comes to service women's reproductive health.
One military health expert suggested that the government could better serve women's needs by promoting the use of long-acting methods of contraception like intrauterine devices and hormonal implants, but ultimately, choosing birth control should be a conversation between a woman and her doctor — not her employer.