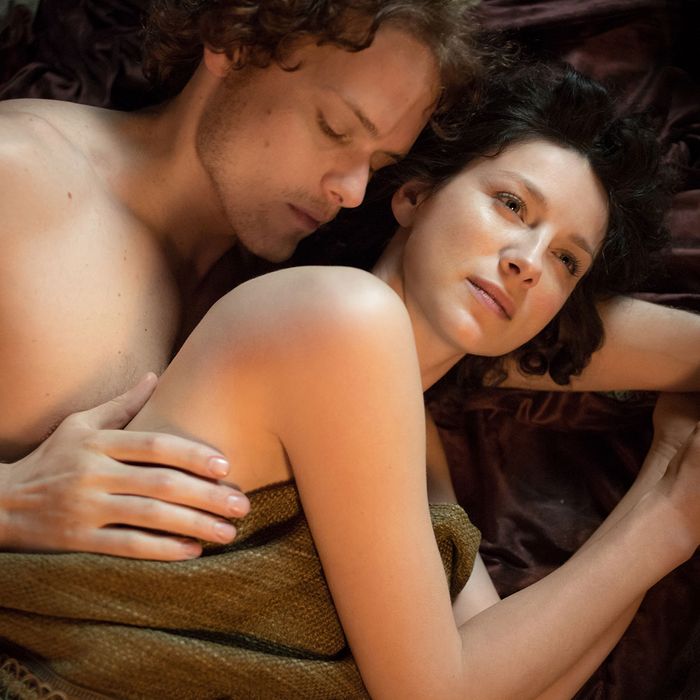 Photo: Ed Miller/Sony Pictures Television Inc.
According to Nielsen numbers, sexy Starz show Outlander is actually super popular with the mom demographic. I knew this in my heart, but now, proof! With numbers!
Why do moms love this show? Is it because at least 15 minutes of each episode is dedicated to a hot Scottish man going down on a feminist time-traveling woman? It is not, say the moms. Business Insider talked to a bunch and reports that their intentions are as pure and wholesome as a Norman Rockwell painting hidden inside a Bible, wrapped in fresh-baked chocolate-chip cookie. Reasons cited include: family values, the healthy portrayal of marriage, the show's female point of view, the popularity of the book — oh, and also that Jamie, who's such a nice young man.
Nope, no way are moms watching just to check out this guy's butt thrusting onscreen.