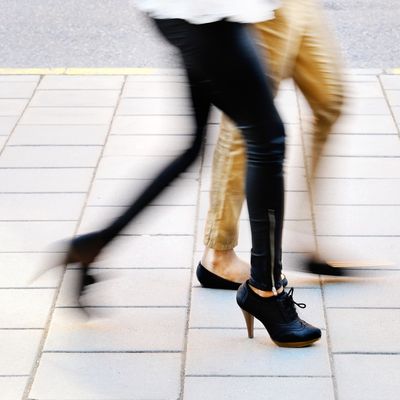 Photo: olaser/Getty Images
According to a new international study on catcalling, 84 percent of women are harassed on the street before they turn 17. Conducted by Hollaback! — the anti-street-harassment group behind last fall's viral catcalling PSA — in partnership with Cornell University, it's the largest study on street harassment to date, surveying over 16,000 women from 21 countries. The findings show that across the globe, the majority of women are catcalled for the first time during puberty — between the ages of 11 and 17. Of the respondents, 50 percent of women reported being groped or fondled in public, and 71 percent said they had been followed by harassers.
"People don't want to recognize that this starts really young," Debjani Roy, the deputy director of Hollaback! told the Daily News. "The emotional impact it has as girls develop is quite significant." On Twitter, people have been sharing their own experiences with the hashtag #firstharassed — revealing that, for many women, sexual harassment starts long before they even reach puberty.