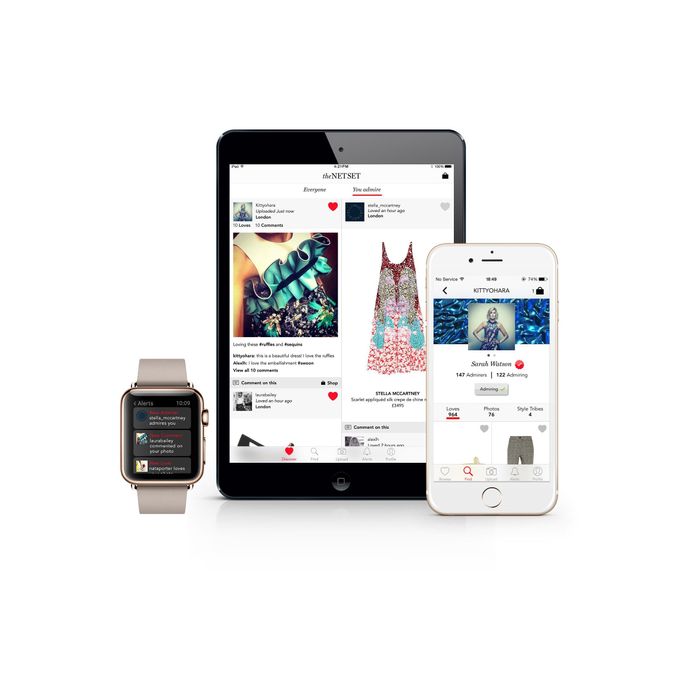 After coining "Net-a-Sporter" last year for its athleisure offering, Net-a-Porter is putting forward another neologism with its social network, the Net Set, which launches a week from today. The name comes from a hashtag that customers were using to showcase their new purchases on Facebook and Instagram, and the network promises to be a more formalized version of that casual sharing of style.
"Digital innovation doesn't stand still and neither do we," founder Natalie Massenet told Wallpaper. The Net Set will work on iPads, iPhones, and even the Apple watch, and will be invitation-only. Its members can curate their own images in an Instagram-like feed; The Net Set's image-recognition functionality will then suggest "style matches" that coordinate with those picks. And instead of friends or followers, users collect "admirers."
Social commerce is nothing new, but Net-a-Porter boasts the built-in, loyal user base that start-ups lack. (The Net Set already has 15,000 members who joined when the app was in beta, beginning in 2013.)  The company has been aggressive about expanding into different realms, producing online and print versions of its editorial arm, the Edit, introducing Porter magazine to newsstands in 2013, and only a month ago announcing a merger with Yoox. It will be interesting to see whether this particular initiative takes hold, and whether it has its intended effect — spurring us to shop even more.