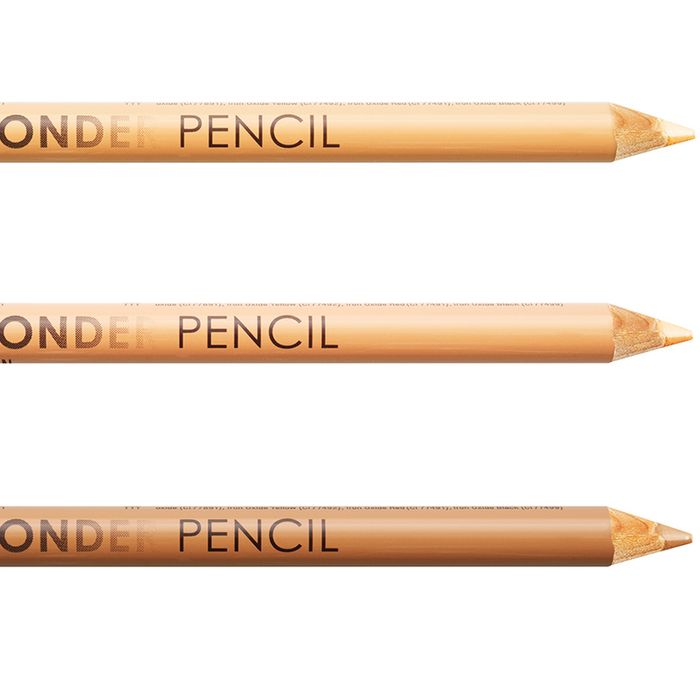 For years, I've heard about the so-called white-eyeliner "trick." "Use it on the waterline of your eyes to make them bigger!" magazines would tell me, announcing the "Best Beauty Tips You've Never Heard Of."  I bought a white eyeliner pencil and promptly poked myself in the eye attempting the trick. It did not blend but instead made me look like Ziggy Stardust.
The problem, I realize now, was that I had the wrong shade of white eyeliner: I should have used NYX's Wonder Pencil. This concealer-colored pencil has the texture of a softer lip pencil, comes in three shades, and — this is the best part — it can be used anywhere on the face. Applied around the edges of the lips, it helps to define your Cupid's bow and makes lips look plumper (in a way that is completely unlike Kylie Jenner). When used as eyeliner, the color looks extra vibrant. When used on the lower-lash waterline, it blends into the eyeliner space, creating space around the eye and finally proving that the white-eyeliner trick is not bogus after all. 
NYX Cosmetics Wonder Pencil, $4.50 at NYX Cosmetics.