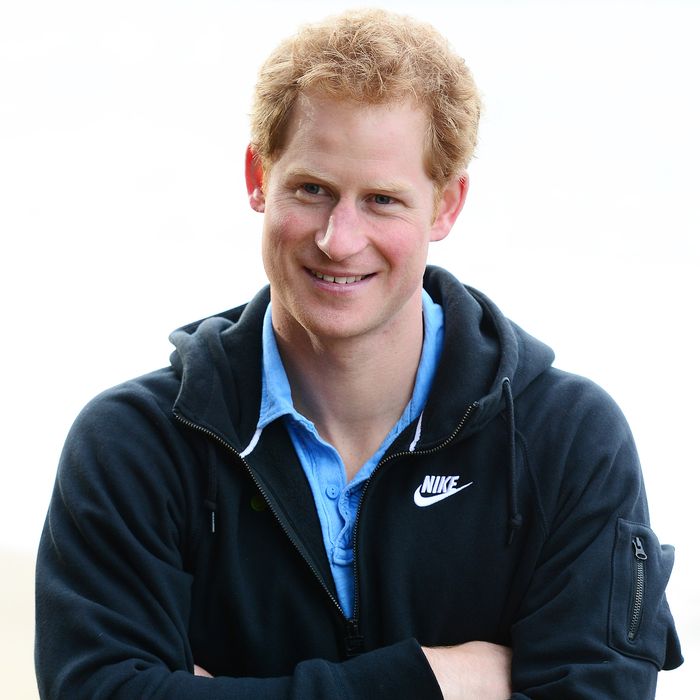 Prince Harry, possibly thinking about it right now.
Photo: James Whatling/Corbis
The recent birth of baby Charlotte (royal, not important monkey) has the ginger prince contemplating his own bachelor status. In an interview with Sky News, he says that he's ready to share his life with someone and is feeling the male equivalent of tap-dancing ovaries. "Of course, I would love to have kids right now, but there's a process that one has to go through," he said, while mentally converting a room in his bachelor pad into a nursery.
It turns out being an actual royal doesn't grant you automatic immunity to Royal Baby fever.