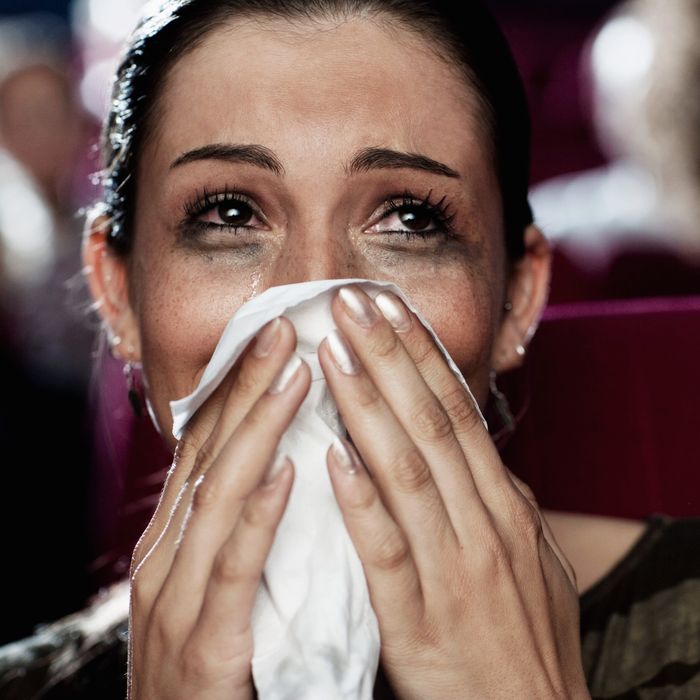 Photo: Daniel Koebe/Corbis
Broke up with anxiety for depression. In a relationship with overthinking. You're perfect for me because you don't want me.
Are the above sentiments excerpts from a teen diary, the wine-soaked thoughts of a 28-year-old in the throes of a Saturn Return, or captions on vintage post-breakup Miley Cyrus Instagrams? None of the above, surprisingly! These tweets are just a few gems from @Sosadtoday, the long-anonymous Twitter account that's taken the anxieties and daily micro-existential crises of the EverySad and packaged them into darkly funny, uncomfortably true punch lines.

But big news for fans and inevitable future fans: Twitter's anonymous sadness siren finally outed herself in an interview with Rolling Stone today. And, double whammy, poet and moody joke genius Melissa Broder is writing a book of essays called So Sad Today, which will be out next March.

It's excruciating to have to wait nearly a year to drown in Broder's sorrows but, hey, she probably has the perfect @SoSadToday tweet to help you express your deep malaise.