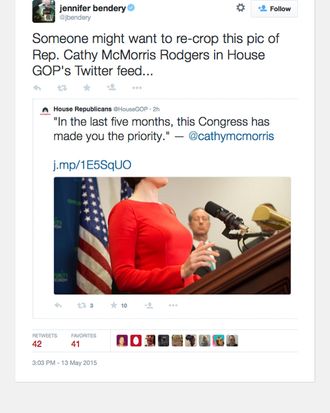 The House GOP's Twitter account became the victim of an embarrassing Twitter photo-cropping issue on Wednesday when it accompanied a quote by Congresswoman Cathy McMorris Rodgers with a photo of the Congresswoman's boobs.
"In the last five months, this Congress has made you the priority," the talking boobs said. "We hear your concerns. We care. And we will continue to listen."
The tweet has since been deleted.