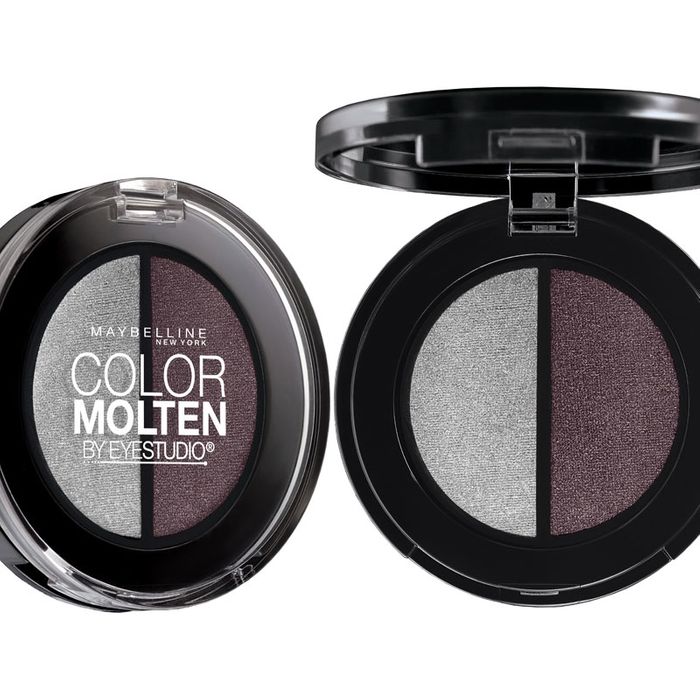 The Cut's editorial director, Stella Bugbee, and I have a lot of important discussions about eye shadow. No matter how beautiful or glimmery or magnificent, right before we consider recommending one to all of you, there's always an inevitable moment when we pause and one of us will say, "But do real people even use eye shadow?" We think the answer to that is "very rarely."
Eye shadow is a somewhat nonessential tool — no one ever says eye shadow is their desert-island beauty product. But Maybelline's Color Molten Shadows suggest that we may have been overthinking eye shadow all along. First, toss aside your brushes: Your hands are best suited for this product because these shadows have an incredible texture — somewhere between a silky face primer and velvet. Pick a color you love — the shade duos are all nicely rooted in brown so they look universally great against many skin tones. Then gently dot it onto your eyelid. The color payoff of these shadows is good, but slightly muted, meaning you don't need to worry about looking like you have anchorwoman eyes.
Maybelline Color Molten Shadow, $7.49 at Drugstore.com.