Tei Shi on Covering Beyoncé and Making 'Mermaid Music'
The singer of "Go Slow" says she doesn't want her music to be defined by labels.

The new female musicians to see this summer.
Tei Shi on Covering Beyoncé & 'Mermaid Music'
Photographs by Shae Detar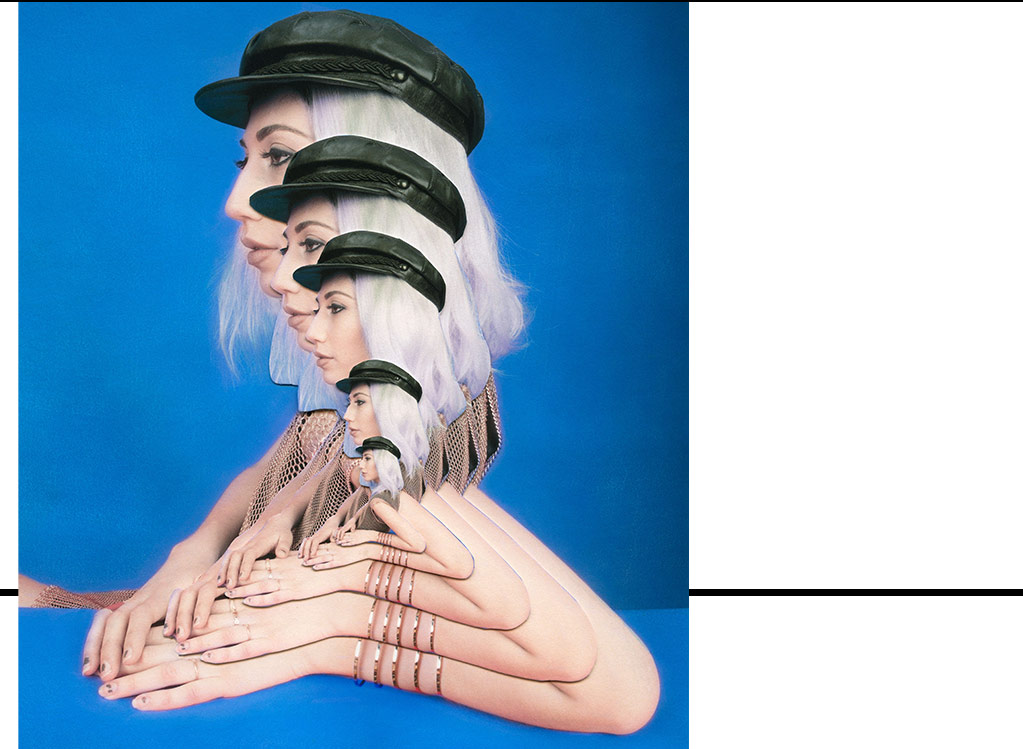 Name: Tei Shi
Real Name: Valerie Teicher
Age: 25
Single to Hear: "Go Slow"
Video to Watch: "Bassically"
Where to See Her This Summer: The Great Escape 2015, London Calling Festival 2015, Dot to Dot Festival, Berlin Festival 2015, Squamish Valley Music Festival 2015
Hometown: Vancouver, British Columbia
Twitter: @TeiShi
Instagram: @teishimusic
"I can be your bulletproof vest or the gun that you hold to your chest" were the daring first words most of us ever heard from Tei Shi (pronounced Tay-She) two years ago, when she splashed onto music blogs with the pulsating, brooding "M&Ms" and its video (directed by Grimes's brother Mac Boucher). That was off her first EP, Saudade, a collection of textured tracks anchored by a style of celestial vocal looping. In April, the Brooklyn-based singer, who grew up in Bogotá, Vancouver, and other parts of the Americas — "my parents like to change things up," she says — released her second EP, Verde. A slightly playful and more rhythmic take on what music critics have labeled "bedroom pop," it mixes the fiery attitude of her doppelgänger Karen O with the measured confidence of Bat for Lashes' Natasha Khan. It may also lay the groundwork for her first full-length album, which Teicher says she plans to start writing soon. She talked to the Cut about covering Beyoncé, the "otherness" of being a woman who makes music, and shrugging off labels.
A lot of people first learned about you from your cover of Beyoncé's "No Angel." Why did you choose that particular song?
It just sort of jumped out at me when I was listening to the album, which I really loved. It sounded very different from what I would think Beyoncé would do normally — more edgy. Then I realized it was written and produced by Caroline Polachek from the band Chairlift, whom I really love. I was definitely nervous because covering Beyoncé is never an easy thing to do and people are quick to be like, "Who do you think you are?" But people were very positive about it.
You've lived in a lot of different places. How do you think your background influenced your music?
I grew up in a Jewish, Hispanic and also an international household because we moved around so much. I learned English from a really young age, and I've lived in so many different places that I think that eclectic background has definitely translated into my music. I think it made me develop a desire for more than just the average standstill lifestyle. I think it's led to me always having music as something that was a really big part of my life — it was a constant that didn't change.
Talk to me about the video for "Bassically." You're wearing a very feminine take on a military uniform — matching red bustier and bottom, red beret, black combat boots, and a khaki-colored trench — and you're joined by this army of women. What was the idea behind it?
I made that video with one of my best friends, Nick Pesce, and I definitely knew that I wanted it to revolve some sort of girl troop and have an '80s-comic-book-Grindhouse aesthetic to it. Brittany Berger styled the video and she provided all the outfits, while Nick and I went and got all the accessories, props, and weapons. It was a joint effort and a really fun shoot.
You've said that you wrote the song partially as a response to the "limitations" and "constraints" of being a woman in the music industry. What have you experienced?
The song's kind of a broader personal anthem of liberation. For me, it came from a place of those frustrations in conjunction with frustrations from a personal relationship. I can say that I've definitely had a really great experience as a woman in the music industry. I haven't really had a lot of roadblocks and disrespect in my journey, and I've been fortunate to have a lot of [positive] male musicians and collaborators around me. But I think there's always this unspoken pressure that you feel as a woman, inevitably, in an industry where 90 percent of the time you're surrounded by all men. My whole band are guys, and I get along with them really well. But there's always this kind of "otherness" within that and, early on, there's a lot of assumptions made when you're a woman and a singer that maybe you don't know what you're doing and you're just the face of something, but you're not really generating the ideas.
That was an insecurity that I had, and it felt like I had to prove that I wasn't just this young girl singing these songs. This was me! I was really creating this stuff. I think a lot of the pressures of having to really have your shit together as a woman — have your image, your look, your brand, and all this stuff that people tell you is really important — there's just an extra pressure you feel as a female. And it's often in the way you get categorized. It's just a very unique experience that we have as females in the music industry. So a lot of these feelings and also internal pressures that I put on myself are something that came through [in the song], and I was trying to rebel against it a little bit.
You listed your genre on Facebook as "mermaid music," which I'm guessing was your own cheeky way of rejecting this whole dependency on genres.
Yeah! It was more of a joke of me being like, I have no idea what to describe this as, let me just make something that's weird and doesn't really make sense. But at the same time, it kind of fit the music. I understand the need in the internet world for people to have to label things and create [a brand] for people to catch onto. But personally it's always hard for me to label it as a genre because it shifts and I try to make music that isn't one thing or the other. It's also up for interpretation. Just listen to the music and let that speak for itself.
(Vintage Paco Rabanne dress from Albright Fashion Library. Hat from Starstuck Vintage. Michelle Campbell cuff, $250, and rings, $115 and $250, at Campbellcollections.com. Photographs by Shae Detar, Styling by Amanda Lee Shirreffs, Makeup by Faith Bartruff.)