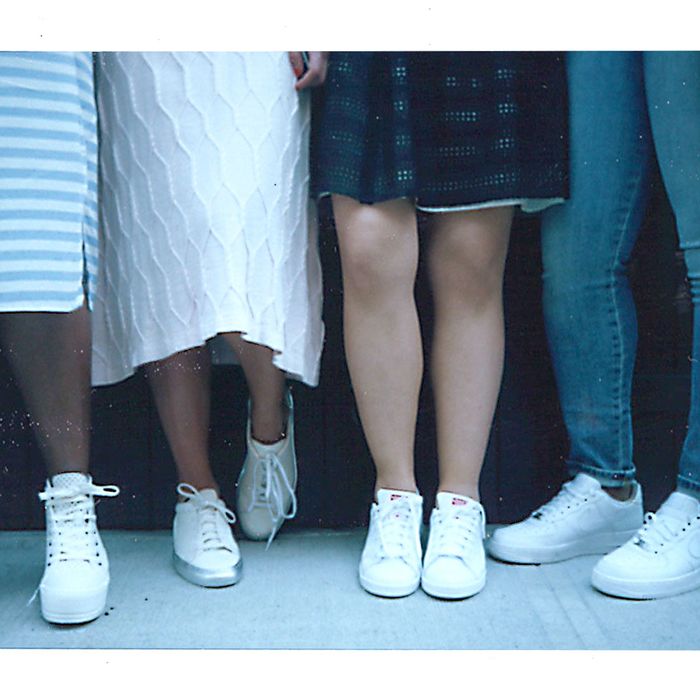 We recently had a serious debate in the office — have white sneakers peaked? Back in the winter of 2014 white sneakers made a strong showing both on the runway and on the street-style folks, causing a near panic as everyone tried to get their hands on a pair of Stan Smiths. Over a year later, instead of feeling sneaker fatigue, it seems like every other day a new collab or collection pops up to get us excited all over again. Classic brands like Nike have reintroduced the Racquette sneaker and K-Swiss's retro options. So we went outside and tried on everything from cult favorites by Common Projects and Vans, as well as new brands like No Name and Eytys. Click ahead to see all of our current favorites and pick up a few tips on how to keep those white sneakers looking white.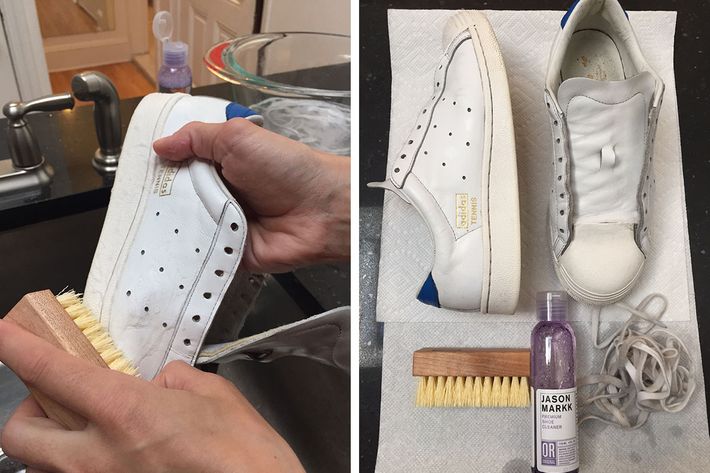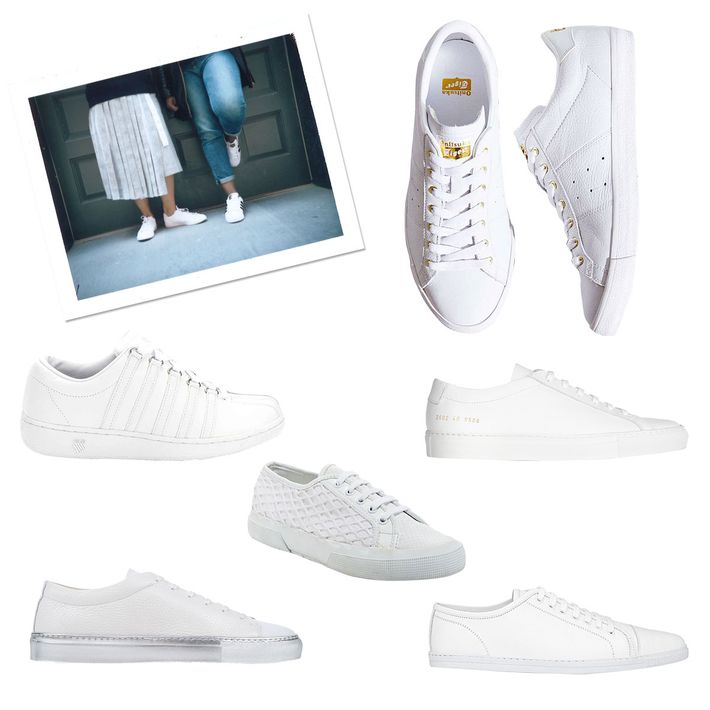 The New Replacements to Your Stan Smiths
Owning a pair of those white sneakers with the green heels was the ultimate status symbol last year, but a girl can't live on one pair of kicks all spring long. For a similar look, you can go retro with K-Swiss or try ASICS's slim version. And if you want an upgrade, the entire Cut staff is obsessed with the Woman by Common Projects "Achilles" style.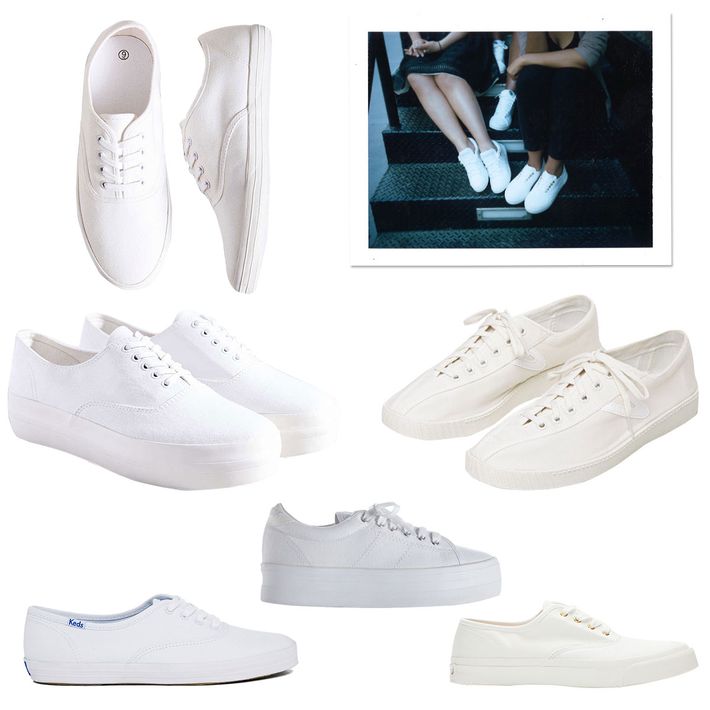 The Summer Classic, Canvas
Fabric lace-ups evoke warm days spent at summer camp. To recapture that nostalgia, you can go with the Keds you probably wore at age 10. But if you need something cooler, No Name's platform sneaker provides a little height on the days you don't want to suffer in heels.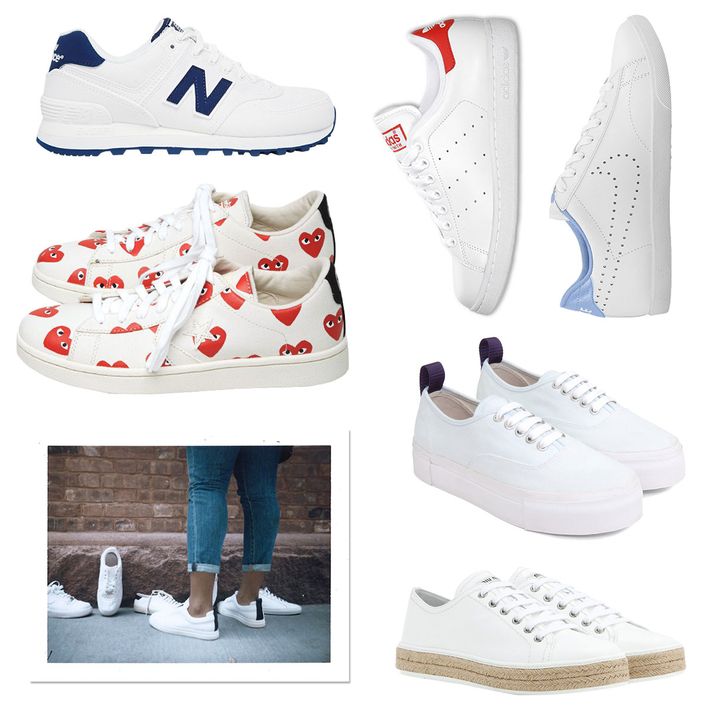 For When All-White Feels Too Simple
Just like adding a red lip to an all-white outfit, the same concept applies to all-white sneakers.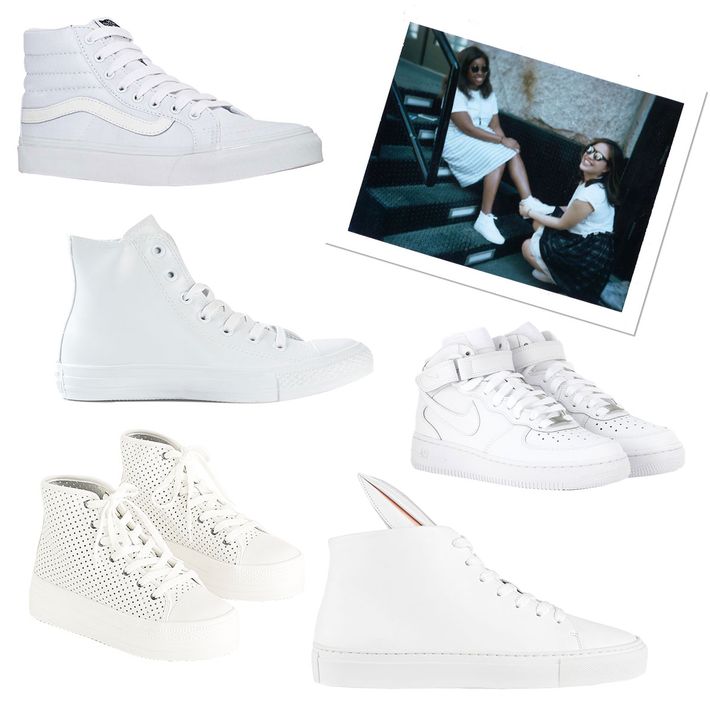 High-Tops Because You're Cool Like That
Worn with skinny jeans or paired with a skirt, they're the throwback style that says you're on top of your sneaker game.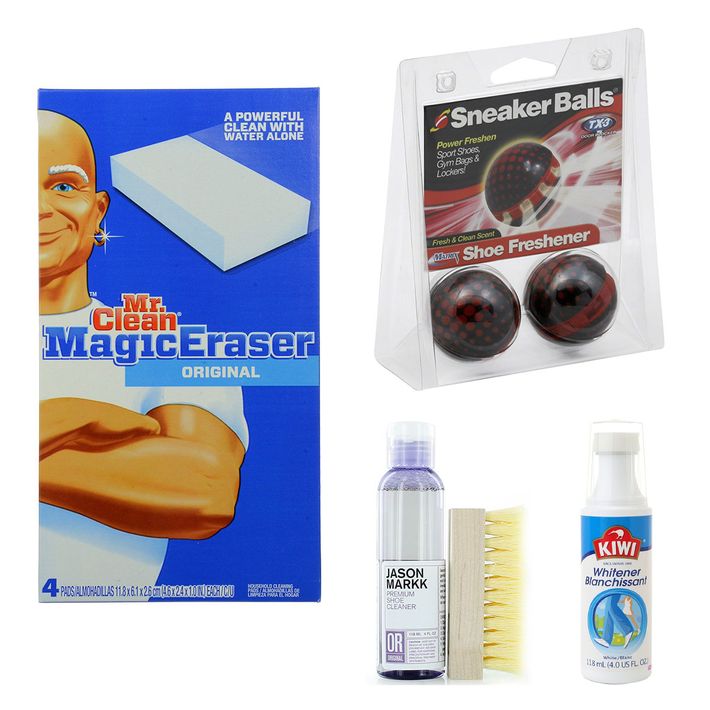 Cleaning Essentials to Keep White Shoes White
To remove stains, try Jason Markk cleaner and scrub away the dirt and grime. Or for stubborn scuffs, a Mr. Clean Magic Eraser works just as well. Then polish with Kiwi's shoe whitener and drop a Sneaker Balls air freshener in overnight to absorb odors and sweat.