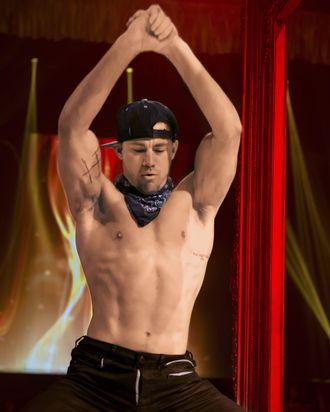 Photo: Claudette Barius/Warner Brothers
Diane Keaton went on The Ellen Degeneres Show, and while discussing the fact that she's never been married, Keaton mused on the subject of whom she might possibly wish to marry. It seems the only hunky slab of man-beef suitable for this role is Channing Tatum.
Degeneres reassures her that, even though Tatum is married to another woman, there's a love out there for Keaton — to which Keaton replies, "Channing Tatum is married to someone else? Not me?"
Just a gal after our own lusty hearts.