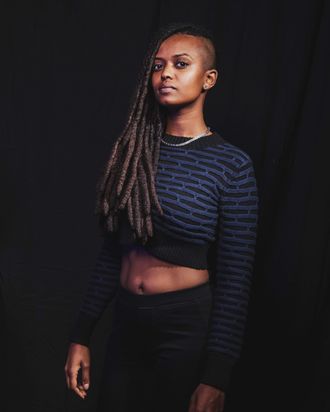 Kelela.
Photo: Roger Kisby/Getty Images
Kelela, the singer who fuses R&B with electronic beats, has quickly become one of the Cut's favorite new artists. When we spoke to her earlier this month, she told us that she isn't afraid to do her own thing onstage. "It's decidedly not-for-you. It's not cute. I'm just singing," she said of her live performances. "The music that I'm making now feels like what I've always wanted to say.
Now, she's partnered with Madewell and Spotify (as well as other cool female musicians like Sharon Van Etten and Lucius) for a series of summer events and special content. Listen to Kelela's "Daydreaming" playlist exclusively below, featuring everything from throwback '90s jams by Janet Jackson and Tamia to classic jazz from Duke Ellington and John Coltrane. We dare you not to hit play and keep this on repeat.