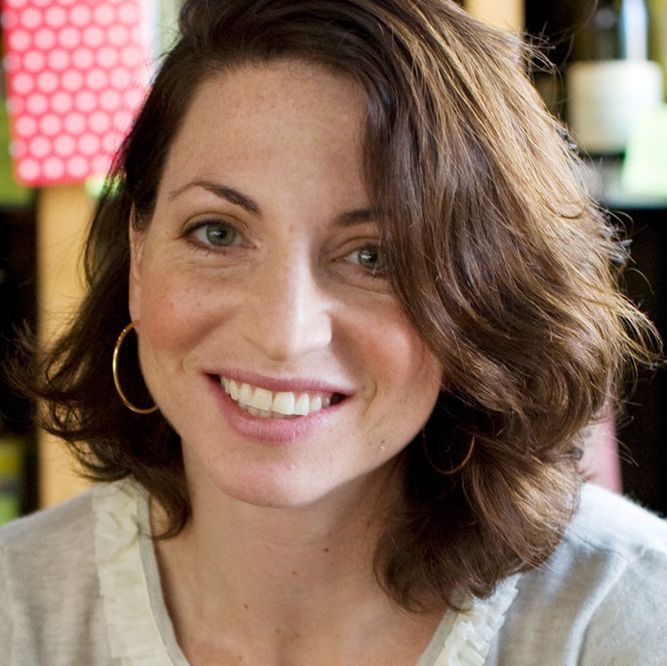 Photo: Getty Images, Wikimedia Commons
Not all that long ago, when my lady friends and I were just starting our careers, Penelope Trunk was our career adviser of choice. She was a start-up entrepreneur who ran a blog called Brazen Careerist, and it spoke to us: We were brazen careerists! Only, we were also young and terrified 22-year-olds trying to establish ourselves in an almost entirely male office, and there were no female role models around. Trunk's blog was our stand in — she was our Sheryl Sandberg long before Sandberg wrote Lean In. She offered appealing, counterintuitive advice, like: "Don't be the hardest worker in your job," and "Make sure that your own résumé is not so honest that you look like a loser and not so dishonest that you're going to be fired." Her advice was practical. She told you how to prepare for a phone interview and how to negotiate a salary. It was also personal: She wrote candidly about being fired, about having an abortion in her 30s because she was worried about sacrificing her career, about moving from New York to rural Wisconsin, and about her new relationship with a man she called "the Farmer."
This week Penelope Trunk might be the most hated person on the internet. On Sunday, after the news broke that beloved Silicon Valley CEO and husband of Sheryl Sandberg, Dave Goldberg, had died suddenly on vacation in Mexico, Trunk wrote something truly awful on her blog about it. Because Goldberg's cause of death wasn't immediately given, it must have been suicide, she said. And this had important implications for Sheryl Sandberg's careerist manifesto, Lean In.
"[H]owever Sheryl's husband died is news, since she has been news for three years telling women their husband is instrumental into the process of Leaning In … I think he killed himself. And if he did, this might tell us a lot about what happens when both people in marriage Lean In." It was a strange and mean thing to write about a person who's just lost her husband and the father of her children, even more so because it was so easily contradicted by official reports: Two days later, a Mexican official said that Goldberg had fallen while running on the treadmill, suffered a head injury, and died of blood loss.
But instead of apologizing for her mistake, Trunk doubled down on the idea that he killed himself. As evidence, she points to an uncle of hers who had committed suicide when she was younger. Everyone had pretended he had a heart attack to keep it a secret. The details of Goldberg's death mattered, she said, because "Sheryl has made her husband, Dave, the role model for the perfect husband … Sheryl tells me she can lean in because she has a husband who is perfect, but it's hard to believe because in the time she's been married to him, he's gained a lot of weight. And we all know that gaining that much weight is a sign of serious problems," Trunk wrote. "So can she lean in now? Can you lean in if you don't have the perfect husband? What if it's too late to get the perfect husband? She doesn't address that, but maybe she will now. I have a feeling that the spokesperson for high-flying careers is going to get a lot more informative and helpful now that she's a single mom."
If you've never read her, the posts come across as inexplicably cruel — and the tone overwhelms any valid point she might have had about the difficulties of leaning in without privilege. But in the context of her blog, it makes more sense. Over the last six years, after stepping down as CEO of her Brazen Careerist start-up, the blog seemed to evolve. It was not strictly about advising young people through the early years of their career. It became much more of a personal document — one that revealed that its brilliant and successful author was experiencing some serious personal difficulties of her own.
I'm not sure what exactly made me turn away from Trunk's blog. I don't think it was any one specific post, but the gradual realization, upon closer reading, that my friends and I were mistaken in assuming that Trunk's brazen careerism was a feminist project in any meaningful sense. Some of her posts read more like trolling than genuine advice. Where before it was tips for getting a raise and feeling more fulfilled in your work, now it was posts like "Blueprint for a Woman's Life," in which she advised that women should get plastic surgery, rush off to business school, and then get married early, because men like smart women but not women who make more money than them. It was still brazen — honest, raw, and vulnerable — and that was always a major part of its appeal. Only now it wasn't really at all relevant to the empowering career advice my friends and I had read her for. And when someone advises you to get plastic surgery in order to do well at work, it's really hard to take their tips for salary negotiation seriously.
Not that long after I stopped reading it, the tone of the blog got dark. In 2009 she tweeted about having a miscarriage in a board meeting, and set the internet on fire. She started writing more candidly about being abused by her parents as a kid (also, about the difficulties of raising a child with Asperger's syndrome, and about her belief that she has it, too). Then she wrote about suffering domestic abuse from her husband, and the reasons why she wouldn't leave him. In one piece, she included a photo of her bruised body. "I can't even write 'the last time he beat me up.' I tried to, but then I thought: 'No. It's my fault. I deserve it. He's right. I'm impossible to live with,'" she wrote.
In a post from 2009, Trunk wrote poignantly about why she was so open about her personal tragedies. She was physically and sexually abused as a child, she said. She always thought she had kept it hidden from everyone, but later she discovered that it was really obvious to everyone around her. What that had transformed into, in her adult life, was a deep fear of keeping secrets. "I'm more scared of keeping things a secret than I am of letting people know that I'm having trouble," she wrote. "People can't believe how I'm willing to write about my life here. But what I can't believe is how much better my life could have been if it had not been full of secrets."
Why is Trunk so sure Sandberg is keeping secrets? And why is she so eager to see Sandberg's personal tragedy as a professional failure? It would be naïve to speculate. Casting yourself as a public, professional role model for other women is complicated business — for anyone with a personal life. In that sense, Trunk's not so different from Sandberg. It's just too bad she doesn't see it.