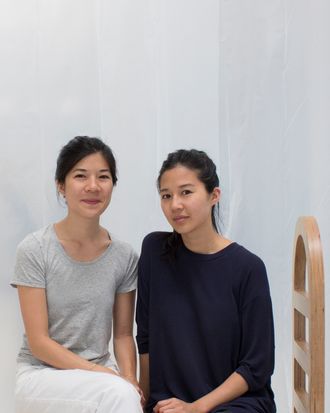 While they've been cited — alongside fellow young labels like Mansur Gavriel and Kara — as part of the minimalist, anti-"It"-bag movement, sisters Kimberly and Nancy Wu don't consider their emerging accessories brand Building Block to be minimal.

"I struggle with that label," says Kimberly. "We don't want to put excess product in the world, so we try to make sure everything we produce is wanted, needed, and has validity to be owned by someone, but to be labeled as a minimal brand would be surface-level." Instead, she prefers the term "considered accessory." Building Block takes an alternative approach to luxury and functionality — editing out the hardware and beautifying the bare bones. The handbags (and shoes, a recent addition) play with geometry while exposing features that aren't usually considered luxe — rubber tubing, unfinished wooden objects, clear acrylic Lucite, and utility canvas. "Our bags speak to women who don't traditionally like handbags," Kimberly sums up.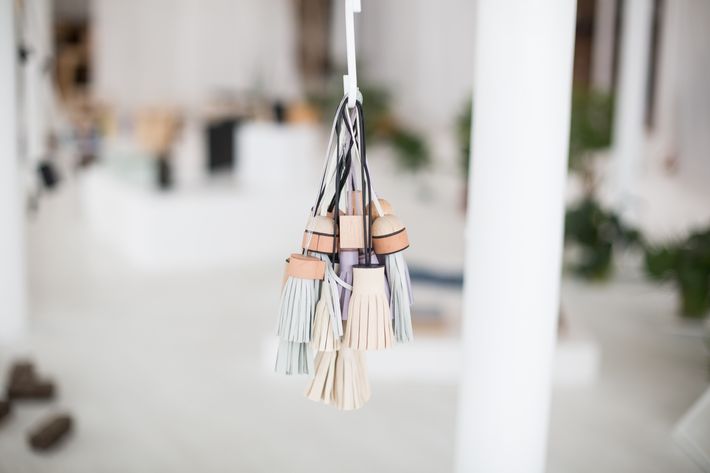 Finding themselves bored with the "throwaway" fashion mentality and in search of a quality functional bag that wasn't necessarily on-trend, the sisters started making their own bags four years ago. They both had design experience, but not in fashion: Kimberly was in Tokyo designing concept cars for Honda, and Nancy lived in Portland and designed shoes for Nike. The two exchanged sketches over Skype, while Kimberly found the materials, constructed the bags, and uploaded them to her blog. "It started off as 'some girl in Japan's experimental bags,'" Kimberly recalls. "But when stores started becoming interested we started talking about doing this for real." They relocated to Los Angeles (where they grew up and went to school, at the Art Center College of Design in Pasadena), found manufacturers in Taiwan, and opened a studio and concept-store space with their friends Kristin Dickson-Okuda and Shin Okuda of Iko Iko. Building Block is now sold at various concept stores and online boutiques — including Opening Ceremony, Net-a-Porter, and the MoMA store.

The Wus' shared background in industrial design underlies their approach to making handbags, which is a far cry from most designers'. No mood board, no trend reports — the designers are inspired by shapes, buildings, even product packaging, and create 3-D mock-ups in their studio to send out to their manufacturer. On their clean, simple e-commerce site, the accessories are simply listed under "products." They hope to expand to furniture, watches, and men's accessories in the future. "With industrial design, you're thinking about the way that this product will affect the person using it," Kimberly said. "It's a lot about ergonomics and usability. We approach [making handbags] that way versus 'This is just a bag that will sell well for the time being.'"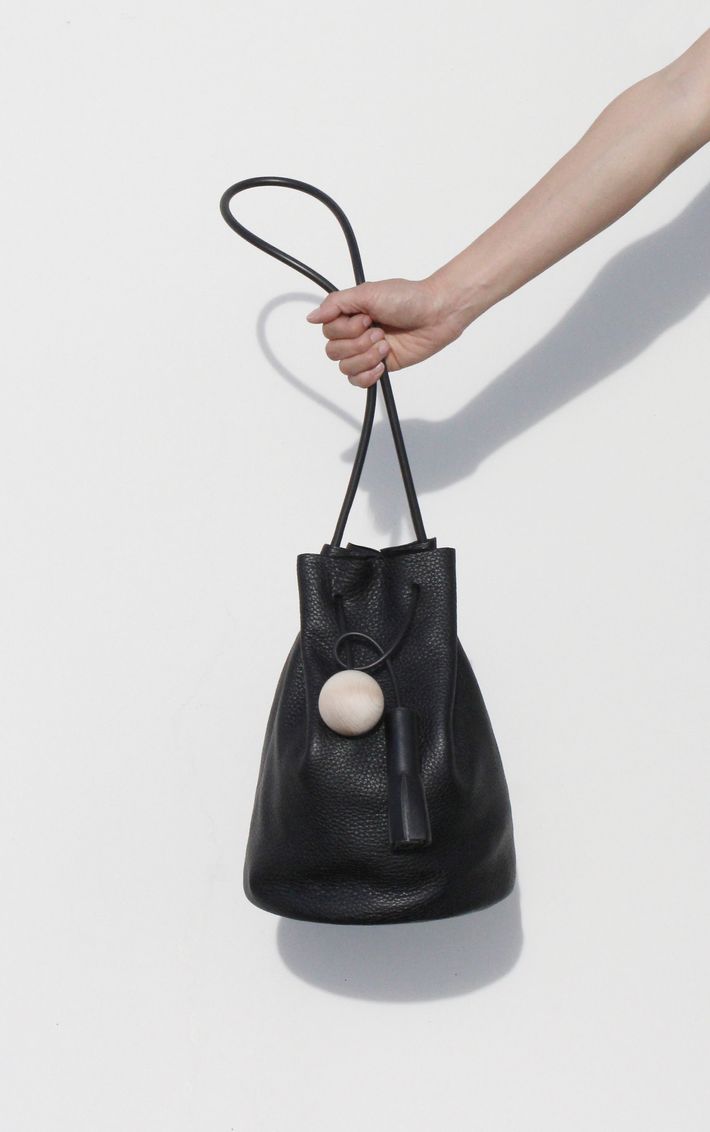 The sisters answered our Taste Test to gauge some of their fashion, architecture, and car preferences. 
Nike Huaraches or Nike Air Max 90s?
Nancy: Huaraches.
Kimberly: Neither.

Frank Gehry's Guggenheim Museum in Bilbao or Frank Lloyd Wright's Guggenheim Museum in New York City?
Nancy: New York City.
Kimberly: New York City.

Favorite thing to do while sitting in L.A. traffic?
Nancy: Listen to 93.5 KDay: old-school hip-hop.
Kimberly: Sing.

Favorite place to find inspiration in L.A.?
Nancy: Swimming in the ocean.
Kimberly: Alias Books in West L.A.

The colorful buildings in Havana or the modern architecture in Dubai?
Nancy: Cuba.
Kimberly: Cuba.
Square or cylinder?
Nancy: Cylinder.
Kimberly: Cylinder. 

Legos or Jenga?
Nancy: Legos.
Kimberly: Legos.