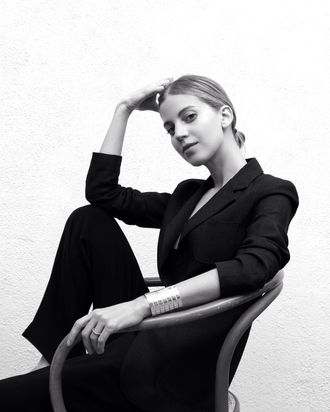 Sophie Buhai is proof that it's possible to reinvent yourself, even in the tricky, branding-focused realm of fashion. After co-designing the beloved line Vena Cava for nine years, she made a prodigal-daughter return to her native West Coast, where she's carved out the kind of free-floating creative career New Yorkers dream about. In addition to doing interior-design work for fashion insiders, Buhai designs bold, modernist jewelry, and launched an eponymous website selling her own designs as well as a wide variety of her findings, from an Elsa Peretti terracotta vase to a marble sculpture by Hanna Eshel. She talked to the Cut about thrift-store finds, outfitting the art world, and the sweet life in Los Angeles.

Some L.A. designers have told me that it's nice not being at the center of a big fashion scene because you feel like you're a little bit apart and not in lockstep with the rest of the industry. Is that the case for you?
It does feel more removed from the fashion world. You can live a much more anonymous life here, and that's what I love about it. I feel like there are all of these people in their houses up in the hills making work in their basement that you don't even know about. People have time here, and everyone has a side project. It's a joke, in a way. What's great about it is that there is time to explore the experimental. Not everything you do feels like it has to be work-related. I have met some great people to collaborate with like [filmmaker] Gillian Garcia. I work closely with Kate Schmidt, who is an artist friend of mine out here.
And you've done some interiors for people who are in fashion, like Maryam Nassir Zadeh. How did you get involved in interior design?
Pretty organically. I really didn't set out to do it. I moved to L.A. and I bought a house here. In between Vena Cava and starting this, I just had a lot of time. People would come over and be like, "Oh, will you come do my house?" Maryam's was the first project I did, and after that I started getting requests from people.
How has it been different from doing ready-to-wear?
It seems, at least like with what I'm making, that it's less fast in terms of trend turnover. They're almost like mini-objects; you're making sculptures.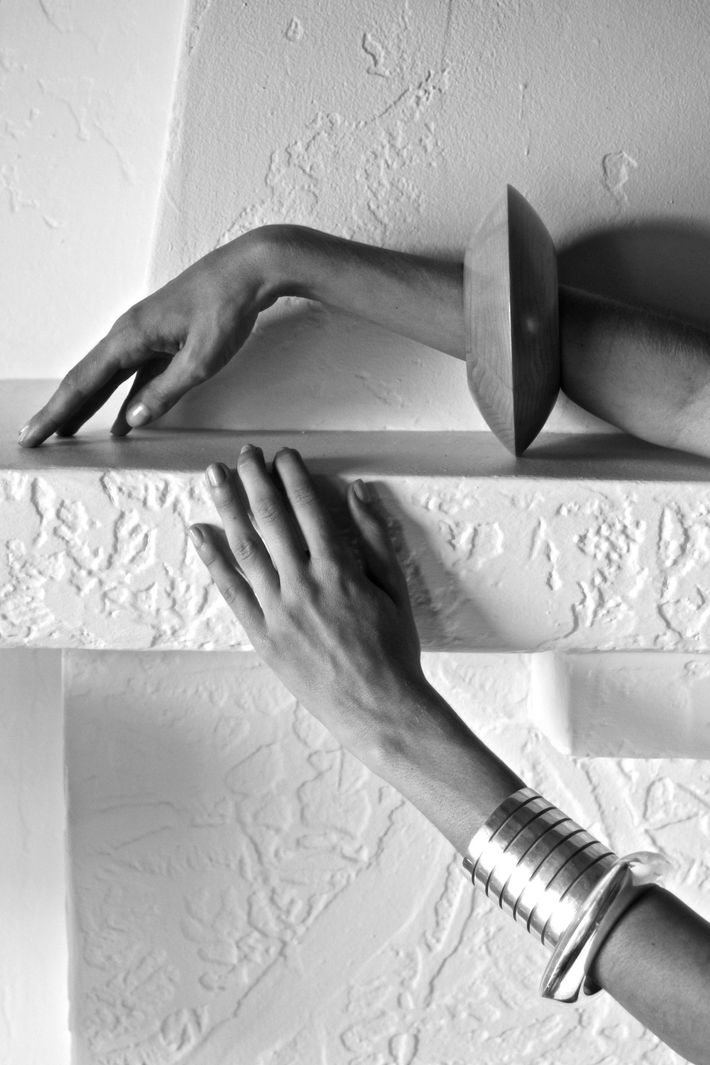 You've talked about how you're kind of drawn to mixing all these different eras. Was this a way to pull together all those influences?
I wanted to create something online that felt really experiential, like you were kind of wandering into a weird boutique in Paris owned by an old eccentric lady, where she has wild, big silver jewelry, but also a peacock feather, and a really crazy marble sculpture, and a tan chaise lounge. This idea of having all of these things together that kind of were part of the same world but have eclectic kitsch to them. I wanted to create that online, a thing that didn't feel so much like you were online shopping and it was merchandised perfectly, but more that it was a little world you were entering.
You're a big thrift shopper — are there pieces that you collected that influence what you do now?
Yes, I have been collecting stuff forever, and love referencing the past. I loved Mexican silver jewelry growing up. And my grandmother wore a lot of mid-century Scandinavian silver jewelry. I feel like that really influenced the collection and the direction that I wanted to go in with jewelry.
Some of the things on the site you're curating, and some are pieces you've designed. How do you find the curated stuff?
When I was building the site, I was doing two interior-design jobs at the same time, so in the afternoon I would go out and shop for clients, or be online, searching for things for clients, and I ended up overbuying stuff and thinking, Well, I'm not going to use this for this person's house and it's really great. Why don't I just buy it, and I can merchandise it into the website. Some of it is from thrift stores in Pasadena, some of it is in flea markets in the Southwest, some of it is from dealers I found on eBay, some of it is from friends of mine who collect things. It's a hodgepodge of stuff.
Is there anything you've found that was a Holy Grail type of discovery? 
I'm working with these weavers in different parts of Africa that do basket weaving. They're unbelievable — they don't even look like baskets, they just look like crazy fiber art sculptures. Those aren't on the site yet, but they will be coming to the site in about a month. So that was exciting, when you kind of tap into something you haven't really seen anywhere in America that is really only found in certain places.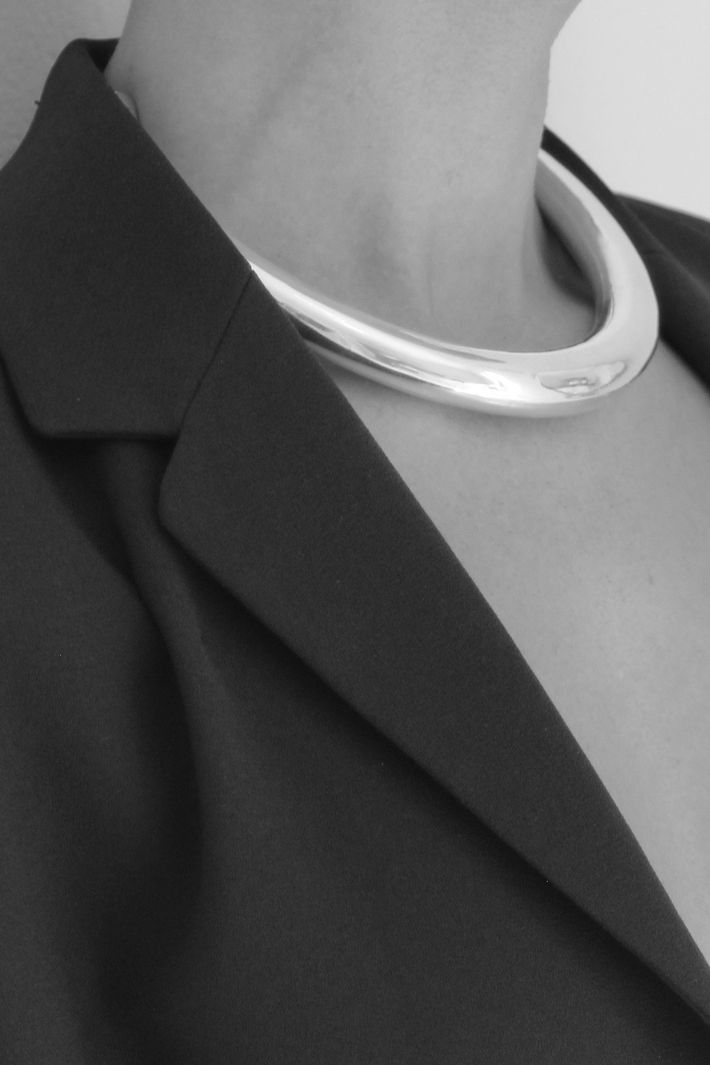 The Journal tab on your site has such an interesting mix of imagery. It's hard to find sites that do that editorial element really well. 
That was just another aspect — this is the jewelry, here are the interiors the jewelry lives in, and here's the inspiration that the woman who wears this jewelry is interested in. So it's just sort of another layer. It's mainly just a small team of women that I work with here, and it's really just stuff that we're talking about in the studio. We'll be like, "Oh, we have to write about that in the Journal."

There's been an ongoing trend of very small personal jewelry and people stacking a lot of rings or stacking a lot of bracelets. But you are doing more modernist oversize pieces in wood and unusual materials. Have you found that people are embracing that because it's different and it's not what we're seeing everywhere?
When I put the first project together, everyone was doing brass, and I was just like, I don't know if anyone is going to get this or be into it. But I think that people were into it, maybe because it did look really different. I've been wearing silver jewelry like that for years, and my mom was wearing it, and my grandma was wearing that kind of look in the '50s and '60s. So it looks modern but at the same time there's something very classic about it. And that's kind of what I'm hoping these pieces will become for people, that they'll become these classic pieces that they can pass down to their daughter. To be able to sell a piece of jewelry to a woman in her '80s who has spent her whole life cultivating her style, and to have her think one of my pieces is worth wearing, is really awesome.
Do you have customers who are outside the typical fashion circles, like people in the art world? 
We definitely get the art-world crowd, which is awesome, and some of the pieces I'm selling to fashion boutiques, but I'm also selling to the Georgia O'Keeffe Museum, so that's pretty rad. We do have people who buy on our site who are involved in the art world. Fiber artists and potters, that kind of thing.
Buhai answered our Taste Test to gauge some of her fashion and culture preferences.
Best thrift store finds — Palm Springs or Palm Beach?
Palm Springs, great deals there.
Gilda Radner or Chevy Chase?
Gilda. "Jewish Jeans" is one of my favorite sketches ever.
Helen Pashgian or Helen Frankenthaler? Frankenthaler, although I love them both.
Which: '80s Norma Kamali or '90s DKNY?
Hard one, but I'd have to say DKNY. Donna was so ahead of all of it; my style today is totally early DKNY.
East L.A. or West L.A.?
East.
Bra tops or bodysuits?
Bodysuits for life.
Art Deco or Bauhaus?
Hard one again! But Bauhaus.
Bangles or chandelier earrings?
Bangles are always classic.