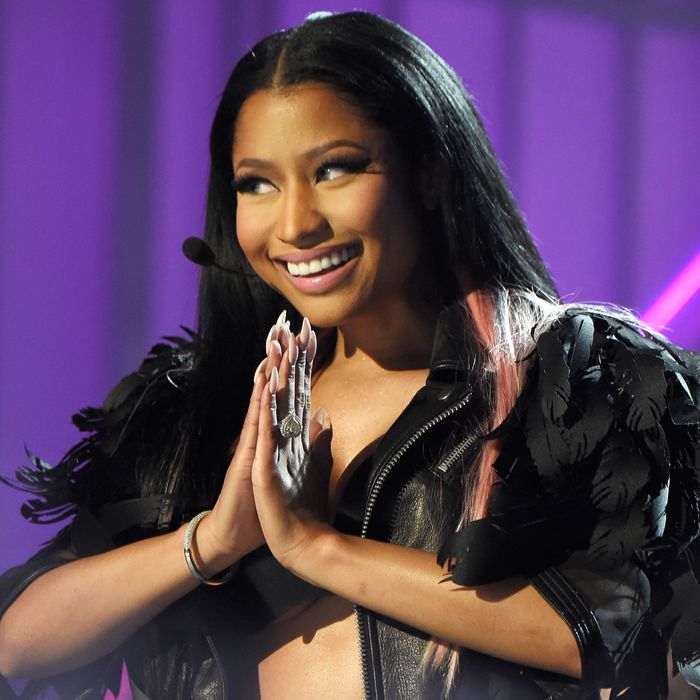 Nicki Minaj.
Photo: Kevin Mazur/BMA2015/Getty Images
If you were a pop superstar, how would you like your fans to express their anticipation for your first-ever concert in a foreign land? Selfies on Instagram? Excited tweets? Good old-fashioned Facebook posts?
When you're one of Nicki Minaj's Barbz (as she affectionately calls her following), that simply will not do. Instead, you print out hundreds of cardboard cutouts of the star in her "Anaconda" squat — Jordans, G-string, and all — affix a ticket to her performance at Helsinki's Summer Up festival to the back of each one, align them just so on the steps of a 163-year-old cathedral, and then encourage passersby and little old ladies just trying to do their grocery shopping to steal one and take it to the concert.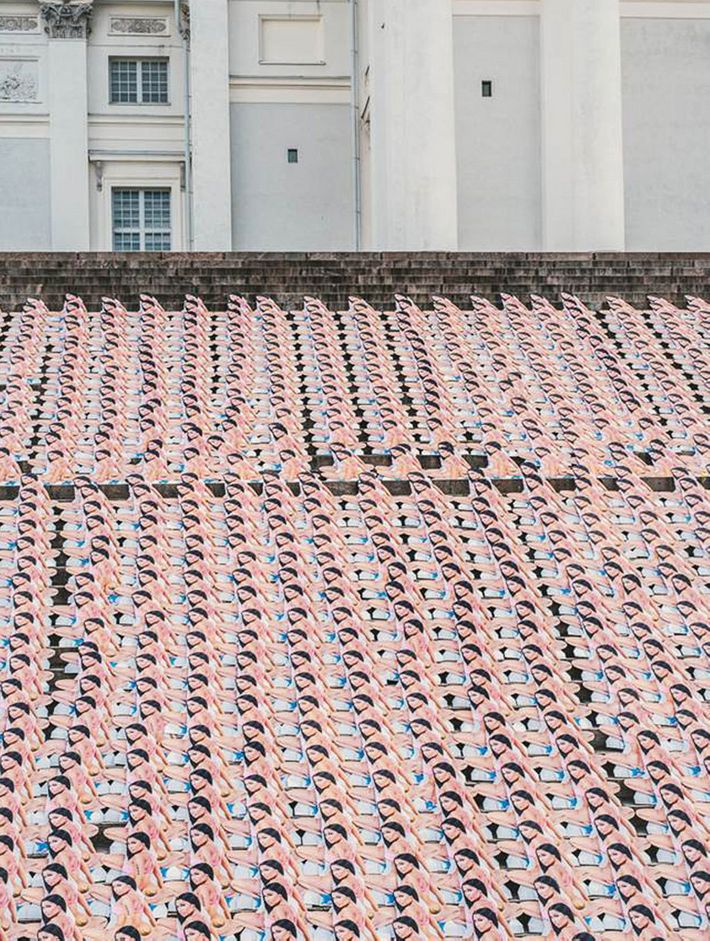 The word is still out on whether the cardboard cutouts make for better backup dancers than a Vogue model.