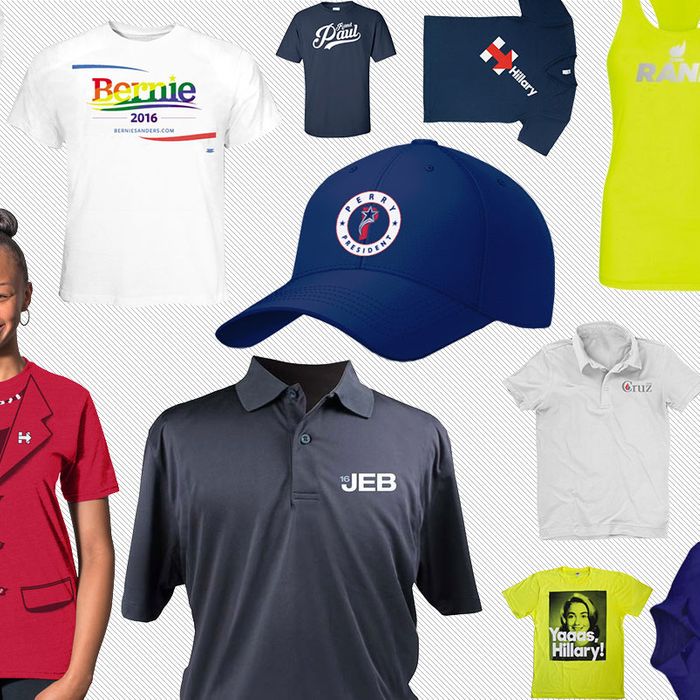 Forget the 2016 candidates' political platforms — everything you need to know about them can be read in their sartorial offerings. Whether their e-store contains rumpled polos (Ted Cruz) or pantsuit T-shirts (Hillary Clinton), they're clearly very much on message. And while the merch may be as much of an electoral data-gathering mechanism as it is clothing, that doesn't mean it can't have fashion merit.
While she doesn't have a full-fledged Seventh Avenue–designed collection like Obama did, Clinton definitely wins in the arena of design, not to mention cheeky copywriting — even the ad copy on a humble iced-coffee tumbler notes, "Please note: Sweet tea is also acceptable." (Way to make a play for the southern vote.)
The rest are varying degrees of fashion-backward, from Rand Paul's take on athleisure to Rubio's "Marco Polo" shirt and Bernie Sanders's sub–Word Art–caliber slogan tees; Scott Walker and Rick Santorum haven't yet opened merchandise arms, so the jury is out for now.  Click through the slideshow for a partisan assessment of which ones got our vote, and which ones we'd veto.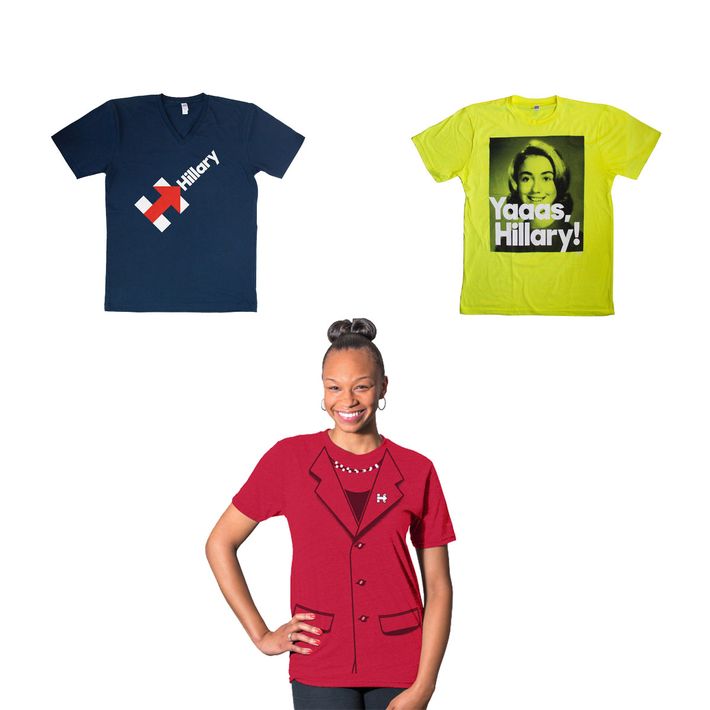 Hillary Clinton
True to her campaign promise, Clinton is bringing jobs to everyday Americans — as models for her clothing line, that is. For all the GOP's insistence on the importance of "job creators," they all opted for still-life images. Clinton's much-talked-about "pantsuit tee" shows that she has a sense of humor, while the "Yaaas, Hillary!" T-shirt in bright neon, complete with a #tbt photo, seems like a grab for her millennial fanbase. However, the navy-blue "Supporter" T-shirt is awkwardly constructed — the logo isn't quite legible without a bit of a head-tilt, and the color scheme lacks the punch of some of her other items.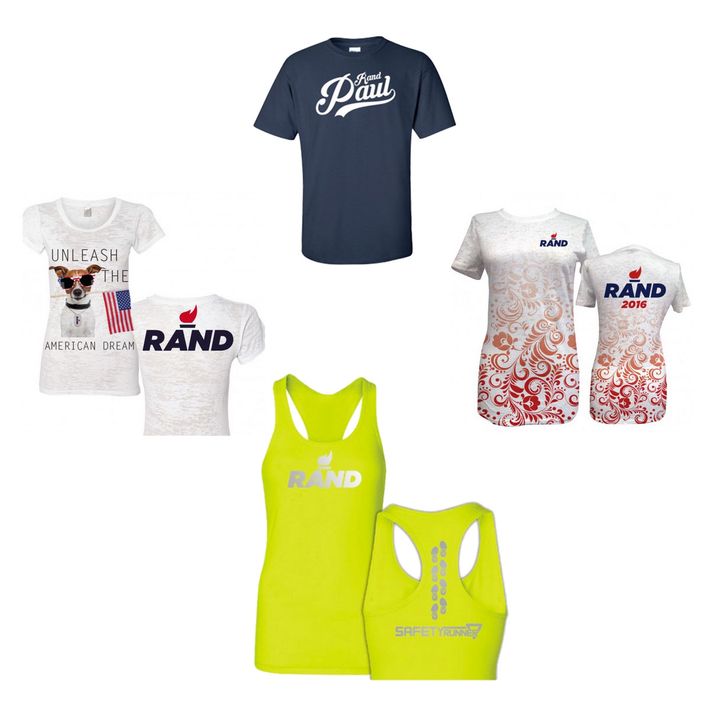 Rand Paul
Not one to let the athleisure trend outrun him, Rand Paul includes a neon sports top in his offerings. "Enter a race and let the running world know which candidate has the endurance to go the distance and protect our Constitution," suggests the ad copy. Credit where it's due: The design of the workoutwear isn't terribly out of step with the tight-'n'-bright aesthetic of that market, and the baseball tee has an old-school nostalgic feel. However, Paul loses his way with an Ed Hardy–esque "Ladies' Liberty Burnout Tee." Worst of all is an "Unleash the Dream Burnout Tee" — perhaps Paul's love of the motif ties in with his calls for increased NSA transparency? — and features a dog in sunglasses holding an American flag in his mouth. What sort of dream is being unleashed here?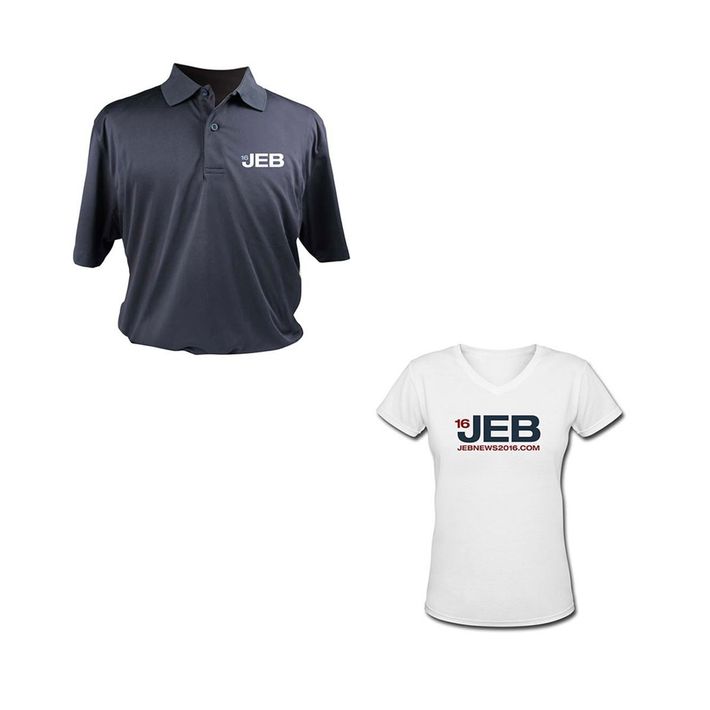 Jeb Bush
Look, Jeb Bush is not Marc Jacobs, okay? He's not going to make a Diana Vreeland–inspired collection of brocade pieces or anything. He's just going to slap his name on a good old American white tee (or navy polo, the white tee of Republicans) and call it a day. In a sense, this lack of furbelows is refreshing. We are talking about the so-called shirtsleeve candidate, after all.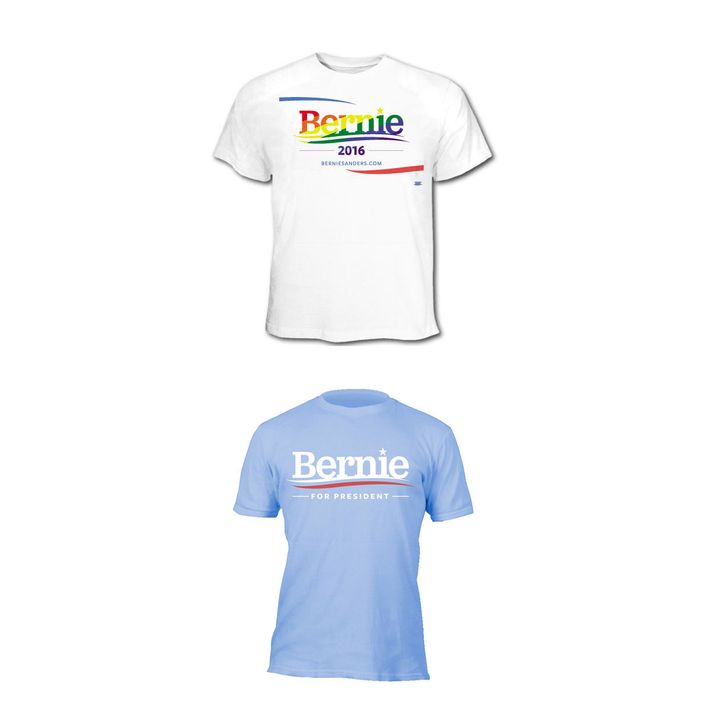 Bernie Sanders
We have yet to hear Bernie Sanders's folk album, but this array of T-shirts is probably the worst thing he's ever put out. Options include a plain-blue T-shirt (in a departure from the other campaigns' focus on navy) and a Pride-themed edition with a rainbow variant on the same phoned-in design. And talk about a missed opportunity: There's not even a fleece to get constituents through the harsh Vermont winters.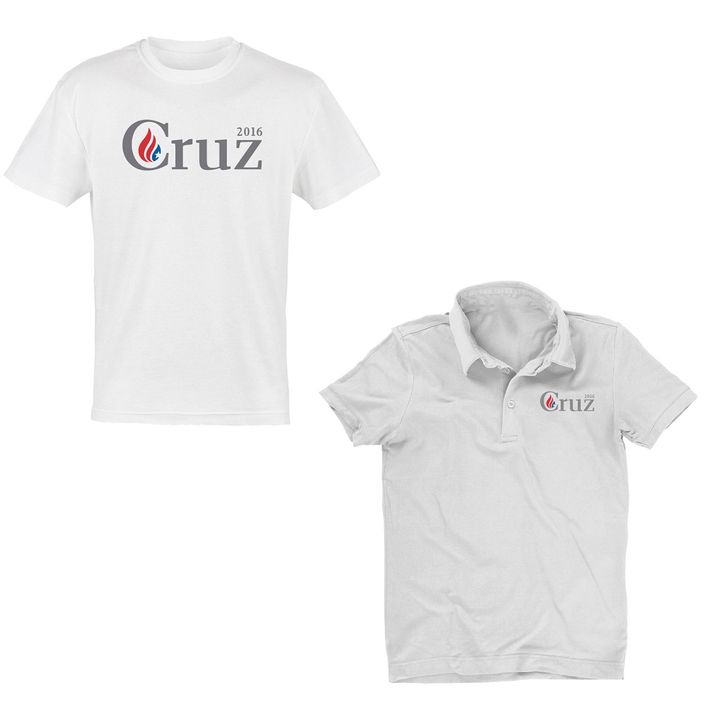 Ted Cruz
At the risk of sounding like a tyrannical market editor, whoever's responsible for flat-laying Cruz's polos should get a demotion. Other than the fact that they're crying out for a steamer, the senator's simple polos and tees are inoffensive, though they could certainly be a bit more imaginative.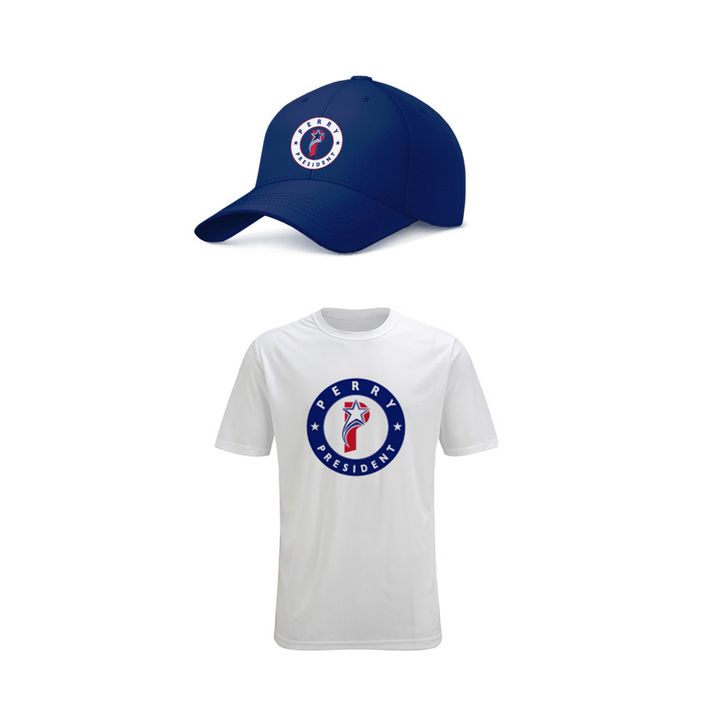 Rick Perry
Maybe it's just that the field is so unimpressive, but these aren't half bad. You could do worse than a simple ball cap or white T-shirt with a normcore logo.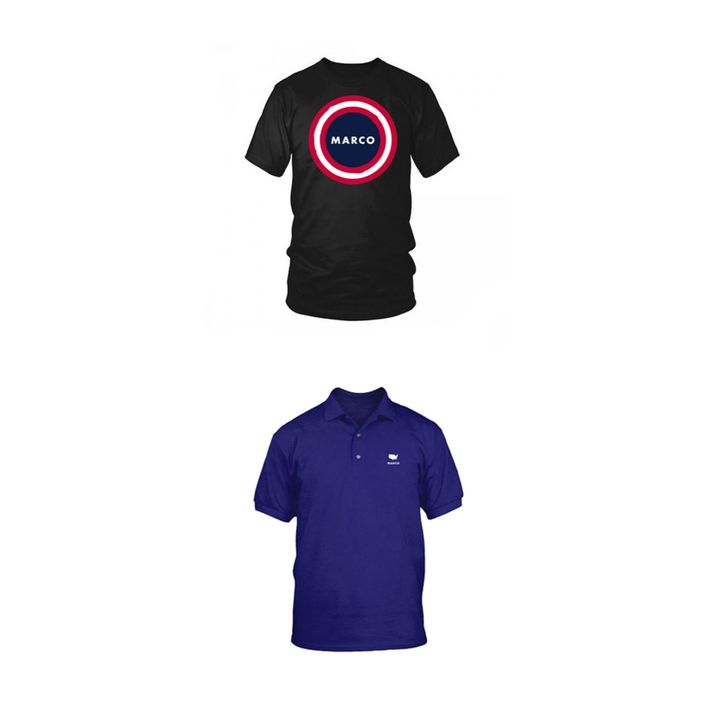 Marco Rubio
Candidate, or up-and-coming EDM artist? Rubio's neon-encircled black T-shirt looks like it could have been given out at Electric Daisy Carnival. His subdued blue "Marco Polo" (get it?) is a better fit for the morning after.