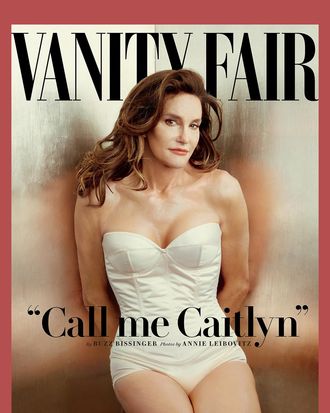 According to "Page Six," beauty brands, including M.A.C Cosmetics, are looking to sign Caitlyn Jenner. Jenner has reportedly already had "several high-level meetings over the past few months" with M.A.C to discuss a possible contract. John Demsey, the group president of Estée Lauder (which owns M.A.C), would not confirm the collaboration to "Page Six" but praised Jenner's Vanity Fair cover with many adjectives, saying: 
It's simply amazing, iconic, epic, disruptive, bold, glamorous. There's never been someone with that level of celebrity who's ever done something so bold and so visible in public, and it's done very elegantly and glamorously.
It sounds like a press release for M.A.C Viva Glam may have just written itself.