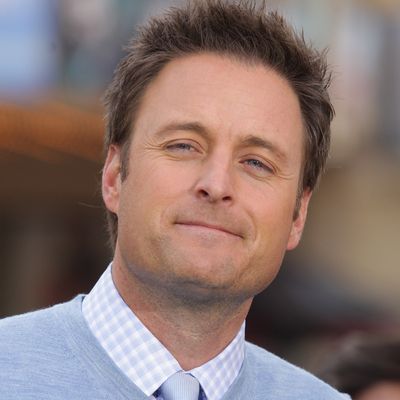 Photo: Noel Vasquez/Getty Images
After this season's bachelorette, Kaitlyn Bristowe, proudly admitted to sleeping with one of the guys she's dating on the show, everyone's flipping out over the second confirmed incident of sex between two adult humans on ABC's Bachelor franchise. While the slut-shaming and debates rage on, host and romance expert Chris Harrison has stepped forward to quell the raging fires.
In an interview with E!, Harrison defended Bristowe and acknowledged that, despite the show's façade, these are real people, pursuing real love, who sometimes get real horny:
"Sex happens sometimes [on the show]…it typically doesn't happen before fantasy suite time….So be it. They're grown adults and they're looking for love. I wasn't that appalled. Would you do it? That's a different question? Would I do it? That's a different question. But she chose to do it. They were two adults who decided to literally do it. One of the things that I love about the show and I will continue to always find incredible, is the social issues that we push, the social issues it brings up, the debates, all of it. The things that people find appalling or interesting or upsetting, you never know what it is."
Lay down your pitchforks: Let Chris "Wasn't That Appalled" Harrison have the final word here.