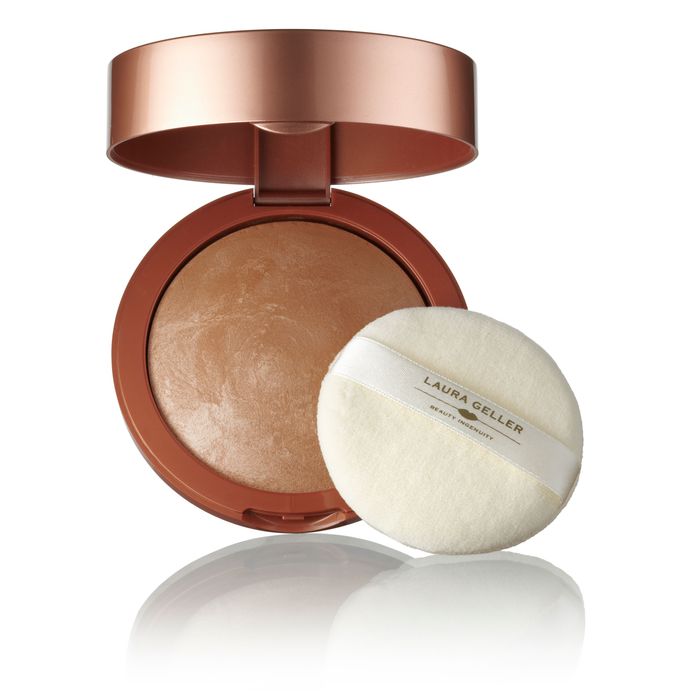 No matter how carefully I apply my self-tanner, due to user error or product error, I inevitably wind up with patchy tiger-stripe legs. Even if I exfoliate my legs until they're raw, it takes about a week for them to return to their normal color. Enter Laura Geller's Baked Body Frosting, which is my new favorite way to fake-tan.
Despite its name, this body bronzer feels nothing like a confectionary good. "Baked" refers to its texture — it's a cream shadow that is "baked" or dried out until it has a velvety consistency. What differentiates this unfortunately named "body frosting" from other body makeup is that it's not glittery or shimmery. Since it's non-oily and won't rub off, sitting on a white couch or leaning against a white wall with this product will not leave a CSI-like bronzer outline. The shades are also free of red and orange and look natural. The texture is silky, non-sticky, soft, and foolproof, since you can instantly see if you miss a spot. 
Laura Geller Baked Body Frosting, $45 at Ulta.