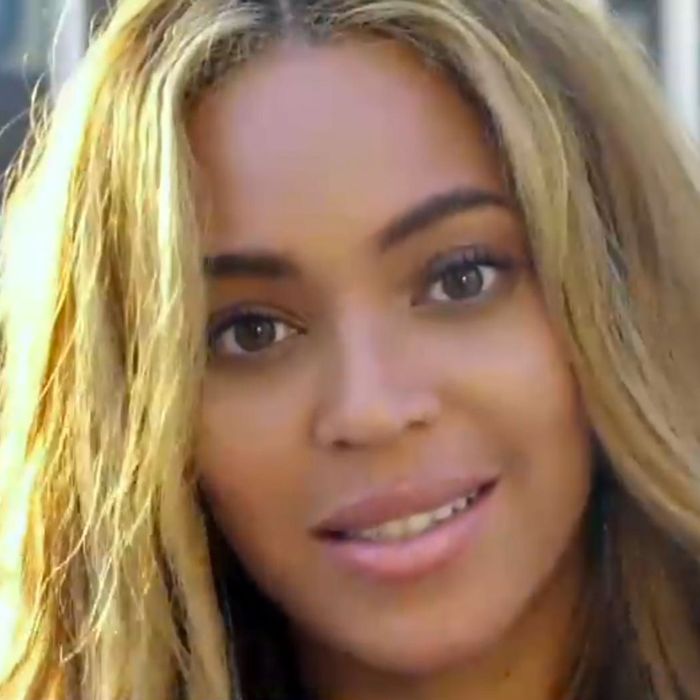 When Beyoncé teased that she was going to make a surprise announcement on Good Morning America today, the Beyhive nearly spontaneously combusted with joy. Many woke up super-early like it was Christmas morning and waited anxiously, tweeting their excitement.
And then Beyoncé, Beyoncé Knowles, celebrity spokesperson for 22 Days Vegan, revealed that she was vegan. Her "big reveal" wasn't a tour, or a new album, or a sibling for Blue Ivy, or anything like that: just a diet plan that we already knew she liked. Needless to say, the Beyhive revolted almost immediately. A few heated reactions (threats, cries of devastation, et cetera):
Throughout the day, as the sting of Beyoncé 's fake-out still burned hot in people's souls, the Hive engaged in light emoji-trolling on Instagram. Note all the junk-food emoji in the comments.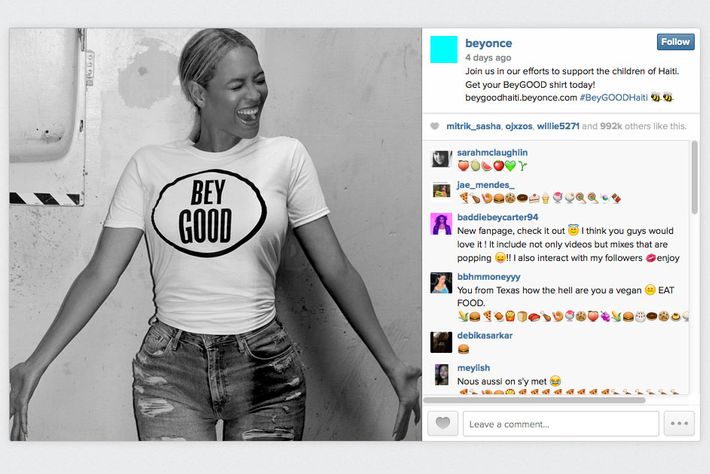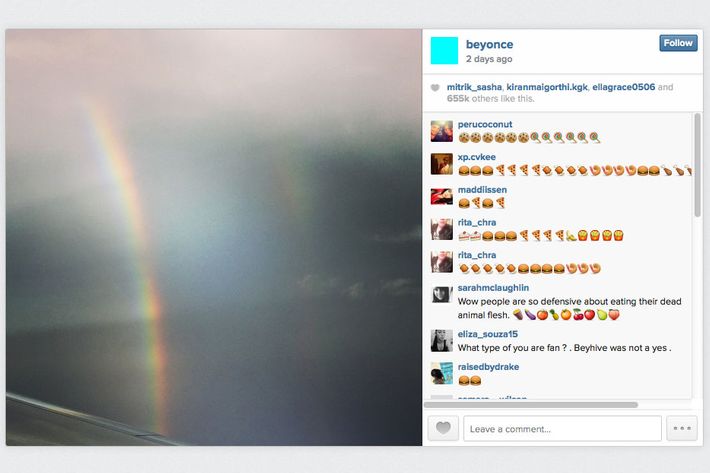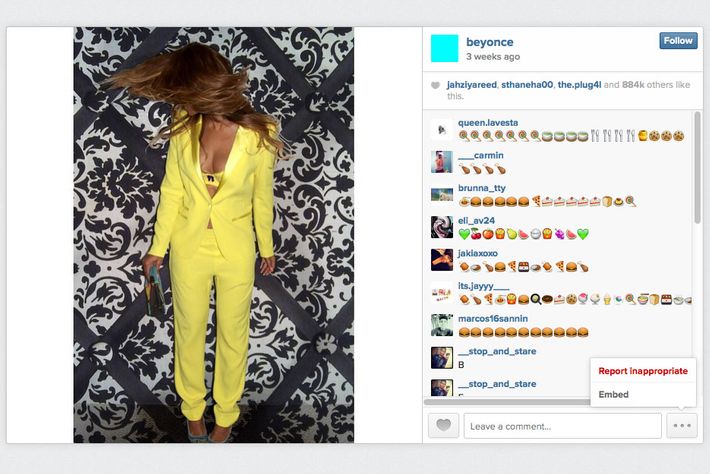 Now that the long day of rage has passed and that white-hot anger is giving way to the dull embers of shame, can we all agree that maybe we overreacted? It's okay, children of Beyoncé. She forgives, so long as you give up cheese and pledge your funds to 22 Days Vegan.