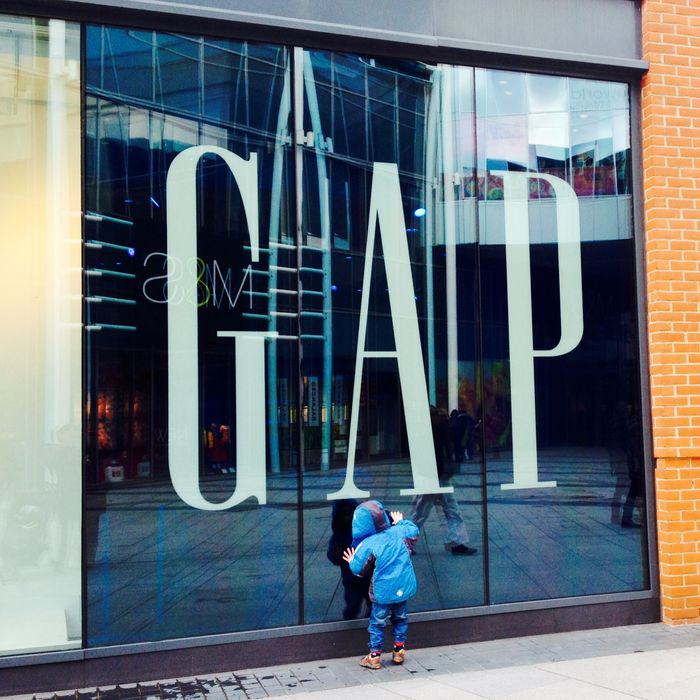 Photo: Claire R Greenway/Getty Images
J.Crew isn't the only retail chain undergoing a shakeup these days — Gap is in the midst of its own troubles. The New York Times reports that the chain is slated to close 175 of its 675 stores in North America. (Its 500 specialty stores, like Gap Body, and 300 outlet stores on the continent are not affected.) The retailer also announced plans to close an undisclosed number of its European outposts.
In the past several months, Gap has reshuffled its design side, parting ways with creative director Rebekka Bay in January and subbing in a design team. Art Peck, the brand's recently appointed CEO, told the paper, "We feel confident that we're going to be positioned to restore the brand and get it back on track as quickly as possible."
But will a turnaround be that simple to execute? Gap Inc. has had a turbulent year, with the shuttering of its brand Piperlime and the lukewarm reception of its "Dress Normal" campaign. Maybe now is the time to bring back those sassy "everybody in vests" commercials. Or, at the very least, sign Mark Zuckerberg up as a spokesmodel?