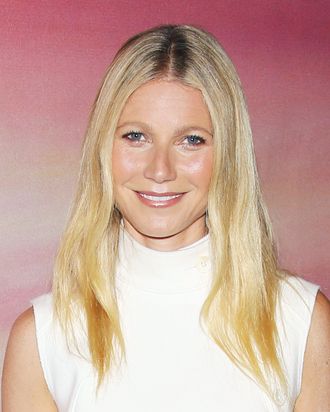 Gwyneth Paltrow is among the keynote speakers at #BlogHer15.
Photo: Michael Tran/FilmMagic
If the Cut's Advice Week has you seeking out more ways to get inspired, check out next month's #BlogHer15 conference, a three-day gathering that aims to bring together female leaders in online content, entrepreneurship, and social media. There will be keynote speeches from Gwyneth Paltrow, journalist Soledad O'Brien, Selma director Ava DuVernay, and model and activist Christy Turlington Burns, as well as networking opportunities, social-media boot-camp sessions, and panels on the pressing issues that women face online, from building a personal brand to dealing with trolls and harassment. (Including a discussion of online life and culture featuring our own Maureen O'Connor.) It all goes down July 16 to 18 in New York City, and Cut readers can get a 25 percent discount on tickets here.