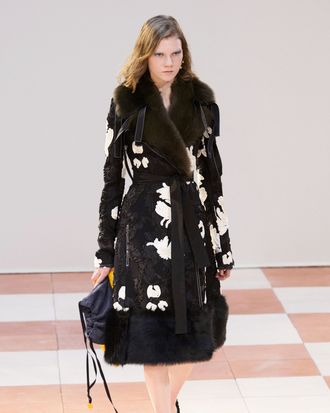 It's not every day that someone checks into in an Airbnb in a new city and gets signed by a modeling agency within hours. But that's exactly how Marland Backus got her start. "My sister and I went to London over the summer, having no idea what we were getting ourselves into," the 22-year-old recalls. "We got to the apartment and it's just full of beautiful male models, one of them happened to be from New York, and he asked me, 'You don't model? Come with me to my agency.' And they handed me a contract right then." Soon after Backus signed with New York Models, the spring 2015 runway season began, but she made the decision to delay her catwalk career — since she was still in school at Pratt Institute for industrial design.
Her debut runway walk was at Alessandro Michele's first Gucci collection, as one of the four female models in the house's menswear show. "It was so cool because there were so few of us girls. We bonded and hung out," Backus says. Her unaffected tomboy aesthetic soon found a home on the runway, and she booked coveted shows like Jason Wu, Altuzarra, Victoria Beckham — as well as the holy grail, Céline.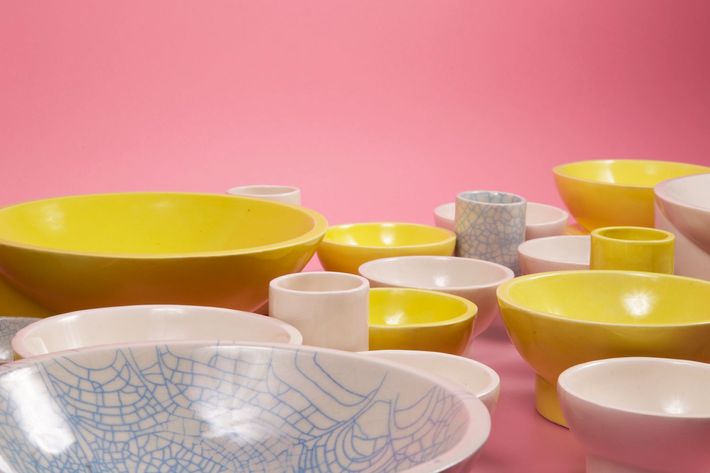 The Brooklyn native just graduated in June, and says that delaying her modeling debut was completely worth it. "I'm so happy that I waited," she explains. "It's really hard to handle rejection and a lot of people can get really sucked into it, and I've struggled with making sure it's not always on my mind or always what I want to talk about. I think it helps that my only contacts aren't my agents and model friends."
The designers she looks to for inspiration aren't runway names, but rather iconic industrial-design mavericks who have shaped our daily lives in subtler ways. She credits Ettore Sottsass (creator of one of the first portable typewriters), Rolu Studio (conceptual landscape designers), and Brendan Timmins (a fellow Pratt graduate who constructs furniture from vintage objects) as individuals she looks up to in that world. She brought some of her creations to her interview — they included lariat necklaces made from iPhone cords dipped in silicone — and enjoys using rope, electric wire, and even hair extensions to make objects. "This past semester I had an obsession with silicone, so I started pouring it over cylinders, making side tables, necklaces, and bracelets out of it," she says. "I want to keep making small-scale pieces, on my own at home."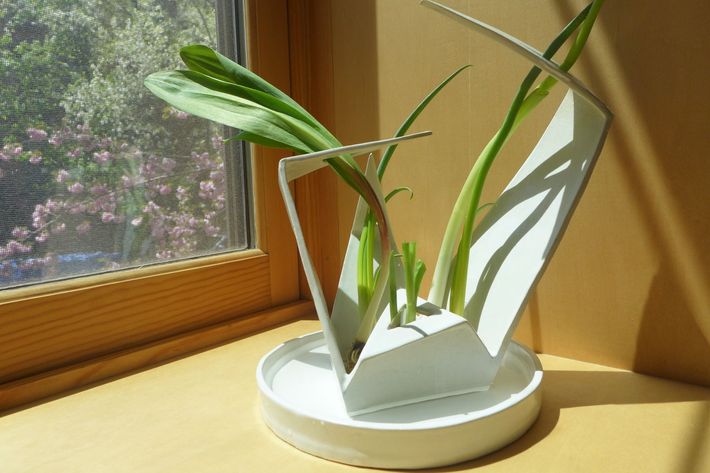 Backus answered our Taste Test to gauge some of her fashion and culture preferences.
Sneakers or heels?
Sneakers.
Granny panties or thongs?
Granny panties.
L.A. or New York?
New York.
Apple's head designer Jonathan Ive or Nintendo's Kenichiro Ashida?
Nintendo Wii, for sure.
Night in or night out?
You've got to have a balance, but a night out is always good.
Main course or dessert? 
Dessert.
Lucite or ceramics?
Ceramics.
Your best walk: Céline or Gucci?
Gucci men's, because it was fun to just get out there and just be a boy. Because I was walking and they were like, "No, no, no, too feminine. Just be a boy." And I was like, "Okay, I know how to do that. I'm good at that!"