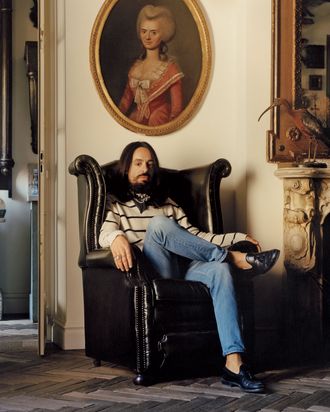 Photo: VOGUE/Jamie Hawkesworth
Shoes in his personal collection: 360. Eleven rings on one hand. An apartment-enveloping collection of antiques. Gucci's new designer Alessandro Michele is a creature of excess. But one thing he didn't have a lot of, when he prepared to make his debut at the house, was time. In Vogue's July issue, the designer reveals that he had only five days to put together the collection that ended up putting his stamp on the brand. "I wasn't even on the list," he tells Hamish Bowles, referring to the big names that were bandied about as candidates for the job. However, when Michele met with Gucci CEO Marco Bizzarri, he shot to the top of the list: The two ended up talking in Michele's apartment for three hours, plotting a shared vision for the brand.
Though he worked under her for many years, Michele sees himself as the polar opposite of his predecessor, Frida Giannini."We are really such different people," says Michele. "Night and day. I am trying to cause a little revolution inside the company — to push another language, a different way to talk about beauty and sexiness, which is an old word. It's about sensuality now. When I started the first collection, I was thinking not in terms of fashion but in terms of attitude." He might have a little more in common with Giannini's own predecessor Tom Ford: Bowles points out that the score to Ford's directorial debut, A Single Man, made up the soundtrack to Michele's show.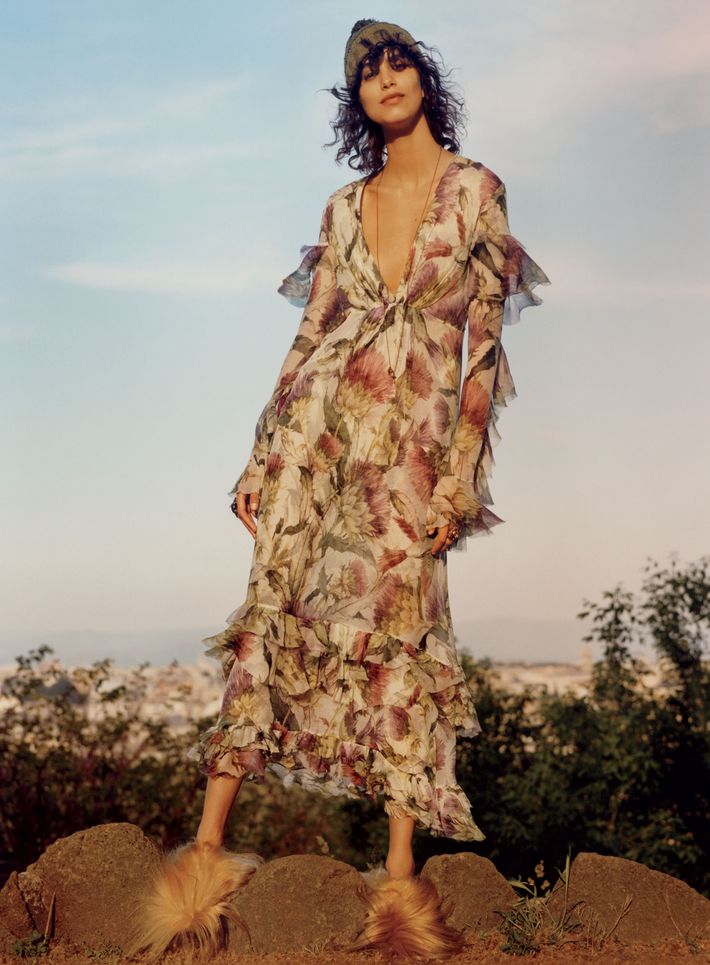 The profile also reveals Michele to be, well, kind of a hippie, in the most endearing way: He makes his own neckerchiefs out of pieces of silk, he loves to do crafts and often buys needlepoint kits from Liberty of London, and he has kept a collection of walking sticks his father carved, saying, "The only dream I have in my life is to be a little piece of my dad, because he was really happy."