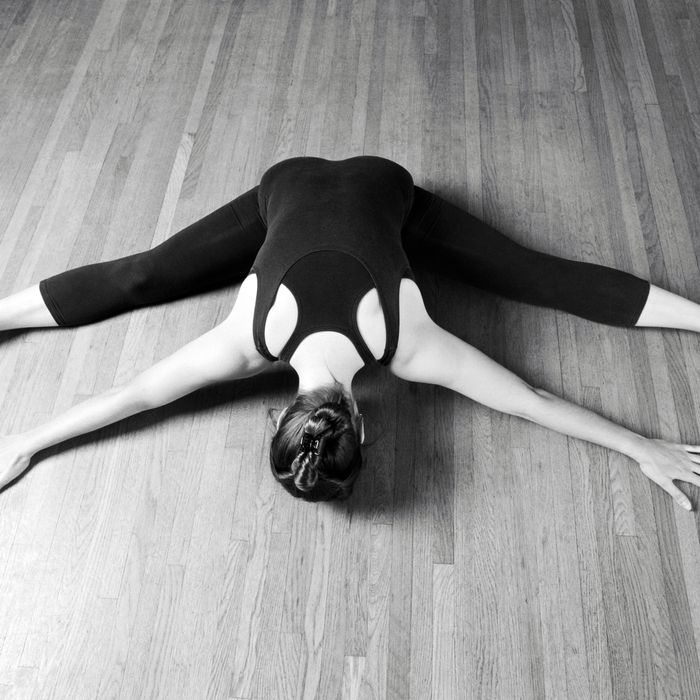 Photo: Markus Boesch/Getty Images
If athleisure trend stories are to be believed, the latest trend in peacocking activewear is the fitness onesie. The workout jumpsuit comes in skintight braless, backless forms (see: Splits 59 and Koral Activewear), in equally fitted cuts with light support and adjustable straps (Nike), as well as loose, romper-esque iterations (ADAY, Fabletics).
Yahoo Beauty points out that one-pieces have long been worn by gymnasts, triathletes, and powerlifters who all need performance clothing that won't get in their way. But what, you might ask, is the appeal of a unitard for the average athleisure devotee? Does it make dressing effortless? It does. Will it show off your yoga body without flying up during downward dog? It will. Can it go from "workout to brunch"? It can. Yet both sweating and brunching both involve consuming liquids and needing to expel them.
And there's the seamless rub: Like with regular jumpsuits, peeing in a workout jumpsuit can be an Olympic feat. By all means, wear your multitasking, body-confident workout jumpsuit, just make sure you completely empty your bladder before shimmying into it. And maybe don't bring your water bottle to yoga.