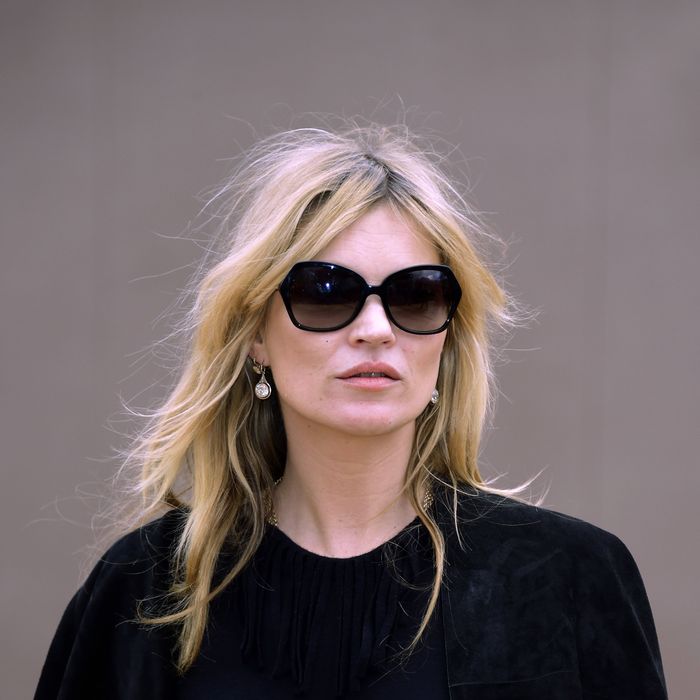 Kate Moss.
Photo: Gareth Cattermole/Getty Images
After celebrating Sadie Frost's 50th birthday in Turkey this weekend, Kate Moss's vacation ended with a police escort, when airline staff called police for help with a "disruptive passenger."
The exact nature of her offending behavior is still unclear — various reports can't seem to pinpoint a cause for the trouble — though one passenger tells the Daily Mail Moss was a "little drunk" and tried to go the BYOB route by drinking from a bottle of vodka she'd brought onboard. Police officers removed the model from the easyJet flight after it had landed at London's Luton Airport. She was not arrested.

Another passenger reports that as she exited the plane, she called the pilot a "basic bitch" — an insult of which she has recently become very fond.