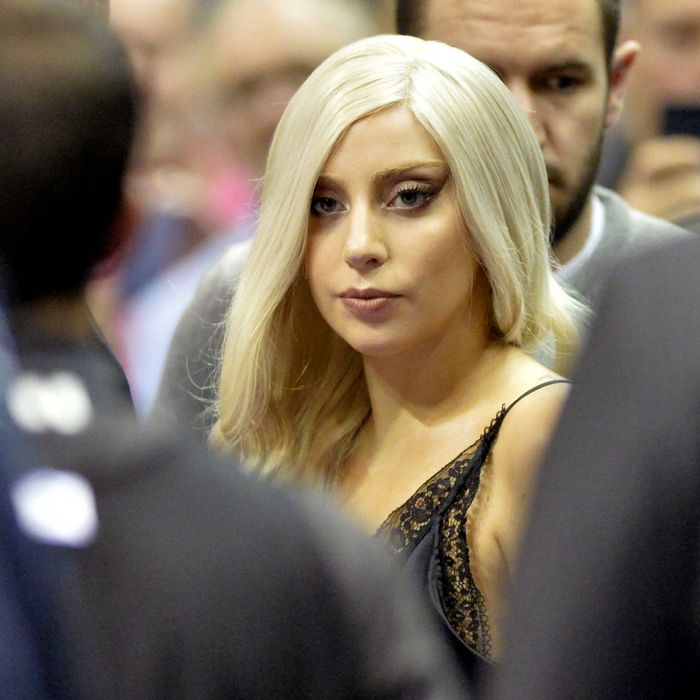 Lady Gaga.
Photo: Tobias Schwarz/AFP/Getty Images
Lady Gaga joined another odd couple this week by teaming up with New York governor Andrew Cuomo to co-write an op-ed in Billboard addressing campus sexual assault. The editorial calls for New York State lawmakers to pass a bill that will force private universities across the state to adopt the affirmative-consent policy enacted on New York's public campuses last year.
The new policy adopted at all SUNY campuses requires students to practice "affirmative consent" during sex, which is defined as "clear, unambiguous, knowing, informed, and voluntary agreement between all participants to engage in sexual activity. Consent is active, not passive." Under this policy, silence is not considered consent.
According to the joint editorial:
Last year, the Governor's office asked the state's public university system to step up on this issue. They did. Now, every public college student in New York is protected by a strong policy against sexual assault. But without changing New York's laws, private colleges don't have to live up to the same standard. That's why the state legislature must pass the proposed bill. Without it, students at private institutions are more likely to be left at risk.
The bill is expected to be debated in the state legislature before this year's session ends June 17.