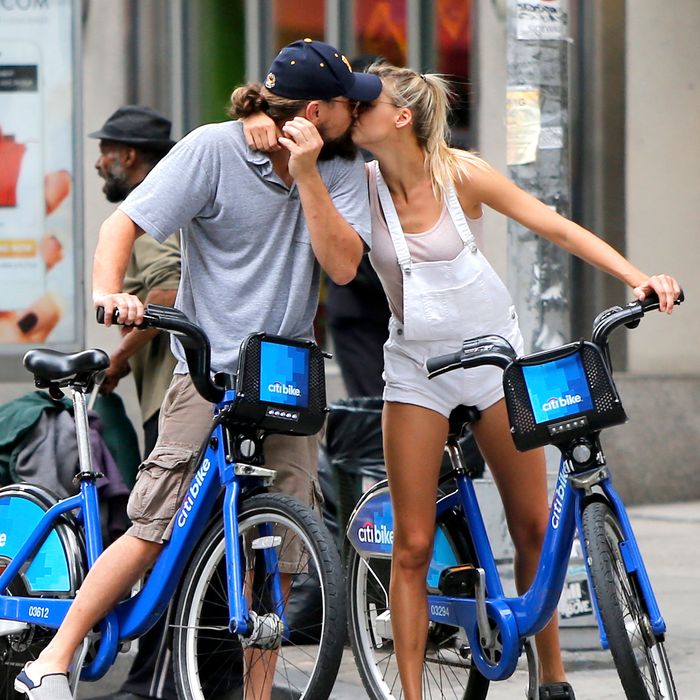 Leonardo DiCaprio says: Visit New York City this summer!
Photo: FRAT/AKM Images / GSI Media
Leonardo DiCaprio's aggressive enjoyment of summer 2014 involved water-gun fights in lush locales, paddleboarding the open seas, and hordes of models. This year, he's still enjoying his favorite season, but this year it seems he's scaled back from tropical waters and sorority recruitment, and instead is enjoying more relatable tourist activities with just one model. After strolling the city streets with a selfie stick, here's Leo indulging in another tourist activity: making use of his Citi Bike membership by biking while making out while also wearing khaki cargo shorts. 
What's next? Might we suggest a visit to Serendipity 3? Or inviting Taylor Swift to share a street-cart hot dog and a matinee of Cats? Continue to enjoy your summer of tourism, Leo!